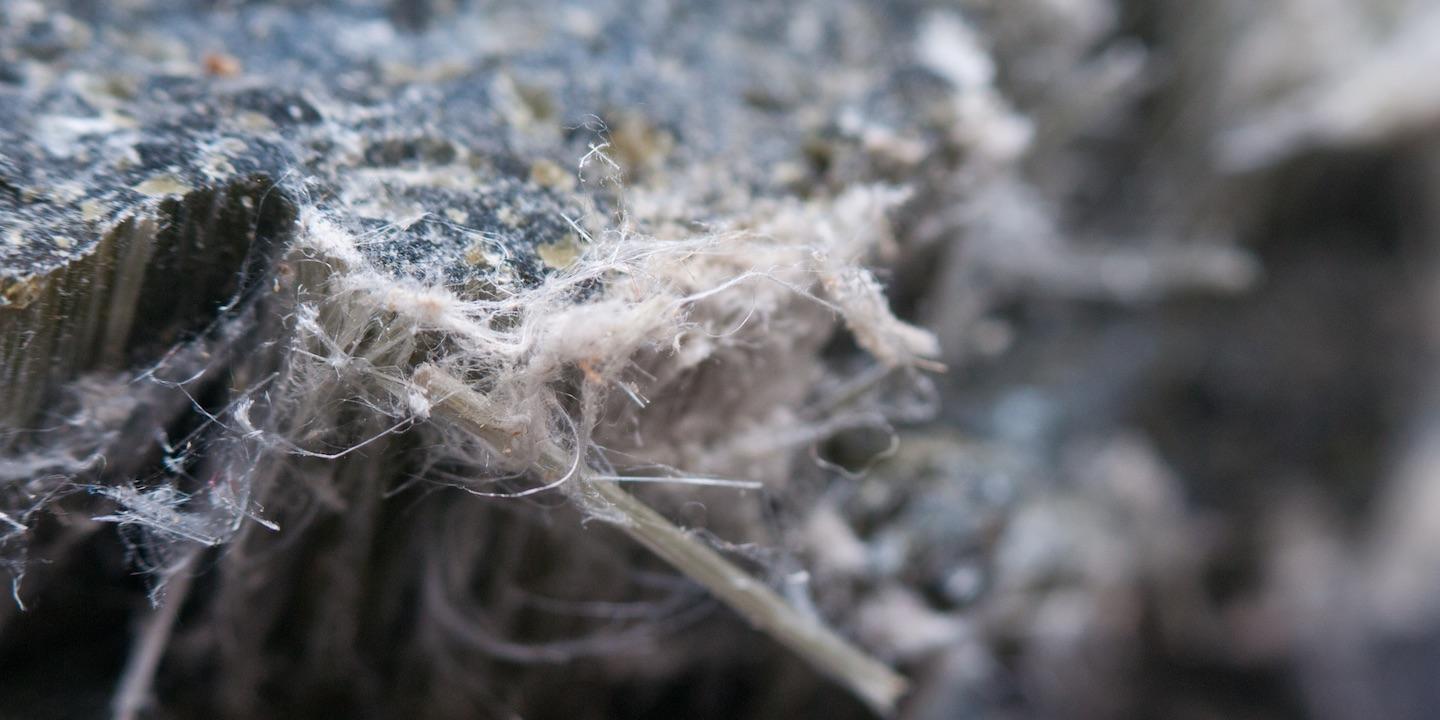 Madison County's court system and some of the high profile local lawyers who built their practices here continue to dominate the nation's asbestos litigation landscape.
Analysis of 2016 filings prepared by Washington-based consulting firm KCIC show that 1,299 new asbestos cases were filed in Madison County last year, three times more than the next busiest asbestos court in Baltimore City, Md. which had 414 cases.
All-in, the number of new cases filed in Madison County - which the report describes as the "preeminent mature jurisdiction for asbestos filings" - represent 28 percent of all new cases filed in the nation in 2016.
While Madison County's 2016 filings represent an uptick of approximately nine percent over 2015, the total is still well below the court's record high of 1,678 filings in 2012.
Other jurisdictions on the list of top 10 following Baltimore City are New York: 368; St. Louis: 311; Philadelphia: 245; Wayne, Mich.: 188; Cook County: 143; New Castle, Del.: 142; Newport News, Va.: 114 and Los Angeles: 98.
The report also shows that Madison County again had by far the greatest number of mesothelioma claims of any jurisdiction in the nation. Of its 1,299 filings, a total of 1,078 cases were mesothelioma claims.
Madison County's 2016 mesothelioma claims represented 47 percent of all filed in the country. The next closest jurisdiction for mesothelioma claims, St. Louis with 119, represented just five percent of the total.
Mesothelioma claims have been valued at up to $3 million in Madison County, with plaintiff firms collecting approximately 30 pecent in fees, or $1 million per claim.
The KCIC report notes that Madison County has consistently been the top jurisdiction for mesothelioma filings over the last three years, receiving many more mesothelioma cases than any other jurisdiction, including nearly 10 times the number filed in St. Louis.
It further notes that Madison County's share of mesothelioma filings has increased from 2014 through
2016, growing from 42 percent of the mesothelioma filings in 2014 to 47 percent in both 2015 and 2016.
Plaintiff firm trends
The report shows that the top 10 filing plaintiff firms in 2016 account for just under 62 percent of all filings in the nation.
"This is a slight increase over 2014 and 2015, indicating that filings are consolidating among the bigger firms even while overall asbestos filings are decreasing," the report states.
Topping the list are Gori Julian of Edwardsville and the Simmons firm of Alton, which combined carried more than 22 percent of all asbestos filings in the nation.
Gori Julian filed a total of 541 asbestos suits across the country, representing 11.7 percent of all filed; Simmons filed 504 total cases, representing 10.9 percent of all filed.
"It is interesting to note that for 2016, two firms, Gori Julian & Associates and Simmons Hanly Conroy, have increased their percentage to hold over 20% of total filings combined," the report states. "In fact, over the past three years, these two firms have outgrown the others by increasing their percentage of overall asbestos filings more considerably than the rest."
While Gori Julian topped Simmons in total number of all asbestos claims, Simmons filed a greater share of the higher value mesothelioma claims: 16.4 percent of the mesothelioma total for Simmons to 14.3 percent of total for Gori Julian.
Most of the top firms are not changing their concentration of mesothelioma filings dramatically year to year, according to the report. It notes Gori Julian is an exception, which has increased its mesothelioma filing concentration by almost 4 percent from 2014 to 2016.
The top 10 plaintiff firm list is rounded out by Weitz & Luxenberg with 435 cases at 9.4 percet of total; Law Offices of Peter Angelos with 422 cases at 9.1 percent of total; Maune Raichle with 244 cases at 5.3 percent; Goldberg, Persky & White with 198 cases at 4.3 percent; Cooney & Conway with 176 cases at 3.8 percent; Napoli Shkolnik with 128 cases at 2.8 percent; SWMK with 121 cases at 2.6 percet and the Law Offices of Paul Weykamp with 94 cases at 2 percent.
Madison County firm trends
As in past years, the Simmons firm continues to file the most asbestos claims in Madison County, though Gori Julian files a greater number in total through other jurisdictions.
In 2016, Simmons filed 32.9 percent of the total in Madison County compared to Gori Julian which filed 25.4 percent of the total.
"In Madison County, just seven plaintiff firms are responsible for 87% of asbestos filings," the report states. "The top two filers, Simmons and Gori, account for 58%. That is a notable consolidation of filing power between just two firms in the nation's most popular jurisdiction."
The report further notes that Simmons focuses on its practice in Madison County, St. Louis and Los Angeles, where for the past three years those courts held 94 percent of all of the firm's filings.
While Simmons remains focused in local courts and in Los Angeles, the report states that Gori Julian began to file in a few other jurisdictions in 2016, such as Orleans Parish, La., as well as various jurisdictions in New York and Pennsylvania.
"While these filings are not significant in number for Gori, they do represent a notable percentage of the filings in these areas."
Madison, St. Louis and St. Clair lung cancer case trends
According to the report, Madison County has experienced "significant fluctuations" in lung cancer filings over the last three years, noting that in 2014, there were 223 lung cancer filings, 113 in 2015 and 212 in 2016.
Analysis in the report attributes the movement to the "drastic changes" in filings from the firms Napoli Shkolnik (previously Napoli Bern Ripka Shkolnik) and Simmons.
In Madison County, Napoli filed 120 lung cancer claims in 2014, 10 in 2015 and 25 in 2016; Simmons filed five in 2014, four in 2015 and 122 in 2016.
The report notes that in 2016, Simmons' filings alone account for more than 57 percent of the lung cancer filings in Madison County.
St. Louis also has seen a swing in lung cancer filings over the past three years, the report states. In 2014 there were 168 filings; in 2015 there were 134 and in 2016 there were 185.
Analysis in the report similarly attributes the movement to two firms: Napoli and Gori Julian.
While Napoli significantly decreased its presence in St. Louis since 2014, having gone from 91 (of 168) in 2014, 12 in 2015 and 25 in 2016 - Gori Julian jumped from 29 (of 168) in 2014, to 77 in 2015 and to 111 (of 185) in 2016.
"The change in St. Louis filings as a result of Gori is offset by a corresponding decrease in St. Clair County, Ill.," the report states. "The lung cancer filings in St. Clair County have drastically decreased – mainly due to Gori's reduction in filings in this county. In 2014 and 2015, Gori filed 78 and 95 lung cancer claims, respectively. Then in 2016, the filings decreased to 56. That is a decrease of about 40 claims — of similar magnitude to their increased filings in St. Louis."