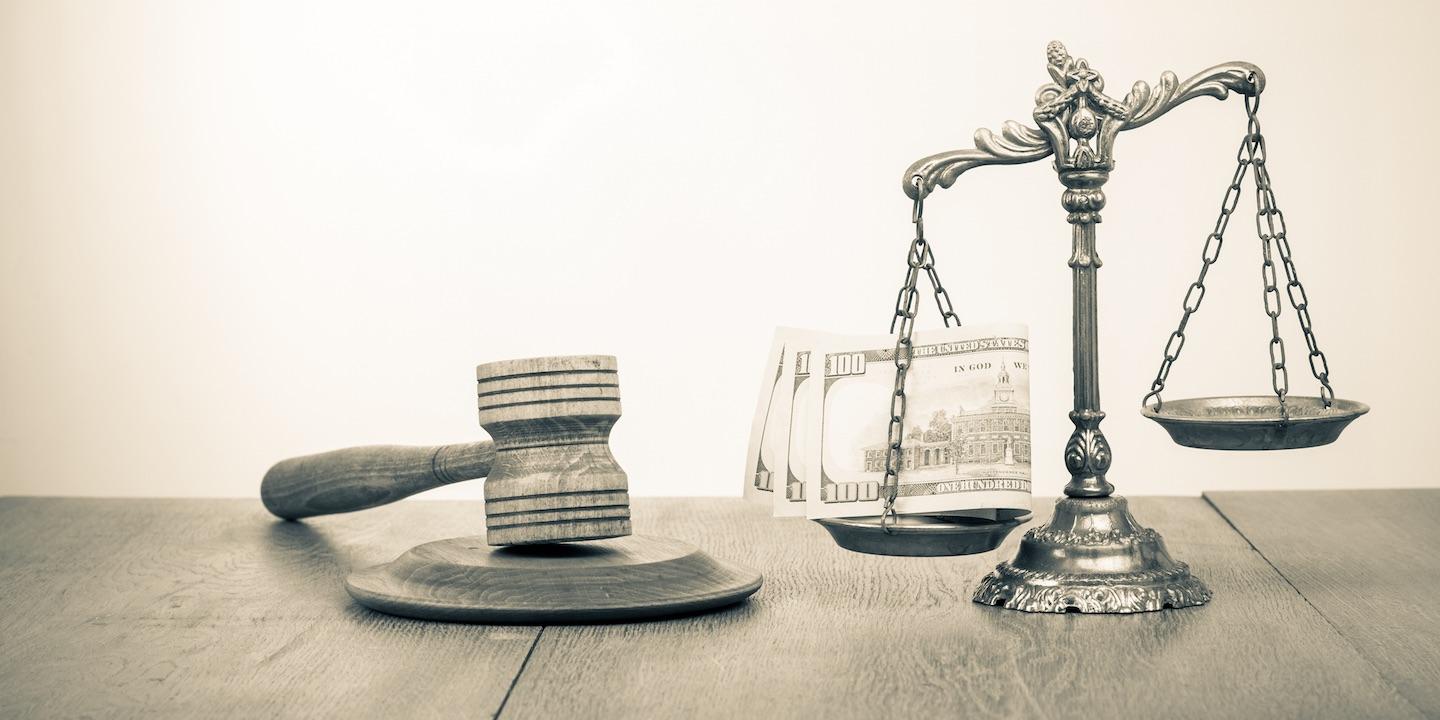 A Madison County jury awarded a woman $60,000 in a suit alleging she fractured her foot after falling through a cellar door while looking at a Collinsville property for sale.
The four-day trial ended on Feb. 17 in Circuit Judge Barbara Crowder's court after the jury returned a verdict in favor of plaintiff Patricia Fuentes.

Walls
Fuentes was awarded $30,000 for pain and suffering, $25,000 for loss of a normal life and $5,000 for disfigurement resulting from the injury.
However, the jury found that Fuentes was also negligent, determining that her attributable negligence amounted to 45 percent.
After reducing the plaintiff's percentage of negligence, Fuentes' recoverable damages were $33,000.
Attorney Timothy Chartrand of Williamson Webster Falb & Glisson in Alton represented Fuentes during the trial.
Tori Walls of Reed Armstrong Mudge & Morrissey in Edwardsville represented defendant Blasingame Group Inc., doing business as Star Realtors.
Fuentes filed her complaint on Nov. 21. She alleged that on Jan. 31, 2013, she entered a property located at 714 E. Clay Street in Collinsville to view the home, which was listed for sale.
She claimed the property went into foreclosure on Sept. 10, 2010, and had been vacant and unoccupied for at least two years prior to the alleged incident.
Fuentes alleged she and her daughter were driving through the neighborhood when she saw the "For Sale" sign in the yard and pulled over to walk the property.
Fuentes claimed there was a concrete porch at the rear of the property with a cellar door flush with the concrete. The cellar door had several concrete steps that were allegedly "eroded and worn" and led to the cellar underneath the home.
Fuentes stepped on the cellar door and allegedly fell through, fracturing her foot/heel, resulting in surgery with plates and screws.
The plaintiff alleged Blasingame Group was negligent in inspecting the property and in failing to identify the alleged condition prior to her fall.
Blasingame Group denied that it was negligent or willful and wanton. It also denied that it owed Fuentes a duty and that she was injured to the extent claimed.
In its affirmative defenses, Blasingame Group argued that Fuentes was trespassing at the time of her injury and negligently failed to keep a proper lookout for where she was walking.
On Feb. 16, Blasingame Group filed a motion for a directed verdict, arguing that Fuentes "failed to prove that Defendant owed her a duty of care, either under the common law or under the Master Listing Broker Services Agreement."
The defendant alleged that the plaintiff did not prove that it had any ownership interest in the Collinsville property and did not prove that the defendant possessed, occupied, controlled or intended to control the property.
It also argued that Fuentes failed to prove that the defendant had a duty to protect her from any alleged condition on the property, "especially when she was a trespasser at the time of her alleged fall."
Blasingame Group further argued that its employees performed weekly inspections, including inspecting the cellar door, but never determined the door to be a hazard until Jan. 30, 2013, because it was previously secured.
Blasingame Group argued that the position of the cellar door changed between Jan. 28, 2013, and Jan. 30, 2013, when it shifted off the hinges. Fuentes fell one day later.
"Plaintiff has not established that Defendant acted with any evil intent, any malice, or with complete disregard for Plaintiff's safety when it failed to report the condition of the door to Hometelos on January 30, 2013," the motion stated.
Madison County Circuit court case number 13-L-1943