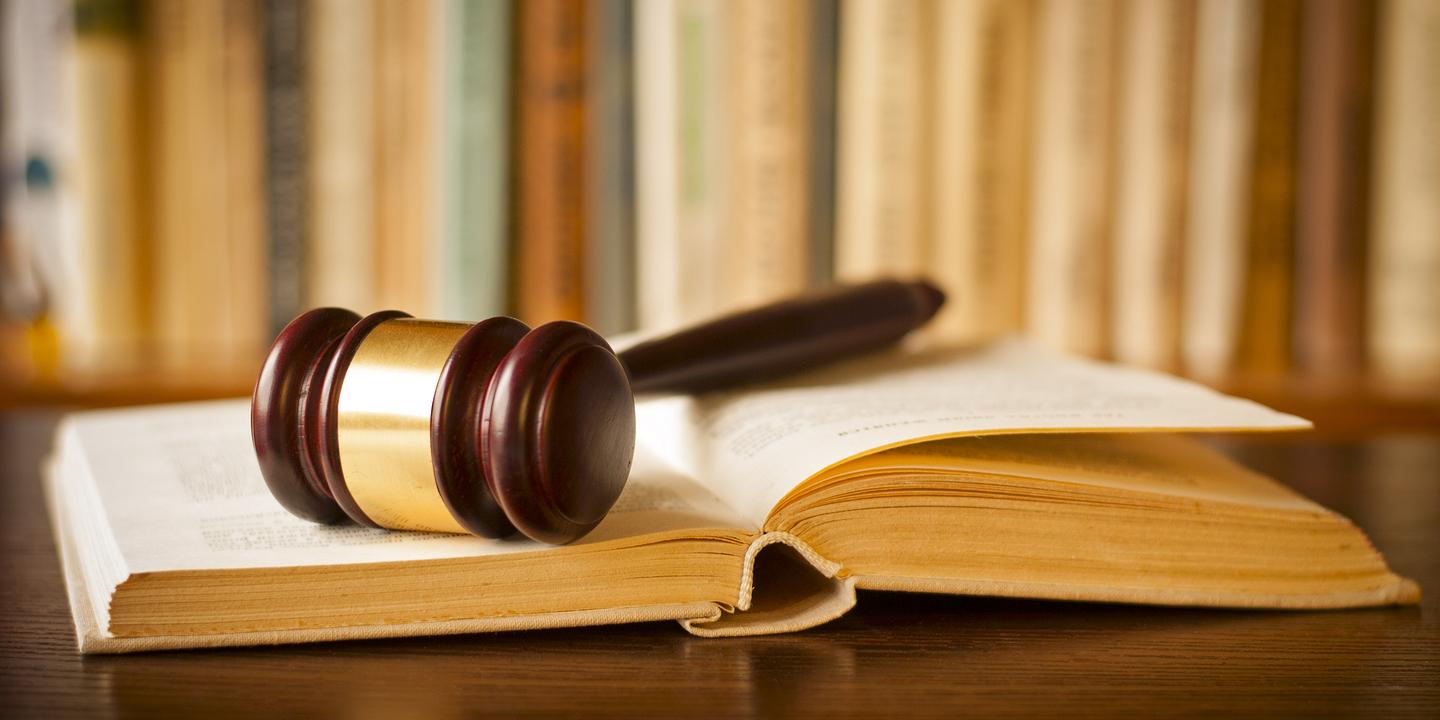 BELLEVILLE – St. Clair County Associate Judge Randall Kelley found Brad Van Hoose of Belleville guilty of misdemeanor assault for threatening Caseyville Mayor Leonard Black, after ruling that Van Hoose's conduct did not constitute a felony.
After a bench trial on Feb. 17, Kelley fined Van Hoose $250 and placed him on a year of court supervision.
Grand jurors had charged Van Hoose with threatening a public official, a felony, but Kelley found that special prosecutor David Rands failed to connect Van Hoose's conduct to Black's performance of his official duties.
Kelley said, "All the elements of threatening a public official have not been met, and it hasn't been proved beyond a reasonable doubt."
Black, radio voice Bob Romanik and Caseyville Police Chief Frank Moore testified against Van Hoose.
Black said that last April 15, Romanik called him and asked to meet for coffee at the South Main Diner on Route 157 in Caseyville.
He said he parked on Long Street, and Van Hoose came out of a tavern below the restaurant.
He said, "I heard this ranting and raving, carrying on, calling me names. He said he was going to get me."
He said, "When he saw Bob Romanik at the diner it seemed to escalate more."
Van Hoose's lawyer, Jack Daugherty, asked Black if Van Hoose left a message on his telephone.
Black said yes, and Daugherty asked why.
Black said, "Romanik might have said something about a pedophile protestor."
He said he thinks Van Hoose blamed him for Romanik's statement.
Daugherty said, "If someone called you a pedophile protestor, would you be angry?"
Black said, "Probably."
Daugherty produced a petition that Black filed for an order of protection last April, and asked if it stated that Black kept a safe distance from Van Hoose.
Black said yes.
Daugherty asked if he stated in the petition that Van Hoose said he would kill everyone.
Black said yes
Romanik testified that he pulled up to the diner and, "I could hear Mr. Van Hoose yelling and screaming with my radio on."
He said, "Mr. Van Hoose was walking toward him, yelling, screaming, giving him hell."
He said that Van Hoose said, "I'll kill you Leonard Black."
Daugherty asked Romanik if he made a derogatory comment on a radio show from the courthouse plaza that he might be Van Hoose's father.
Romanik said "I don't know if that's derogatory."
Daugherty asked if he apologized on the air, and Romanik said he didn't recall.
Daugherty asked if the next day, he called Van Hoose a pedophile protestor.
Romanik said, "I had several calls, people saying one of those idiots out there was a pedophile."
He said, "I never once said anything to anyone that Mr. Van Hoose was a pedophile protestor."
Daugherty asked if he called Van Hoose a no good son of a bitch and Romanik said he calls a lot of people that.
Police Chief Moore testified that Van Hoose posted on Facebook that, "Leonard Black is terrified of me."
Daugherty moved for a directed verdict and said, "It is not a crime anywhere in the United States to be critical of a public official."
Kelley denied the motion.
Daugherty read into the record grand jury testimony that Black's son married Van Hoose's sister and that Black and Van Hoose fell out over business.
Van Hoose took the stand in his own defense and said he reported Romanik's comments to Belleville police and the federal communications commission.
He said that he left a message for Black after his father called him.
He said, "My dad cussed me out and told me I was a pedophile protestor."
He said Romanik never heard his discourse with Black.
Rands asked Van Hoose if he supported Black's election, and Van Hoose said yes.
Rands asked him at what point he turned away from Black.
Van Hoose said, "Leonard turned away from me."
He said, "It was like selling a bad used car to your next door neighbor."
Daugherty rested his defense and told Kelley that Black thought Van Hoose was angry over being called a pedophile, not over Black's official performance.
Before imposing sentence, Kelley said he has never been a resident of Caseyville nor involved in it but that disputes are detrimental to the community.
He said, "It's trite, but can't we all get along?"
He said civility keeps minor disputes from being major.