A St. Jacob man was awarded more than a half million dollars by a Madison County jury last week over a slip and fall incident that occurred three years ago at a Casey's General Store in Highland.
Plaintiff James Lakin, 52, will receive $300,000 for the loss of a normal life and $250,000 for pain and suffering over an incident in which he claimed to have slipped on a clear liquid Dec. 27, 2013, and injured his right shoulder.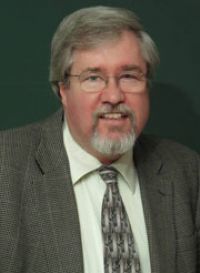 Dripps
Store manager Paul Morence had been named a defendant, but jurors found him not liable for Lakin's damages.
Madison County Circuit Judge William Mudge presided over a two-day trial that ended Jan. 5.
Months before trial, Casey's, represented by Douglas Teasdale of Teasdale & Associates in St. Louis, had moved for summary judgment arguing that store management had no constructive notice of the alleged spill.
On behalf of Casey's, Teasdale stated that the business could only be liable if a substance was placed on the floor through its negligence or placed there through acts of third parties.
"Plaintiff can produce no evidence or testimony ...that this 'clear liquid' was on the floor prior to Mr. Lakin's fall," Teasdale wrote. "Rather, two Casey's employees who were working at the time testified that they had walked through the exact area minutes before Plaintiff fell and found no substance on the floor."
Teasdale also argued that in-store video showed a store employee and Lakin's girlfriend walking through the area where the fall had taken place "without any liquid on the floor," approximately 30 seconds before the incident occurred.
Attorneys representing Lakin countered that defendants failed to take into account a report from Highland Ambulance Service which was completed within an hour of the incident.
According to the report, when the ambulance crew arrived on the scene, Lakin was sitting up on the floor next to the coffee machine awake and alert.
"Staff noted to EMS that another customer of theirs had spilled something earlier and that (they) have not quite had time to clean it up and this pt (patient) happened to slip and fall."
Lakin was represented by Armbruster, Dripps, Winterscheidt and Blotevogel of Maryville.
(Editor's note: This story has been updated to reflect that attorney Douglas Teasdale is with the St. Louis firm Teasdale & Associates. The Record initially reported that he was with the firm Armstrong Teasdale. We regret the error).
Madison County Circuit Court case number 14-L-655.