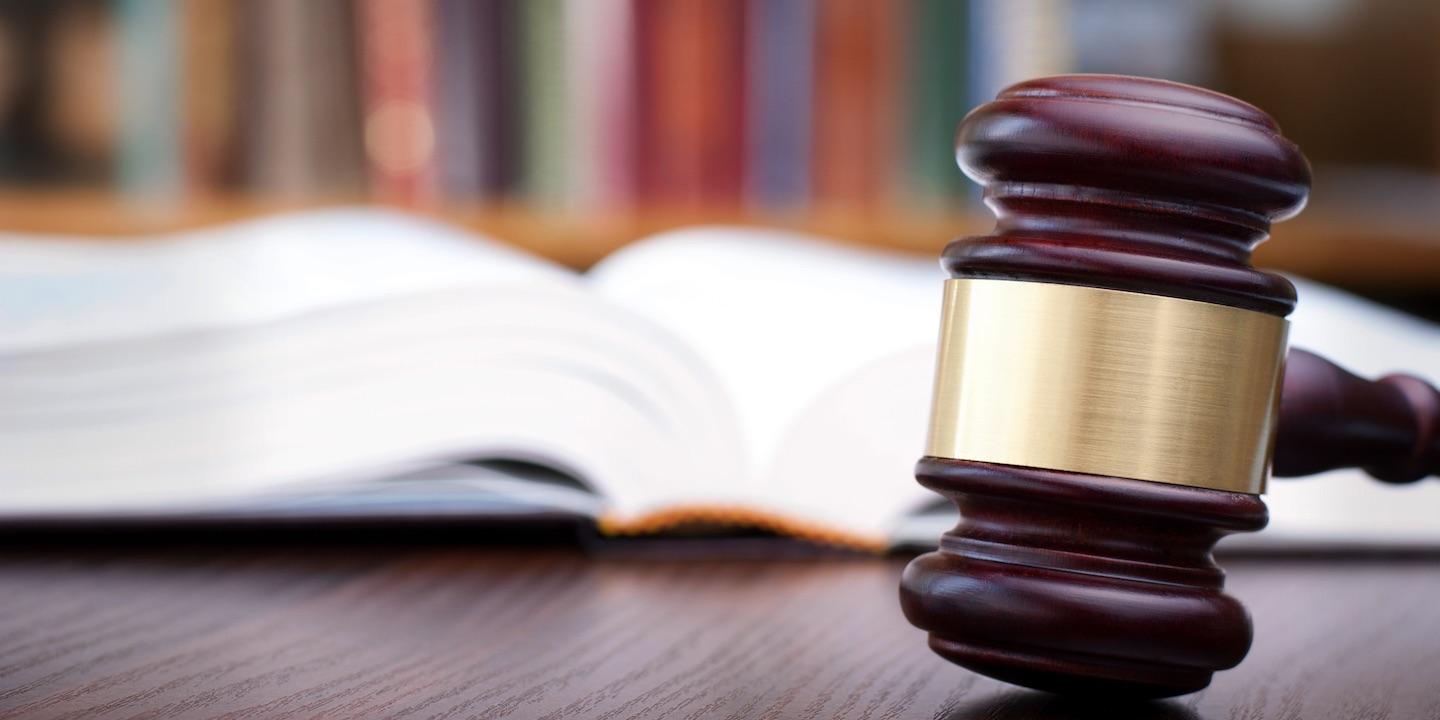 CHICAGO – The Seventh Circuit Court of Appeals has denied State Farm's petition for review of a class certification order over its role in the election of Illinois Supreme Court Justice Lloyd Karmeier more than 12 years ago.
State Farm petitioned the Seventh Circuit for permission to appeal on Sept. 30, two weeks after District Judge David Herndon of East St. Louis certified a $7.6 billion class.

Safer
A three-member panel of the Seventh Circuit was split in its decision handed down earlier this month. Chief Judge Diane Wood and Ilana Diamond rejected the petition; while Judge Diane Sykes would have granted review.
Plaintiffs in the suit playing out in the Southern District of Illinois claim that State Farm secretly supported Karmeier in order to overturn a $1 billion verdict that their class had won in Williamson County in 1999.
Karmeier, Republican, first ran for the Supreme Court in 2004 against Democrat Gordon Maag, an appellate court judge at the time. Ten years later, Karmeier narrowly won retention while facing a $2 million negative campaign attack funded by the trial bar.
On. Oct. 31, Karmeier was elected chief justice of the Illinois Supreme Court.
State Farm's petition had challenged federal jurisdiction, calling the case an attack on the state judiciary.
The insurer's attorney Ronald Safer of Chicago had argued that the case was the "same class" that the Supreme Court had unanimously held was not certifiable as a matter of law.
Safer wrote that the damages were the exact amount of a judgment that the Illinois Supreme Court vacated, with interest and tripling of damages.
"The only way that plaintiffs were injured by exactly that amount is if the Illinois Supreme Court's decision to decertify the class was wrong," he wrote.
"That the requested remedy is the same is a clear demonstration that the federal suit would effectively overturn the Illinois Supreme Court decision.
The original case started in 1997, on behalf of policyholders claiming they received inferior parts for crash repairs.
Lead plaintiff Michael Avery prevailed at jury trial in 1999, and associate judge John Speroni awarded more than $1 billion to almost five million individuals.
Fifth District appellate judges in Mount Vernon affirmed Speroni in 2003.
Fifth District voters elected Karmeier in 2004.
In 2005, the Illinois Supreme Court reversed Speroni.
All seven Justices held that he shouldn't have certified a class, although two would have remanded the case to Speroni for possible creation of subclasses.
Avery asked the U.S. Supreme Court for review, and the Court denied it.
In 2011, Avery's lawyers asked the Illinois Supreme Court to recall the mandate, claiming they possessed new evidence of improper activity by State Farm in 2004.
The Justices denied the motion, and Karmeier did not participate in the decision.
In 2012, Mark Hale of New York state filed a racketeering suit against State Farm in federal court, as a member of the Avery class.
He also sued State Farm employee William Shepherd and Illinois Civil Justice League president Ed Murnane.
State Farm moved to dismiss the action, and Herndon denied the motion.
State Farm moved for reconsideration, and Herndon denied it.
State Farm petitioned the Seventh Circuit for a writ of mandamus to halt the proceedings, and the Seventh Circuit denied the petition.
Last year, Herndon ruled that plaintiffs could depose Karmeier.
No trace of the deposition has reached public record, not even the date.
Karmeier didn't appeal Herndon's authority but State Farm did.
Where things stand
A discovery dispute conference was held Dec. 14 before Magistrate Stephen Williams.
"The parties discussed issues which remain pending and items to discuss at the next scheduled discovery dispute conference," according to an ordered entered by Williams following the conference.
"The parties are waiting on the the Court's in-camera review regarding State Farm's privilege log. Prior to the next hearing the parties are to meet and confer: to start the process related to potential objections to third-party documents, on foundational objections regarding State Farm and plaintiffs' documents, on the potential unsealing of filed documents, and on objections and responses to the interrogatories and requests to admit which State Farm will be responding to on January 8, 2017."
Attorneys Steven Blonder, George Bellas, Robert Clifford, Kris Riddle, Richard Barrett, Jonathan Loew, John Barrett, Lance Baker and Robert Nelson appeared for plaintiffs.
For State Farm, attorneys Joe Cancila, Patrick Cloud, Ron Safer, Harnaik Kahlon and Jonathan Redgrave appeared. Attorney Andrew Chinsky appeared for Murnane. Attorneys Russell Scott and Megha Shah appeared for Shepherd.
Another discovery dispute conference set for Jan. 25 at 10:30 a.m.