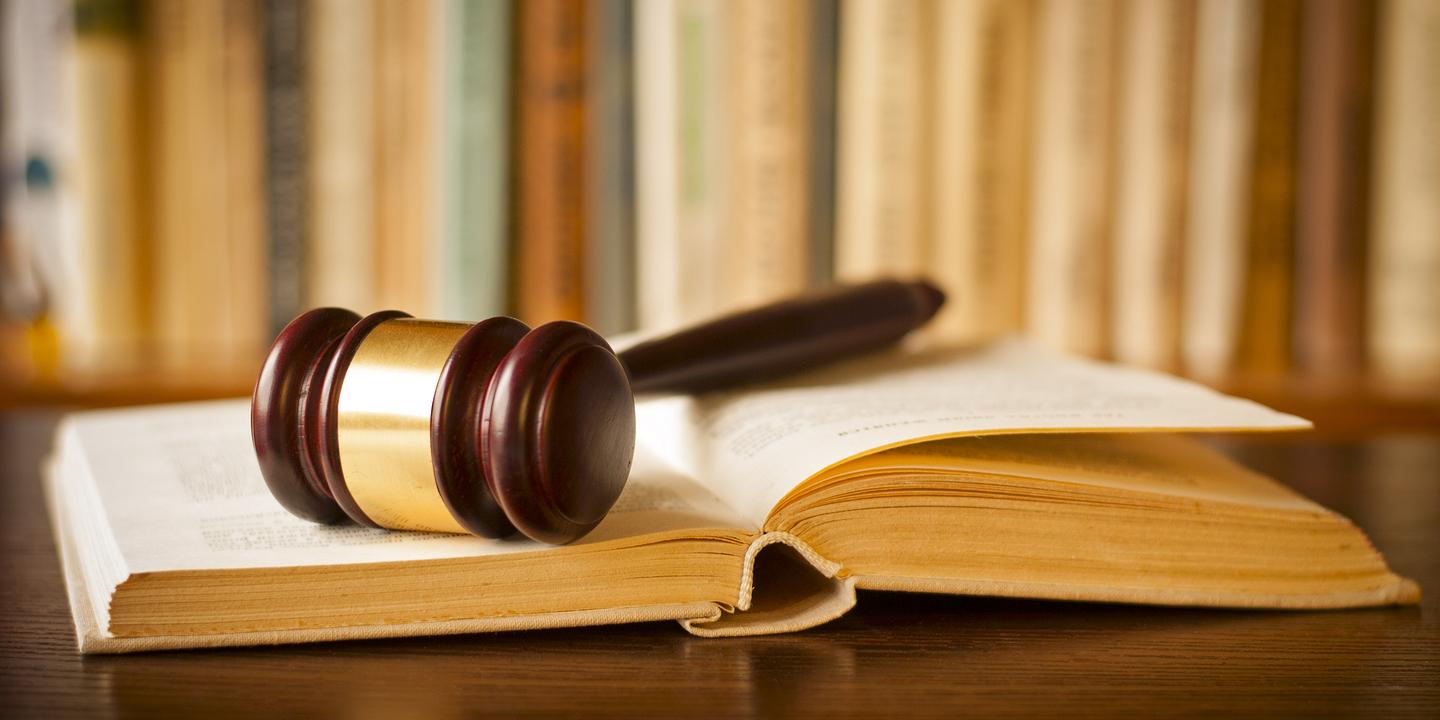 HILLSBORO – Sarah Deatherage, widow of state trooper Kyle Deatherage, settled a wrongful death suit against DOT Foods on the eve of trial in Montgomery County.
Circuit Judge Douglas Jarman, who planned to start trial on Monday, Oct. 24, canceled it instead.
A court clerk said the parties settled the day before.

Keefe
Tom Keefe of Belleville represented Deatherage, who alleged negligence on the part of DOT Foods truck driver Johnny Felton.
Felton's truck struck trooper Deatherage in 2012, after he dismounted from his motorcycle to make a traffic stop on Interstate 55 in Montgomery County.
Sarah Deatherage sued DOT Foods, its DOT Transportation subsidiary, and Felton in Madison County in 2013, claiming economic loss, grief and suffering.
DOT Foods moved for transfer, and Circuit Judge Dennis Ruth denied the motion.
DOT Foods appealed, and Fifth District appellate judges reversed Ruth in 2014.
They offered Deatherage a choice among Montgomery County as scene of the accident, Brown County as home of DOT Foods, and Sangamon County as home of its registered agent.
In October 2014, Keefe and Deatherage held a press conference to spread suspicion that Illinois Supreme Court Justice Lloyd Karmeier manipulated Fifth District judges who ordered the transfer.
Keefe linked the decision to campaign contributions that Karmeier received from the Tracy family, owners of DOT Foods.
The press conference signaled the start of a $2 million media campaign against Karmeier's retention, accusing him of selling justice.
Voters retained Karmeier.
Deatherage chose Montgomery County, and then testified in the Illinois General Assembly about the injustice of the transfer.
DOT Foods deposed her in July 2015, and asked about dating and social life.
Keefe instructed her not to answer.
DOT Foods moved for a second deposition, arguing that the question related to her claim of grief and suffering.
Jarman ordered a second deposition, and Keefe moved for reconsideration.
He also moved to sanction DOT Foods counsel Don Devitt and DOT Transportation counsel Don Tracy for their conduct at a different deposition.
Devitt and Tracy moved for a protective order, attaching transcripts and electronic mail showing "efforts to intimidate defendants and their attorneys."
Jarman set a hearing last December, but he canceled it after lawyer Louis DePaepe of Taylorville entered an appearance for Deatherage.
Jarman composed an order that all parties signed.
Keefe agreed not to resort to "snide, insulting, derogatory, uncivil or harassing" comments, and he withdrew his motion for sanctions.
He conceded that Deatherage must answer questions about dating and social life.
Devitt and Tracy withdrew their motion for a protective order, in reliance on Deatherage's representation by DePaepe.
Jarman banned press conferences, robocalls, blast email, legislative appearances, or media interviews without his leave.
He set trial but it never came to pass.