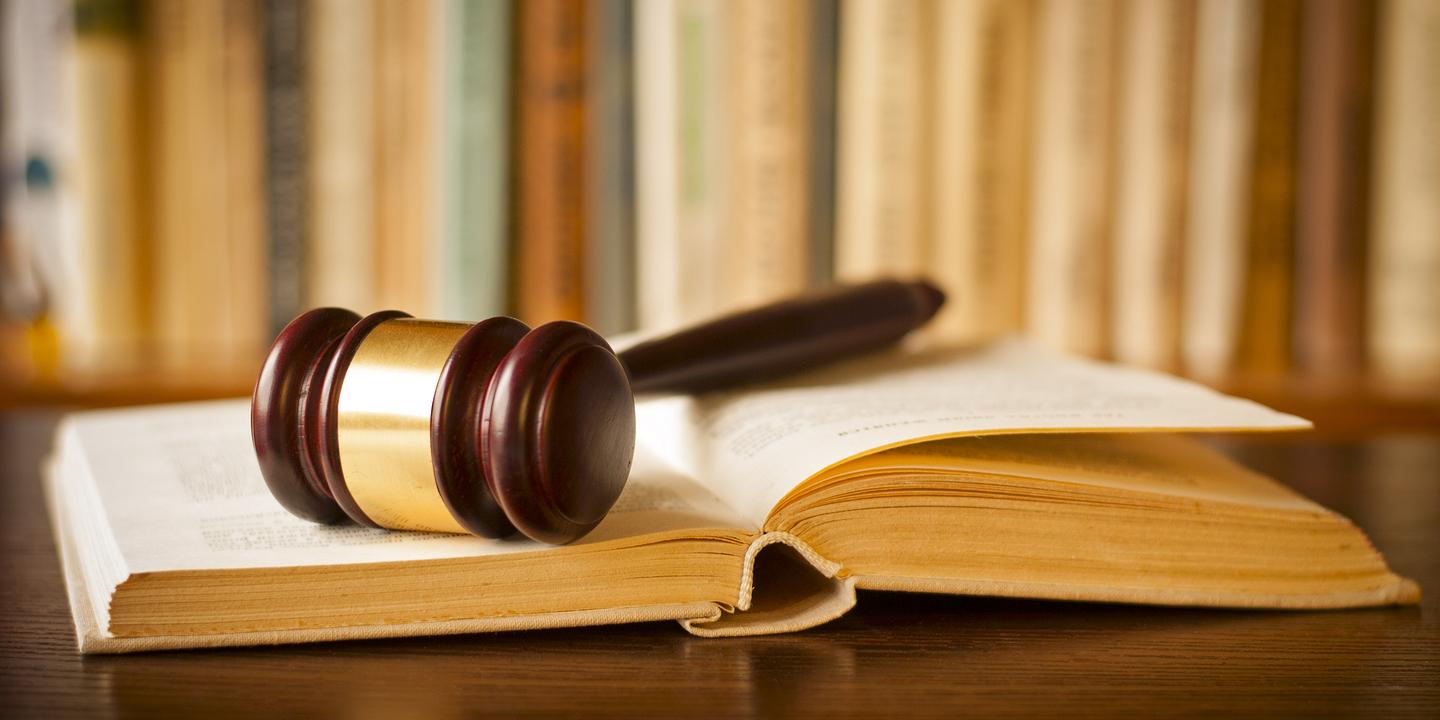 A Madison County jury awarded a former Union Pacific railroad employee $7.5 million on Wednesday in Circuit Judge William Mudge's courtroom.
The case began Sept. 19.
During closing arguments, plaintiff attorney David Damick of St. Louis asked the jury to award Brown more than $8 million.

Lamson
"Mr. Brown has never complained his entire life. He doesn't come in here complaining. He doesn' come in here for sympathy. He doesn't want to be here," Damick said.
Defense attorney William Lamson of Lamson Dugan & Murray in Omaha, Neb., said he has never met a nicer man, but told the jury they should make their decision based on the evidence and not that he is a nice man.
"I'm going to ask you to leave this court and not award him any money," Lamson said.
Brown filed his complaint against Union Pacific Railroad Company on Dec. 3, 2010. He claims he developed cancer as a result of extended exposure to toxic chemicals while working for the railroad company's predecessor Chicago & North Western Railway, or CNW. He worked for CNW for 18 years and then for Union Pacific for 13 years. He alleges exposures to creosote, degreasing solvents and lead.
Brown was allegedly diagnosed with acute myeloid leukemia (AML) in August 2008 – a condition his doctor said is related to his work at the railroad, the suit states. Damick said Brown was first diagnosed with myelodysplastic syndrome, or MDS, before it progressed into AML. As a result of his exposure, Brown suffers from bad eyes, legs and feet, weight gain from his medication, impotence, graft versus host disease and memory loss, among others.
During his time with the railroad companies, Damick said Brown was responsible for picking up the ties and dropping them off. But he also helped install the "soaking wet" ties. Damick said Brown washed the equipment and the railroad ties, which left him covered "head to toe" with creosote. He claims his wet clothes caused the chemicals to soak his skin.
Damick said Brown was eventually provided a hard hat and gloves but had no other protective equipment despite regulations requiring the railroad to provide protective clothing beginning in 1986.
Damick added that no one used protective equipment until Union Pacific took over.
Union Pacific is successor in interest to CNW, making them liable, Damick said.
"Under laws, they are responsible for anything the CNW did," he explained.
During closing arguments, Damick said the defendant knew about the toxicity of the substances Brown was exposed to for years, and some up to 120 years. He says the defendant knew how to handle these substances but failed to take action.
Lamson provided several studies showing that while there are trace elements of benzene in creosote, there was no significant amount and it was usually below the detection limit.
He further stated that no scientific study says exposure to creosote is known or suspected to cause AML.
"The issue here in my mind is the science. Is the science reliable?" he asked.
Damick called the defendants' arguments a "dog and pony show," saying they used a copy written presentation full of statistics and numbers "to sew doubt."
"The only defense that you heard at all is that they didn't poison him enough," Damick said.
"Coming in to you and speaking softly … that is the theme of merchants of doubt," he added.
Madison County Circuit Court case number 10-L-1213