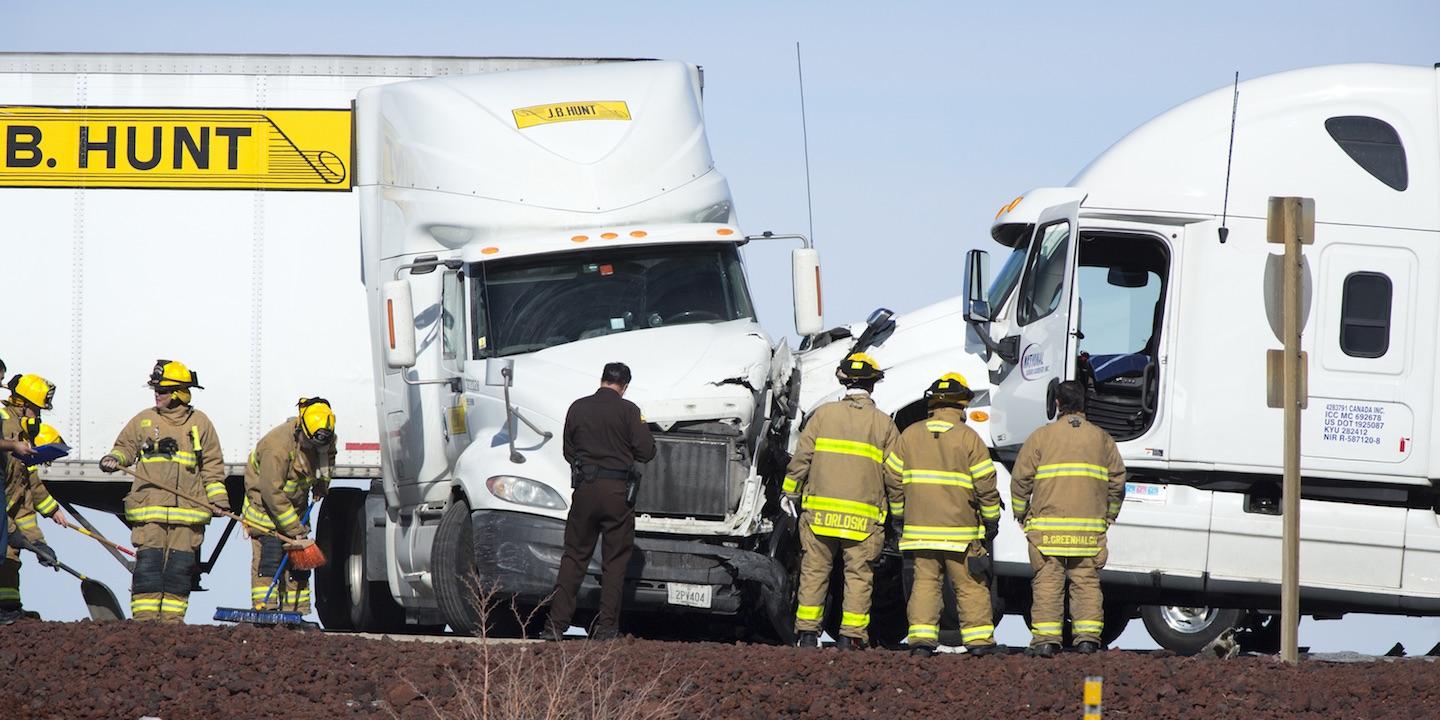 EDWARDSVILLE — A Madison County woman is suing a trucking company, alleging its negligence caused the death of her husband in a vehicle crash.
Brittany Dey, special administrator of the estate of Jacob Dey, filed a lawsuit July 1 in Madison County Circuit Court against Roger K. Smith and Roger Smith Trucking, alleging wrongful death and negligence in that insufficient measures were taken to prevent injuries.
According to the complaint, on July 30, 2015, Jacob Day was operating a Chevrolet Impala near Interstate Highway 70 in Pin Oak Township when suddenly Smith's vehicle, a Peterbilt Model 379 tractor, struck Dey's car, causing him bodily injury and death.
The plaintiff alleges Smith failed to reduce speed to avoid the collision, failed to keep proper lookout, failed to yield right of way and drove the vehicle at a speed greater than reasonable.
Brittany Dey seeks a trial by jury, judgment of at least $50,000, plus legal costs. She is represented by attorney Daniel J. Nolan of St. Louis.
Madison County Circuit Court case number 16-L-890