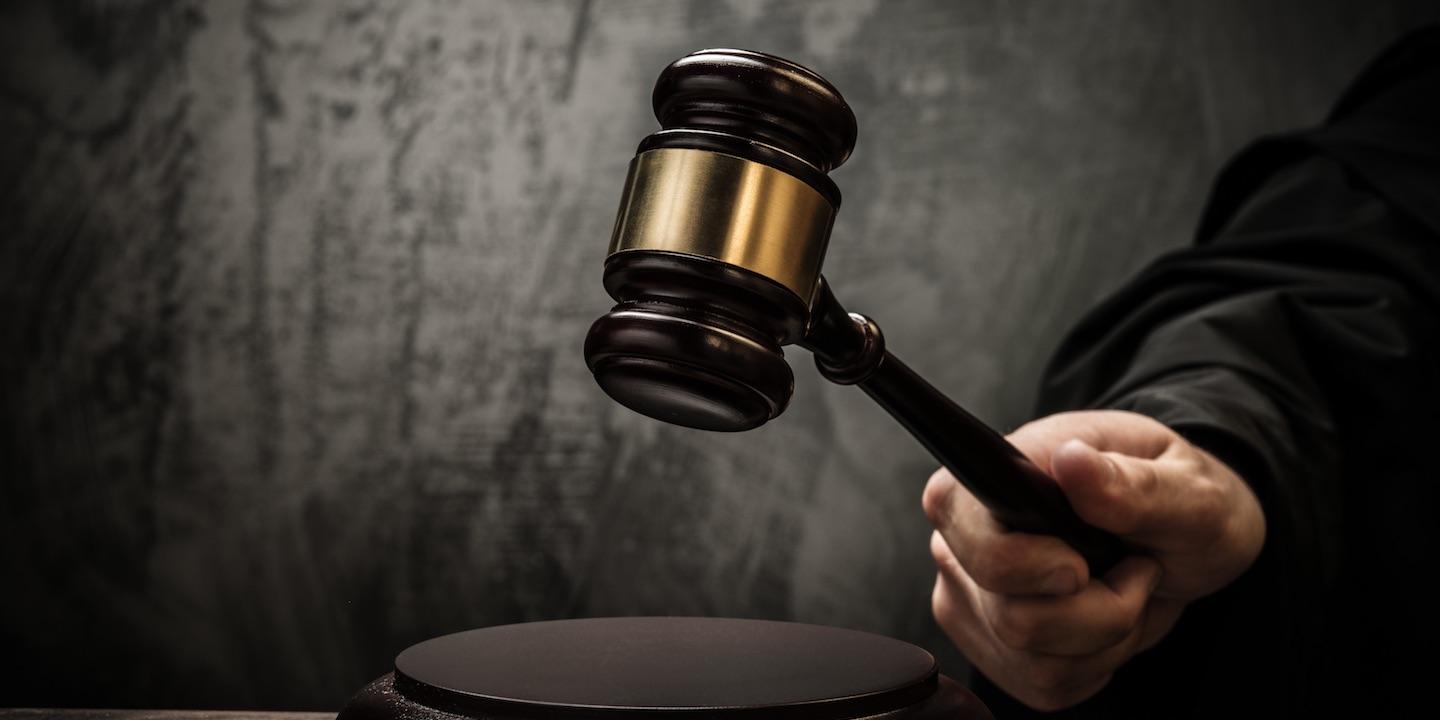 MOUNT VERNON – Former St. Clair County judge Michael Cook rejected a prison petition that deserved a closer look, Fifth District appellate judges ruled on June 29.
Thirteen days before his own arrest in 2013, Cook denied relief to prisoner Robert Plair.
Cook resigned as judge and served 18 months in federal prison on charges of possessing heroin and using it while possessing firearms.
In Plair's case, the appellate judges found Cook should have recognized the gist of a constitutional claim for ineffective assistance of counsel.
Plair claims that when he asked lawyer Cathleen MacElroy to appeal his sentence, in 2008, she said he would have to do it from his place of incarceration.
The record does not flatter Plair.
In 2007, he entered a woman's apartment, pulled a knife, and told her he would burn down her home.
Prosecutors charged felony violation of a protective order that should have kept him at least 500 feet away.
He pleaded guilty in exchange for 24 months on probation.
Later that year he saw her on a street and asked for beer money. She said no.
He pulled a knife and stabbed her.
Prosecutors charged him with two counts of armed violence, and they petitioned to revoke his probation.
He agreed to plead guilty to probation violation and one count of armed violence, without a specific sentence in the agreement.
Circuit Judge John Baricevic accepted the plea in 2008, and sentenced Plair to 22 years in the department of corrections and three years of supervised release.
Baricevic imposed six years for probation violation, to run concurrently.
At a correctional center in Sumner, Plair wrote a motion to reduce his sentence.
"First of all I feel it's a murder sentence" Plair wrote. "I didn't kill anybody. I was injured in this ordeal too.
"I have kids, an ailing mother, and I just thought the sentence was too high, plus it was based on my criminal past."
Plair mailed it 27 days after his sentencing, three days ahead of a deadline, but it didn't reach Baricevic until the 32nd day.
Baricevic denied it and wrote, "Jurisdiction now vested in the appellate court."
Plair did not appeal.
On Feb. 22, 2013, Plair filed a petition for post conviction relief.
"Defendant maintains that trial counsel was deficient in advising him to enter a 'blind plea,' guilty plea without a plea agreement, without counsel ever having sought from the state a fixed term of imprisonment in exchange for the plea," he wrote.
Plair wrote that MacElroy should have researched the possibility of pleading guilty by mental illness. Revelations at almost every stage of the proceedings should have led her to question his mental health and investigate his psychiatric history.
He wrote that she was required to put forth a motion to reduce the sentence, reconsider it, or withdraw his guilty plea.
"Mr. Plair felt that something was not right and tried to correct the injustice by his request to Ms. MacElroy to appeal," he wrote.
"She bailed out on her fiduciary duty to Mr. Plair. She made a deal with the state that benefited the state and not her client."
Cook denied the petition on May 10, 2013, finding Plair failed to state a claim.
He wrote that Plair failed to show that MacElroy's performance was deficient, and that the court considered his mental illness in mitigation at sentencing.
Drug agents arrested Cook on May 23, 2013.
A week later, Baricevic ordered the appointment of an appellate defender.
The First District appellate defender's office in Chicago took the case and won.
Justice Bruce Stewart wrote, "A lawyer who disregards a defendant's instructions to file an appeal acts in a professionally unreasonable manner, and at the first stage of post conviction proceedings prejudice is presumed."
Justices Eugene Schwarm and Richard Goldenhersh concurred.
They remanded the case to St. Clair County for proceedings to determine if Plair can make a substantial showing of a constitutional violation.
If he does, an evidentiary hearing would follow.