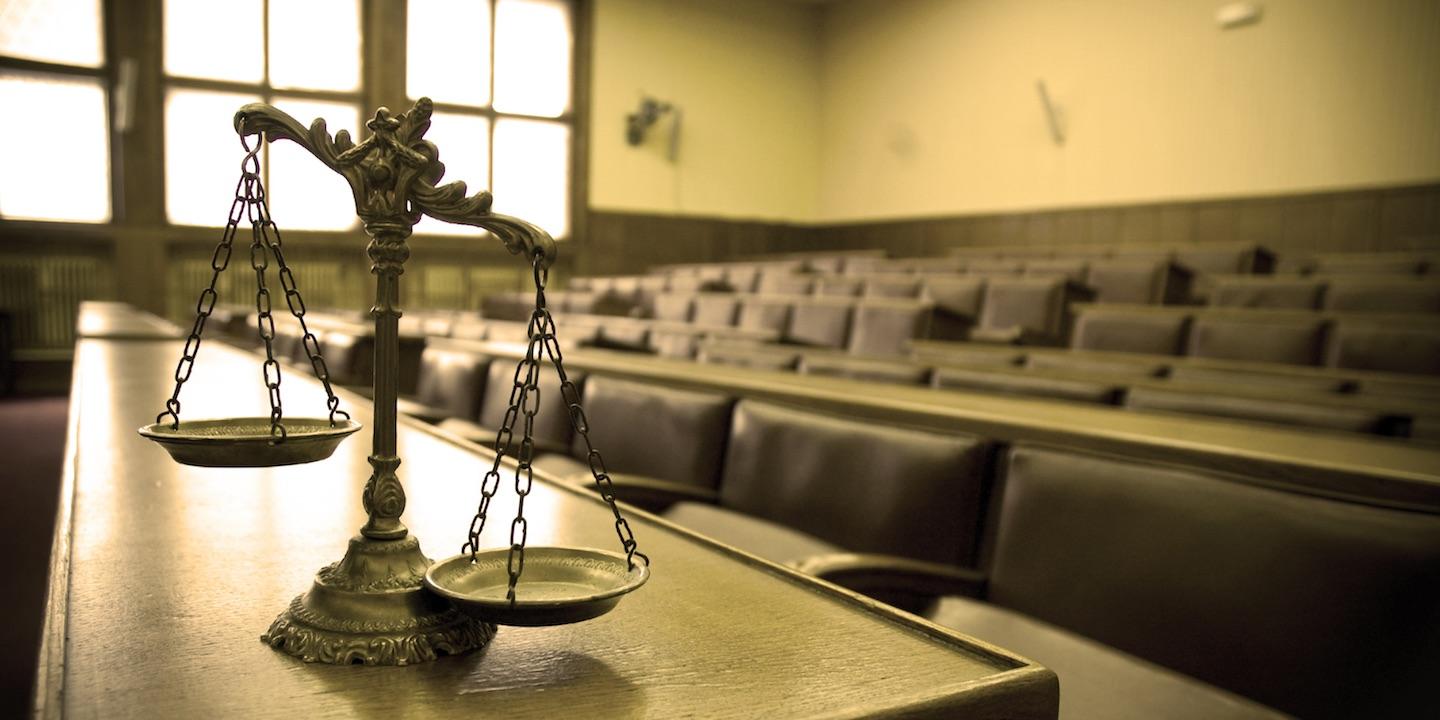 SPRINGFIELD—Colleagues of former Supreme Court Justice Thomas R. Fitzgerald remembered him as a rare combination of a warm, generous friend and colleague, as well as a sharp-minded lawyer, jurist and an ethical, dedicated public servant.
At a memorial service in the Supreme Court's Ceremonial Courtroom on Wednesday, friends, family and colleagues gathered to recall the long-serving jurist's contributions to the law, to society and to individual lives. Fitzgerald, who served on the court from 2000 until his retirement in 2010, including two years spent as chief justice of the court, died in November.
During his more than 30 years as a judge he was involved in some of the most high-profile cases in the state.
In 1987, Fitzgerald was made the supervising judge of traffic court, and was tasked with reforming the court after Operation Greylord, a federal investigation into bribery that resulted in dozens of convictions. State Supreme Court Justice Mary Jane Theis recalled that Fitzgerald was deeply troubled by the cases, and made restoring public trust in the judiciary his main goal.
"Because of him, judges today accept that being a judge is not just a job, it's a calling," Theis said during the ceremony.
His commitment to ethics, fairness and justice were hallmarks of his entire career, she said, including when he was called upon to preside over the impeachment trial of Gov. Rod Blagojevich in the Illinois Senate.
"By the time he became chief justice of the supreme court, Tom Fitzgerald had transformed the public perception of the judiciary," Theis said. "At a time of real constitutional crisis, the impeachment trial of a sitting governor, he was the very public face of integrity. The people of the state of Illinois placed their trust in him to provide a fair trial. The system of justice in our state is more just because of the leadership of Tom Fitzgerald."
Other judges, including his colleagues on the state Supreme Court, looked to Fitzgerald for leadership because of his insightful and incisive questions during oral arguments before the court, state Supreme Court Justice Robert R. Thomas said during the service. Thomas and Fitzgerald were both elected to the court in 2000, and served together for 10 years. During that time, Fitzgerald consistently asked questions that made decisions clearer, Thomas said.
"From the bench, Tom always demonstrated a keen understanding of the case," he said, "and the questions he asked inevitably got to the very heart of the legal issue confronting us."
Beyond his skills as a lawyer and jurist, though, Thomas remembered Fitzgerald as being able to strike a balance between his seriousness on the bench and his warmth and kindness as a friend. That balance served Fitzgerald well throughout his career, Thomas said.
"[Tom was] perhaps the only person to emerge from and retire from Cook County politics without having made a single enemy," he said.
During his career, Fitzgerald earned numerous awards, including the John Paul Stevens Award in 2009; he was named the Chicago Lawyer's person of the year in 2010.