EDWARDSVILLE – A motorist is suing over injuries he claims to have received when his vehicle was struck from behind.
Quinn Martin filed the suit April 14 in Madison County Circuit Court against Larry G. Nease and Nease's Body Shop Inc.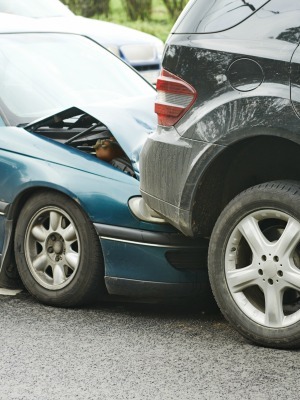 On Feb. 3, 2015, the plaintiff was driving southward along Illinois Route 3 in Madison County and was stopped at a red light on Route 3 at its intersection with West 20th Street in Madison, the suit says.
Martin alleges the light changed to green, and he began accelerating. Nease, who was driving in the same lane and same direction as Martin, allegedly collided with the rear of the plaintiff's vehicle, according to the complaint.
Nease was driving the vehicle in the course of his work for Nease's Body Shop, the suit says.
The plaintiff alleges the defendant was negligent by speeding, failing to keep a careful lookout, failing to slow down and failing to stop for or yield to the plaintiff's vehicle.
The force of the collision caused Martin pain to his neck, head, shoulders, arms, low back and hips, according to the complaint. He has incurred medical bills, and will require additional treatment and therapies.
The plaintiff seeks at least $75,000 from each defendant, plus court costs. He is represented by J. Patrick Chassaing of Curtis, Heinz, Garrett & O'Keefe PC in St. Louis.
Madison County Circuit Court case number 16-L-501