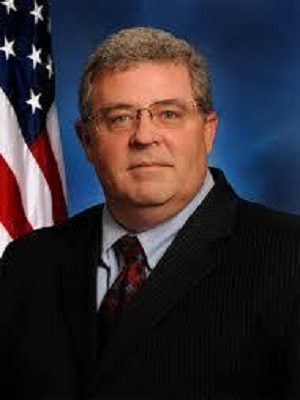 None | None
Illinois' embattled Auditor General Frank Mautino's decision to hire an attorney rather than answer questions about prior campaign expenditures has slowed down getting those answers but can't stop it, a state representative said during a recent interview.
"The fact is that we are dealing with a confidence level in the job that he's expected to fulfill, which means we need answers to those questions," said State Rep. Dwight Kay (R-Glen Carbon). "I think we need to know that, yes, he did everything properly and right or, no, he's done some things that require another look."
Mautino now is represented by the attorney Bill Roberts of Hinshaw & Culbertson in Chicago and is referring all questions to his counsel.
Kay said this has prompted him to redouble his own inquiry, a process that will not be fast so much as thorough, he said.
It would be far better if Mautino provided answers on his own, Kay said.
"At this point, there are far more questions than answers and the auditor general has not been forthcoming," he said. "That gives me pause."
Kay has, for weeks, called for an investigation into the campaign finances of the former state representative. Mautino, a Democrat, was appointed auditor general in December, succeeding William Holland who retired in the third year of his 10-year term. Prior to his appointment, the 53-year-old Mautino served in the 76th District of the State House for 24 years and became a deputy majority leader in 2011.
Mautino's appointment has been much overshadowed by questions surrounding hundreds of thousands of dollars in campaign disbursements paid by Mautino's political committee since 1999. The accountability group "Edgar County Watchdogs" claims to have quantified $213,338.31 in campaign gas and vehicle repairs paid to Happy's Super Service Station in Spring Valley, which averages out to about $20,000 per year or $55 each day for the 10 year and nine month period.
Kay has said that he has seen documentation that may place the figure closer to $500,000. The Illinois State Board of Elections, in its own probe, is looking into questions that include about $30,000 in additional state travel reimbursements since 2005; $33,000 paid to Mautino's in-law's pizza restaurant since 1999; and $273,973 paid to a Spring Valley bank.
Mautino initially promised transparency. "No one wants to clear up the matter more quickly than I do," Mautino said in a Feb. 9 letter to State Representative Grant E. Wehrli (R-Naperville), which was a response to Wehrli's own Feb. 1 email. "Even prior to receiving your letter, I have been working to review and respond to media requests about my political committee's use and disclosure of campaign funds. I have been gathering, reviewing and organizing documents and am continuing to do so."
With a mounting number of calls for an investigation and a complaint filed last month by former Streator High School board member David Cooke, Mautino announced his retention of Hinshaw & Culbertson in a Feb. 25 letter to Wehrli. Kay said Mautino now refers all questions to Hinshaw & Culbertson, including the official letter from about a dozen state representatives seeking answers and other information.
Another critic has called for Mautino's resignation.
"We've all asked for Illinois Auditor General Frank Mautino to answer the troubling ethical and legal questions regarding his campaign fund expenditures," Adam Andrzejewski, founder and chairman of "For The Good of Illinois" said in a statement on the group's website. "I've called on Mautino to resign his position – an Illinois constitutional office with a ten-year term. Now, Mautino is using his powerful office to conceal public records – records vitally important to the investigation of his behavior. Frank Mautino is the next Illinois Constitutional Crisis."
Loudly and publicly calling for answers is all that can be done for now, Kay said. He referred to Mautino's longtime ties to fellow Democrat and Speaker of the Illinois House Michael J. Madigan (D-Chicago) and said official action, such as expulsion, by the state legislature may prove too difficult. "I just don't think anything like that is going to happen," Kay said.
Mautino's attorney did not return a request for comment before press time.