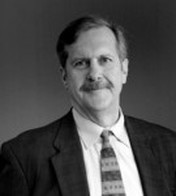 Halvachs
St. Clair County's Public Building Commission claims it is a "separate body politic" from St. Clair County and seeks dismissal in a woman's lawsuit alleging she was exposed to hazardous chemicals from cleaning products.
Amy Rittmeyer filed the lawsuit on Dec. 18 against Foley Chemical and Machine Company, Foley Janitor Service and the St. Clair County Public Building Commission.
According to the complaint, Rittmeyer was on duty at the St. Clair County Public Building Commission at 11 Lincoln Place in Belleville between Oct. 5 and 7. While there, she claims she was exposed to hazardous chemicals used in cleaning the facility. Foley Chemical allegedly conducted the cleaning.
She alleges the defendants did not provide warnings about the chemicals used or how hazardous they are. She also claims the defendants failed to determine if the chemicals were safe for human exposure.
As a result, Rittmeyer claims she sustained severe and permanent injuries to her lungs and respiratory tract, which allegedly required medical treatment.
The Public Building Commission filed a motion to dismiss on Jan. 7 through attorney Bernard Ysursa of Cook Ysursa Bartholomew Brauer & Shevlin in Belleville.
"The complaint is wholly deficient, in that it fails to identify the alleged 'hazardous materials' which allegedly caused injury to the plaintiff," the motion states.
The defendant argues that the Public Commission of St. Clair County is a "total separate body politic" from St. Clair County, but the complaint argues that it is a department.
Further, the defendant claims the Public Building Commission is not the owner of the property at issue.
The Public Building Commission also argues that Counts V, VI and VII are insufficient and fail to provide required details.
Foley Chemical answered the complaint on Jan. 22 through attorney Kenneth Bean of Sandberg Phoenix & von Gontard in St. Louis, denying the allegations against it and filing a counterclaim for setoff against Rittmeyer.
"Should the plaintiffs enter into a good faith release or covenant not to sue or not to enforce judgment with any person liable in tort arising out of the same injury, defendant has a right to reduce plaintiffs' recovery (setoff), if any, by the amount stated in such release or covenant, or by the amount actually paid, whichever is greater," the motion states.
Foley Chemical also asserted 12 affirmative defenses against the plaintiff. It argues that any alleged injuries were the result of conduct by a party other than Foley Chemical.
The defendant also argues that Rittmeyer's claim for punitive damages is barred because Foley Chemical did not commit a malicious, oppressive or reckless act.
"Furthermore, plaintiff has not alleged any conduct in which this defendant supposedly engaged that rises to the level that supports a punitive damage award," the answer states.
Circuit Judge Andrew Gleeson scheduled a status conference for March 14 at 9 a.m.
Rittmeyer seeks a judgment in excess of $50,000 from all three defendants, plus court costs and attorney's fees.
The plaintiff is represented by Kenneth Halvachs and Ronald Abernathy of Halvachs & Abernathy LLC in Belleville.
St. Clair County Circuit Court case number 15-L-709