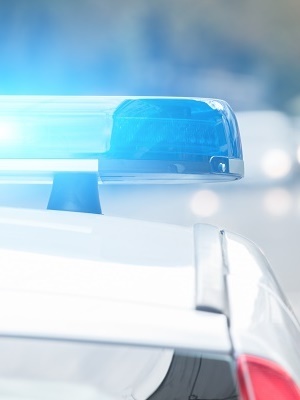 BENTON—An Illinois woman is suing over alleged sexual harassment by the former East St. Louis assistant police chief.
Terryana Richardson filed the suit on Jan. 20 in U.S. District Court of the Southern District of Illinois against Ronald Ike, individually, and the City of East St. Louis.
In January 2015, the plaintiff filed complaints against the defendants with the Illinois Department of Human Rights alleging sexual discrimination and sexual harassment. On Oct. 23, she received notices of substantial evidence and right to sue letters from the Illinois Department of Human Rights.
The plaintiff claims she has worked for the city since she was 17. On Aug. 25, 2014, she was transferred to the East St. Louis Police Department to work as an intern. She began working there the next day. A few hours into her first day, Ike, who was then the assistant police chief for the city, requested that the plaintiff be allowed to work for him.
As soon as Richardson got into the defendant's office, the suit alleges, the defendant began discussing issues of a sexual nature with the plaintiff. At one point he left the office, and when he came back he said he had expected to find her naked when he returned, the suit says.
Another alleged incident on that same day involved the defendant rubbing his genitals against her arm and sitting on the edge of her desk, blocking her access to the door. She feared an imminent sexual attack, the suit says. After lunch, she confirmed with her supervisor that she would have to work with the defendant in the afternoon, at which point she fled to her mother's home.
Ultimately the plaintiff was reassigned to another worksite.
Subsequent to several meetings, the plaintiff discovered that many rumors about her allegedly had been spread, among them that she had loose morals and that she was only interested in the defendant's money. She also heard that she would be hurt if she pursued her claims against Ike, the suit alleges.
Richardson filed a complaint on Oct. 5. Shortly thereafter, the suit alleges, two masked men kicked down the door of her parents' home and shot a shotgun into the ceiling of the home.
The city is included in the suit because it allegedly has a practice of discovering but failing to remedy ongoing sexual misconduct involving its employees, the suit states.
In addition to a jury trial, the plaintiff seeks a judgment in her favor against the defendants, compensatory damages and attorney fees. She also is asking for punitive damages against Ike in his individual capacity, pre- and post-judgment interest, and other relief as may be just and proper.
She is represented by Thomas E. Kennedy III of the Law Offices of Thomas E. Kennedy III LC of St. Louis.
U.S. District Court of the Southern District of Illinois case number 16-cv-00065