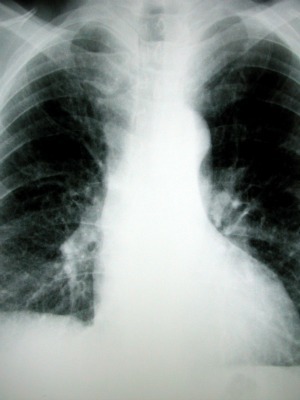 BELLEVILLE – An Illinois couple is suing nearly 70 companies and Metropolitan Life, alleging the husband developed asbestosis, a lung cancer, after working around asbestos.
Lee Sturdivant and Betty Sturdivant filed a lawsuit Oct. 29 in St. Clair County Circuit Court against Borg-Warner Morse LLC, Cooper Crouse-Hinds LLC, Dow Chemical Company, Honeywell International Inc. and Sherwin-Williams Company, among more than 60 other listed defendants as well as Metropolitan Life Insurance Company.
According to the complaint, Lee Sturdivant served in the U.S. Army from 1971 to 1976, and was employed at various locations in various occupations until 1984. The suit says during his employment he was exposed to, inhaled, ingested or absorbed large amounts of asbestos fibers.
On March 28, 2013, the plaintiff became aware he had developed lung cancer as a result of years of exposure to asbestos, the suit states.
Betty Sturdivant alleges lack of consortium resulting from her husband's illness.
Lee and Betty Sturdivant each seek more than $50,000 from each defendant for a number of counts, including negligence.
The count against Metropolitan Life alleges conspiracy. The suit says Met Life conspired to discredit and terminate the studies and experiments of scientists who were developing data about the dangers of asbestos. The suit further alleges Metropolitan actively suppressed publication of articles about asbestosis in Asbestos Magazine, a source of information to the public and to users of asbestos products, including the plaintiff.
The plaintiffs are represented by attorneys Randy L. Gori and Barry Julian of Gori, Julian & Associates PC in Edwardsville.
St. Clair County Circuit Court case number 15-L-618