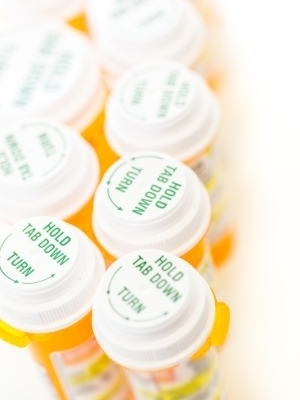 Gateway Foundation seeks to dismiss a man's lawsuit alleging he was prescribed a drug that left him impotent.
Charles Hamilton filed his lawsuit on July 15 against Gateway Foundation Inc., Dr. Hetal Amin and Teva Pharmaceuticals USA Inc.
According to the complaint, Hamilton claims he developed priapism in July 2013, which is a penile erection that is not caused by excessive blood flow or sexual stimulation and can cause serious injury to male genital organs.
Hamilton alleges priapism is a known side effect of Trazadone, a drug he claims Amin prescribed to him in the summer of 2012.
He also claims Amin did not follow up with him about his medical condition or the effects of Trazadone. But Hamilton alleges he continued refilling the prescriptions, violating the standard of care by not re-evaluating him while he was taking Trazadone to see whether signs or symptoms of priapism had developed, the suit states.
Hamilton alleges he suffered injuries requiring an operation and placement of a pump, leaving him effectively impotent.
Gateway Foundation filed a motion to dismiss the case on Sept. 15 through attorneys Jennifer Stuart and Moses Suarez of Chicago, claiming the complaint is legally insufficient. It argues that the only claim against the defendant is "that Gateway is vicariously liable for the allegedly negligent actions of defendant Dr. Amin, under a theory of actual or apparent agency."
Gateway adds that the complaint fails to allege elements of actual agency, including allegations that it controlled Amin's conduct.
Hamilton seeks more than $50,000 from each defendant, plus costs of the suit.
On Oct. 21, Associate Judge Randall Kelley entered an order setting a hearing in 90 days.
The plaintiff is represented by Ronald Roth of Roth Law Offices LLC in Granite City.
St. Clair County Circuit Court case number 15-L-399