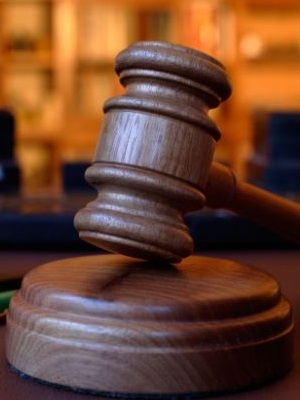 The Illinois Supreme Court on Friday placed Chicago-area attorney Paul Weiss on interim suspension over sexual misconduct findings that spanned a decade and involved seven women.
A review board of the Attorney Registration and Disciplinary Commission on July 23 recommended Weiss be suspended for 30 months and until further order in a case originally brought against him by the commission in December 2008. The ARDC later amended its complaint to include additional charges involving more alleged victims.
It is up to the Supreme Court to make a final determination on Weiss's license.
ARDC spokesman Jim Grogan said that following release of the review board's report, Weiss asked the Supreme Court for more time to file exceptions to the findings. The court has given him until Sept. 10 to do so, Grogan said.
After Weiss moved to file exceptions, ARDC administrator Jerome Larkin responded Aug. 27 by renewing his call for disbarment in a petition for leave to file exceptions.
The review board panel was split 2-1, with the dissent calling for disbarment. The majority decision had actually stiffened a ruling from a hearing board that would have simply suspended Weiss for 30 months on six findings of sexual misconduct.
The review board's proposed sanction means that Weiss's suspension would last at least 30 months, and would require a further order for reinstatement.
Dissenting review board member Richard Green wrote, "Nothing in the record shows that he will not continue with the misconduct. Clearly this behavior leads the profession into disrepute."
Review board members Charles Pinkston and Jill Landsberg wrote, "Unless Respondent comes to grips with his problems and takes affirmative steps to understand and resolve them he is a very bad risk."
Weiss showed the review board no remorse, claiming they couldn't find that he committed crimes in the absence of any criminal conviction.
Pinkston and Landsberg quoted an Illinois Supreme Court decision that, "It is not the conviction of a crime which justifies discipline, but the commission of the act."
They quoted from the decision that even formal acquittal of a criminal charge does not automatically bar a disciplinary proceeding.
They quoted another decision that, "The primary purpose of a disciplinary proceeding is to protect the public from unqualified or unethical practitioners."
They also quoted from the decision that disciplinary proceedings are neither civil nor criminal, and are governed solely by Supreme Court rules and decisions.
"And finally, it is difficult to imagine that the drafters of the rules did not understand the difference between the words 'conviction' and 'act' and that they really meant 'conviction' when they used the word 'act,'" they wrote.
"We decline to use our imagination in that regard."
Though they classified Weiss as a bad risk, they softened the blow by writing that, "the bulk of his misconduct occurred quite some time ago."
They also credited him with "good work in the field of class action law."
"For these reasons we think disbarment is not appropriate," they wrote.
In 1998, Weiss and former law firm leader Tom Lakin of Wood River agreed to pursue class actions together in Madison County.
The combination of Weiss's experience and Lakin's prestige pushed them ahead of other local lawyers who had rushed into the class action field.
Weiss filed hundreds of class complaints with Tom Lakin's son, Brad Lakin.
They often filed them in batches, alleging the same act of misconduct against multiple defendants.
The partnership collapsed after federal prosecutors charged Tom Lakin with drug crimes, and a dispute broke out over fees from successful suits.
Weiss sued the Lakins in Cook County, the Lakins sued Weiss in Madison County, and they eventually resolved their disputes.