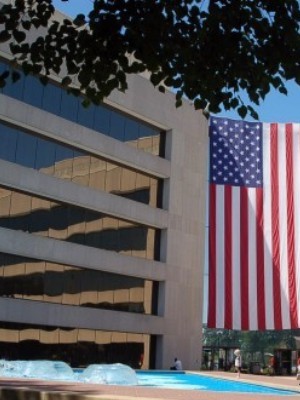 A St. Clair County couple filed a lawsuit against a property management corporation regarding a 2013 kitchen fire that may have rendered their property in Belleville temporarily uninhabitable.
James Egner and Barbara Egner filed suit June 30 in St. Clair County Circuit Court against Belleville Property Maintenance Inc. alleging negligence in a service job that went awry at their residence.
According to the filing, the Egners own residential rental property at 15 S. 14th St. in Belleville that is maintained and serviced by Belleville Property Maintenance.
Court documents indicate that when Bob Johnston, an employee of the defendant, performed maintenance services in the course and scope of his employment by the defendant, at the Egners' property on or about May 30, 2013, he left behind a plastic bag containing trash and/or debris including flammable substances on the kitchen floor of the property. The suit states that the bag caught fire, causing smoke, soot, and fire damage.
The couple alleges that they have lost rental income from the third party who sublets their property. Seeking judgment in their favor for damages in excess of $50,000 plus attorney's fees and costs, they are represented by Michael Garavalia of Flynn, Guymon & Garavalia in Belleville.
St. Clair County Circuit Court case number 15-L-378.