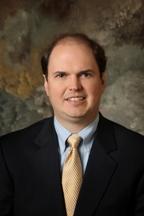 Another asbestos lawsuit has been added to St. Clair County's asbestos docket.

Lisa Michelle Lippold filed an asbestos lawsuit Nov. 1 in St. Clair County Circuit Court on behalf of her recently deceased husband, Thomas W. Lippold, against 50 defendant corporations. Lisa Lippold does not specify where she resides.

She is represented by Randy L. Gori and Barry Julian of Gori, Julian and Associates in Edwardsville.

In her complaint, Lisa Lippold alleges the defendant companies caused her husband to develop lung cancer after his exposure to asbestos-containing products throughout his career.

Thomas Lippold worked as a welder and car man at Railcar Nebraska from 1948 until 1996, as an audio and technical engineer at Grand Country 76 Music Hall from 1997 until 1999, as an audio and technical engineer at Pierce Arrow Theatre from 2000 until 2009 and as a welder at Chatsworth Products in 2012, according to the complaint.

The defendants should have known of the harmful effects of asbestos, but failed to exercise reasonable care and caution for the plaintiff's safety, the suit states.

As a result of his asbestos-related diseases, Thomas Lippold died on Nov. 15, 2012. Before his death, he became disabled and disfigured, incurred medical costs and suffered great physical pain and mental anguish, the complaint says. In addition, he was prevented from pursuing his normal course of employment and, as a result, lost large sums of money that would have accrued to him, the plaintiff claims.

In her 11-count complaint, Lisa Lippold is seeking a judgment of more than $150,000, economic damages of more than $200,000, compensatory damages of more than $150,000, punitive and exemplary damages of more than $50,000 and other relief the court deems just.

St. Clair County Circuit Court case numbers: 13-L-558.