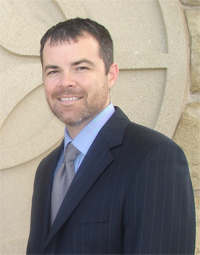 A man is being sued after allegedly falling asleep while driving and crashing into another car in East Alton.
Bradley Beckham filed a lawsuit against Johnny Hash Oct. 28 in Madison County Circuit Court.
Beckham says he was driving a Chevrolet Express cargo van west on West MacArthur Drive on Sept. 4. He claims he was stopped at the intersection of Franklin Avenue waiting to make a left turn when a Ford Mustang being driven by Hash crossed into his lane and crashed into the front driver's side of his van.
Hash, who allegedly told a police officer on the scene that he fell asleep at the wheel, was cited for speeding and improper lane usage.
Beckham accuses Hash of negligence and asks for more than $50,000 in damages for medical expenses and court costs.
Attorney Michael P. Glisson of Alton represents Beckham.
Madison County Circuit Court Case No. 13-L-1812