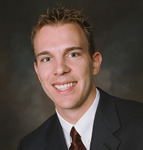 An Illinois man has joined three other out-of-state plaintiffs in a Madison County lawsuit against the makers of a crossbow claiming the weapon injured their thumbs.
Robert E. Long of Pontiac, Ill., Joseph Ciechanowski of Tennessee, David A Dougherty of New Jersey and Don E. Buonamici of Ohio filed the lawsuit Oct. 30 against Barnett Outdoors LLC, Rural King Holding Co., Cabela's Inc. and Dunham's Athleisure Corporation.
All four men say they were hurt firing a Barnett crossbow when the bow string hit their left thumbs and either broke the bone, ripped off the thumb nail or both. Barnett knew of the product's defect, according to the suit and, because of previous notice of other injuries, was aware that the crossbow user's fingers or thumb could be injured if placed in the path of the bowstring.

The hunters claim the company didn't change the design, did not offer safety features or provide enough warning in the crossbow's manual to help a user avoid the injuries.
Long says he bought a Barnett Ghost 400 crossbow from Cabela's website in November 2012 and was hurt in the same month.
Ciechanowski says he was hurt when he used a friend's Barnett Quad 400 crossbow in Michigan in November 2012. Dougherty says he injured his thumb in November 2012 while using a Barnett Quad 400 crossbow in New Jersey. Buonamici says he bought a Barnett Jackal crossbow from a Rural King Store on Aug. 1 and was hurt using the weapon four days later in Ohio. All plaintiffs claim the crossbow they were using was unaltered.
The lawsuit accuses Barnett of knowingly manufacturing and selling a defective product, consumer fraud, negligence and breach of implied warranty. Rural King, Cabela's and Dunham's are accused of selling a product they knew to be defective, consumer fraud and breach of implied warranty.
The group of men ask for a judgment of more than $450,000 in damages for medical expenses, loss of income and court costs. They also seek a recall of the Barnett crossbows, a cease and desist order against selling the crossbows and ask that the company be ordered to issue a warning to its customers about the dangers of their use.
Attorney Jason D. Johnson of HeplerBroom in Edwardsville represents the plaintiffs. They request a jury trial.
Madison County Circuit Court Case No. 13-L-1817