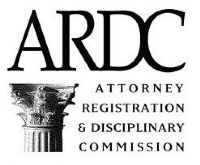 The Illinois Attorney Registration and Disciplinary Commission (ARDC) has suspended Granite City attorney Alexander Marion Wilson from the practice of law effective Oct. 16.

Wilson, who was first licensed to practice law in 1990, will be suspended for five months. His suspension will end on March 16, 2014, unless the Supreme Court chooses to modify the suspension, according to the ARDC.

The ARDC filed a complaint in December 2012 after Wilson allegedly made false bankruptcy filings in five separate cases, violating five Chapter 13 bankruptcy proceedings.

Wilson is accused by the ARDC of engaging in misconduct when he allegedly failed to follow a signature procedure outlined in the Federal Rules of Bankruptcy Procedure.

His clients Michael and Christina Heath, Gary Marsala, Jr., Shawne P. Silas-Wise, Joseph Long and Nathaniel Chambers alleged Wilson forged their electronic and written signatures on a total of 32 pleadings seeking Chapter 13 relief on pleadings and declarations without their consent.

"In fact, the clients had not signed printed copies, and in most cases, had not reviewed the pleadings or authorized him to affix their signatures," the ARDC claims. "At least one of the pleadings was not factually accurate."

According to the ARDC, Wilson knew the signed documents were false, in violations of the Illinois Rules of Professional Conduct.

According to a petition to impose discipline filed by ARDC Administrator Jerome Larkin, Wilson admitted to the actions and expressed remorse saying his actions were a "misguided attempt to save time and effort."

Case number 12-PR-157.