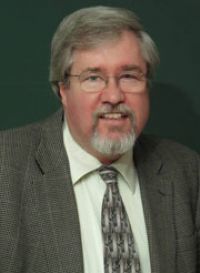 A recently deceased man has caused a fiasco after he forged a signature on a document that purportedly conveyed his sister's interest in a piece of property to him, according to recently filed court documents.

Jane Childerson filed a lawsuit April 30 in Madison County Circuit Court against Phyllis Langenhorst, Donald R. Johannes, George Marron, Johannes and Marron, the Estate of Kenneth R. Childerson and the unknown owners of the contested piece of land.

In her complaint, Jane Childerson alleges she and her brother became co-owners of a Bond County piece of property, not including the mineral rights on the property, when two people named Edward R. and Irene O. Wegmann transferred it to them.

Without Jane Childerson's knowledge, her brother, Kenneth Childerson, forged her signature on a quit claim deed, which conveyed Jane Chidlerson's interest in the property to him, according to the complaint. Langenhorst, who was working for Johannes and Marron, notarized the signature, the suit states.

It was not until recently, after her brother's death, that Jane Childerson learned of his actions, the complaint says.

She seeks actual damages from Langenhorst, who she claims breached her legal duty by failing to ensure that the signature she was endorsing was valid, and from Johannes and Marron, who failed to properly supervise Langenhorst, according to the complaint.

She also wants the court to declare the quit claim deed void and to restore her interest in the property. In addition, she seeks compensatory and punitive damages and other relief the court deems just.

Roy C. Dripps of Armbruster, Dripps, Winterscheidt and Blotevogel in Alton will be representing her.

Madison County Circuit Court case number: 13-L-677.