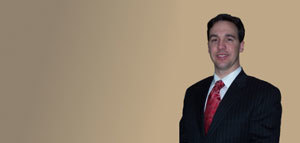 A woman claims she sustained severe and permanent injuries after a driver struck her vehicle at an intersection.

Carie Lamke filed a lawsuit April 5 in Madison County Circuit Court against Winifred Bensman.

In her complaint, Lamke claims she drove east on 20th Street near its intersection with Belle Street in Alton on June 20, 2011, when Bensman, who was driving north on the same road, collided with Lamke's vehicle.

Because of the collision, Lamke was prevented from attending to her usual duties, suffered great pain and anguish and incurred medical costs, the suit states.

Lamke blames Bensman for causing the collision, saying he negligently failed to keep a proper lookout for her vehicle, failed to keep the vehicle under proper control, failed to see Lamke, failed to yield or stop when approaching an intersection and failed to decrease his speed when approaching the intersection, among other negligent actions.

Lamke seeks a judgment of more than $50,000, plus costs.

Christopher M. Donohoo of The Donohoo Law Firm in East Alton will be representing her.

Madison County Circuit Court case number: 13-L-551.