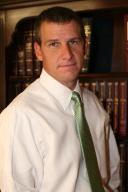 Five Madison County associate judges have not been retained, according to lawyers who practice at the courthouse.

They are Duane Bailey, Ben Beyers, Donald Flack, David Grounds and Elizabeth Levy, judges who received the lowest ratings in a judicial evaluation poll conducted recently by the Illinois State Bar Association.

Associate judges are appointed to their positions through a vote by the circuit's elected judges. In the Third Judicial Circuit, which includes Madison County, there are nine elected circuit judges.

Read later for updates to this story.