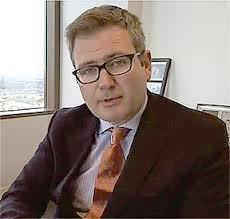 A California man is suing a number of pharmaceutical manufacturers in St. Clair County over the drug Xarelto.

Kenneth Niemeier filed a lawsuit March 31 in St. Clair County Circuit Court against Janssen Research & Development, formerly known as Johnson and Johnson Pharmaceutical Research and Development; Janssen Ortho; Janssen Pharmaceuticals Inc., formerly known as Janssen Pharmaceutica Inc.; Bayer Healthcare Pharmaceuticals Inc.; Bayer Pharma AG ofGermany; Bayer Corporation; Bayer Healthcare; and Bayer Healthcare AG and Bayer AG of Germany, alleging product liability.

According to the complaint, the defendants manufactured, marketed and distributed Xarelto as a product intended to reduce the risk of stroke and embolism in certain patients but study results have raised questions about dosage and pointed out that in the case of adverse side effects, there is no antidote to reverse the drug's effects. Niemeier maintains the defendants overstated the efficacy of the drug, misleading consumers.

Niemeier alleges the defendants failed to: fully research Xarelto's safety or provide adequate instructions, disclosures, and warnings, and knowingly concealed its defects from the public. He says he suffered health consequences including physical pain, mental anguish, diminished enjoyment of life, loss of earnings and medical expenses.

The plaintiff claims product liability, intentional and negligent infliction of emotional distress, common law fraud, negligent and fraudulent misrepresentation and breach of warranty.

Janssen spokesperson Kristina Chang issued a statement regarding Xarelto.

"Xarelto is an important anticoagulant used to treat and reduce the risk of life-threatening blood clots," Chang stated.

"After more than three years on the U.S. market, and more than 2 million patients prescribed in the U.S. to date, the benefit-risk profile of Xarelto remains favorable and consistent with the clinical trials. All anticoagulants, or blood thinners, carry the risk of bleeding, and the prescribing information for Xarelto has always warned of these risks. Blood thinners are important and potentially life-saving medicines that should be taken by patients as prescribed by a doctor and should not be discontinued without a discussion with a doctor. We will continue to defend against the claims raised in the litigation."

Niemeier seeks damages in excess of $50,000, plus attorney fees and costs. He is represented by attorneys John Driscoll and Christopher Quinn of The Driscoll Firm in St. Louis.