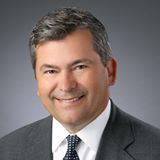 A nine-year-old lawsuit claiming Huck's convenience stores unfairly and deceptively schemed to get customers to buy "light" cigarettes continues to hang on in Madison County Circuit Court.

Attorney Donald Flack, who is now a Madison County associate judge, filed the case in 2005 on behalf of Michael Kelly of Florida. Kelly claims his father, Everett Kelly of Granite City, died from lung cancer in 2003, after smoking 20-30 Marlboro Lights cigarettes for nearly 30 years.

Kelly and his mother are seeking damages in their 15-count suit under the Illinois Consumer Fraud Act (ICFA), and they claim wrongful death, negligence and family expense.

Flack, who worked for Korein Tillery, was lead counsel in the case until the day before he was sworn in as associate judge on May 25, 2012, when Flack Law Office moved for withdrawal.

At the same time, Swansea personal injury attorney Judy Cates also was co-counsel in the case. She too filed a motion to withdraw as counsel on Nov. 23, 2012, after being elected to the Fifth District Appellate Court. Cates's former partner Ryan Mahoney substituted her.

In addition, attorney Stephen Tillery entered his appearance on June 8, 2012.

Case management conferences have been scheduled and continued through the years.

The case is currently assigned to Circuit Judge William Mudge who on May 21 continued it to Aug. 20.

In March, Mudge wrote that pursuant to Supreme Court Rule 218 he was ordering parties to appear on a number of matters including the possibility of settlement and the advisability of holding subsequent case management conferences.

"The court notes the age of this file and its inactivity since its assignment to the undersigned," Mudge wrote on March 12. "In lieu of the above, the plaintiff shall show cause why this matter should not be dismissed for want of prosecution."

If and when a case management conference does take place in Mudge's court, Tillery may bolster his position for Kelly based on a recent victory at the Fifth District Appellate Court.

Justices in late April reinstated a $10.1 billion Madison County bench verdict in a class action lawsuit against Philip Morris USA that alleges the company misled consumers about "light" and "low tar" cigarettes.

The class action lawsuit, which was filed in 2000 by Tillery, alleged Philip Morris deceptively marketed light cigarettes. The lawsuit was the nation's first to accuse a tobacco company of consumer fraud, and the original verdict awarded Tillery's team almost $2 billion in fees.

The Kelly lawsuit against Huck's parent company, Martin & Bailey, also names Philip Morris USA as defendant.

The case was one of seven similar lawsuits Flack filed on behalf of persons suffering from lung cancer after prolonged light cigarette usage on the same day in February 2005.

The suits allege that Huck's placed cigarettes into the stream of commerce, and "engaged in misrepresentations, unlawful schemes and conduct that induced the plaintiffs' to purchase cigarettes through unfair and deceptive acts."

Huck's is accused of representing that Marlboro and Salem Lights cigarettes are "lights," which implies that they are lower in tar and nicotine. It is also alleged that each milligram of tar from Marlboro and Salem Lights actually increases the mutagenicity of the tar delivered to the consumer and increases the levels of most harmful toxins.

Larry Hepler of HeplerBroom in Edwardsville represents Martin & Bailey and George Lombardi and others from Winston and Strawn in Chicago represent Philip Morris.

Two of the cases originally filed by Flack were dismissed without prejudice in 2006. Others were dismissed voluntarily in 2006 and 2007.

Madison County case number 05-L-123.