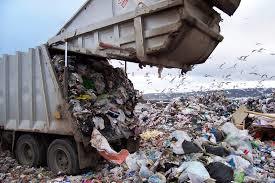 The city of Alton has illegally charged its business owners a refuse fee for trash collection, even though the businesses were required to arrange and pay for their own garbage pick-up, according to recently filed court documents.

Christopher Durr filed a lawsuit Dec. 2 in Madison County Circuit Court against the city of Alton.

In his complaint, Durr claims a refuse fee was included on his water bill from Jan. 1, 2007, through Dec. 31, 2012.

Durr argues that the fee is unlawful because he and other Alton business owners agreed to hire a trash company to collect their garbage. Because the city did not provide the service to business owners, the owners should not be required to pay for it, according to the complaint.

Durr is asking that the city reimburse him for all the refuse fees it collected, plus costs and other relief the court deems just.

G. Edward Moorman will be representing him.

Madison County Circuit Court case number: 13-L-2017.