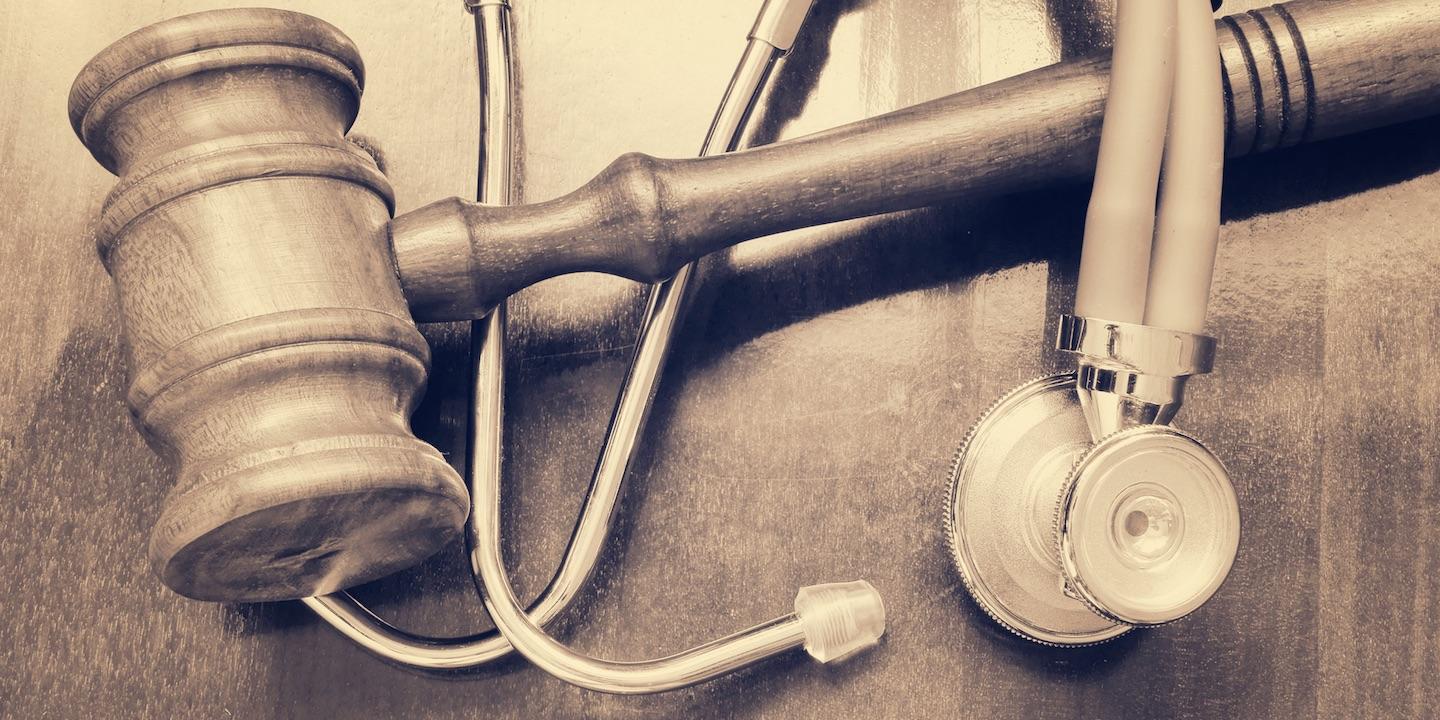 BELLEVILLE — An overdose patient claims she was injured in a fall while staying at Memorial Hospital despite the Belleville hospital knowing she was at risk for falling.
In her six-page lawsuit filed June 3 in St. Clair County Circuit Court, plaintiff Jodi Wongler accuses Protestant Memorial Medical Center of being vicariously liable for injuries she allegedly suffered when she fell as a patient at the hospital in late spring 2017.
Protestant Memorial Medical Center, which does business as the nonprofit Memorial Hospital in Belleville, did not respond to the Madison County Record's requests for comment.

| MorgueFile - Penywise
Wongler's allegations stem from her admission to Memorial Hospital on June 5, 2017 following "a sudden onset of overdose earlier at home," Wongler's lawsuit states.
Wongler allegedly had a history of mental and physical conditions that Memorial Hospital knew about that required close observation.
Following her admission to the hospital, Wongler was placed on "1:1 observation with a sitter" and was a patient at risk for falls and seizures, the suit states.
The day after her admission, Wongler allegedly used the bathroom without supervision and was found lying face down on the floor.
"At all times relevant to this complaint, it was the duty of the defendant, Memorial Hospital, by and through its agents, servants and/or employees, including but not limited to its nursing staff and other healthcare providers, to exercise reasonable care in the examination, diagnosis, monitoring and care and treatment of Jodie Wongler," the lawsuit states.
The hospital and its staff breached those duties "and was guilty of one, some or all" of a 17-point list of "negligent acts and/or omissions" and "deviated from the acceptable standard of care," it continues.
As a result, Wongler claims she "suffered permanent injuries to various body parts, including but not limited to her right shoulder, right elbow, right arm, right hand, head as well as incurring seizures and emotional trauma," her lawsuit states.
Wongler since has incurred "substantial medical bills," expects more medical expenses in future and also has suffered - and will suffer - "great pain and mental anguish" as a result of her injuries, the lawsuit said.
Wongler is asking the court for a judgment against the hospital and a sum of more than $50,000 plus the costs of her suit.
She is represented by Belleville attorney Daniel C. Katzman.
St. Clair County Circuit Court case number 19-L-415