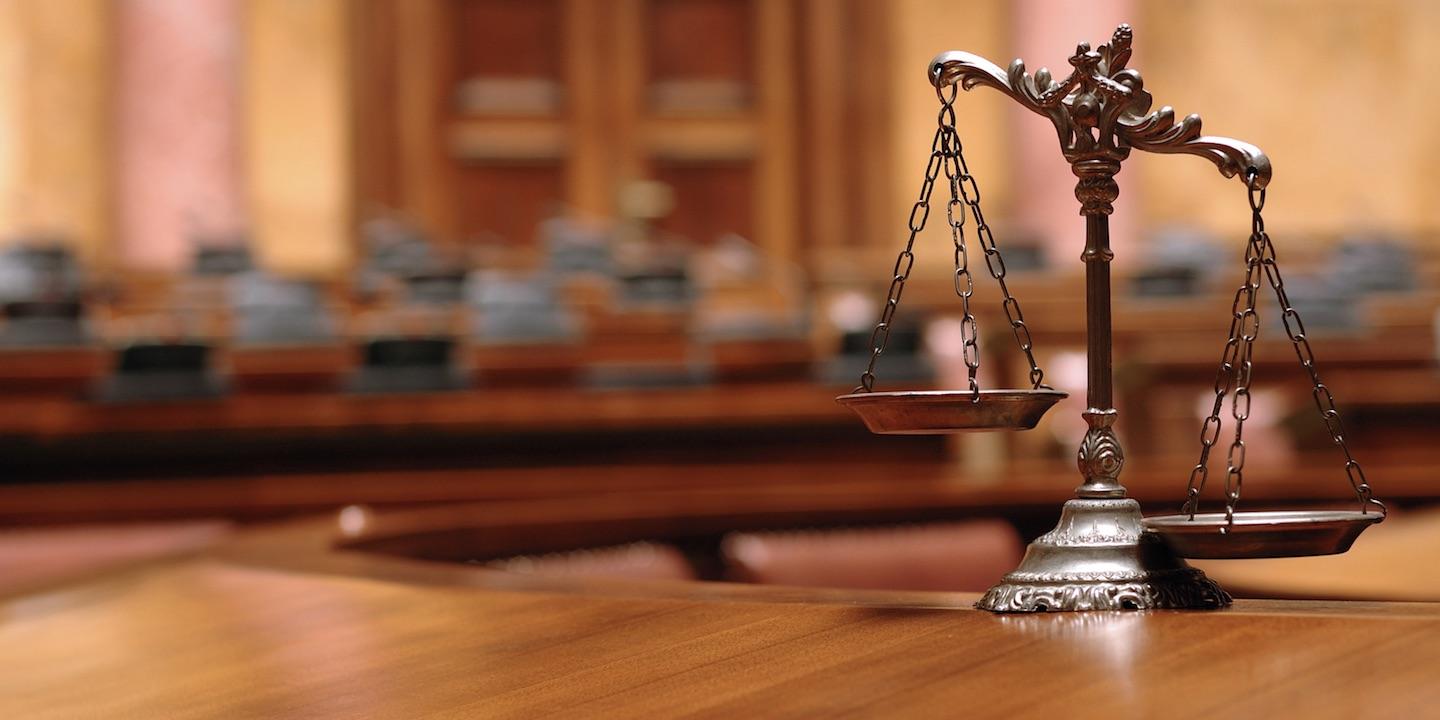 Madison County jurors reached a defense verdict in favor of a homeowner in a woman's suit alleging she was injured when she slipped and fell on a rug.
Jurors deliberated just 15 minutes before returning the verdict in favor of defendant Earl Modesto on Oct. 10. The trial began Oct. 9 in Madison County Circuit Judge William Mudge's courtroom.
Modesto was represented at trial by Dayna Johnson and Donald K. Schoemaker of Greensfelder Hemker & Gale PC in Belleville.

Wendler
Plaintiff Debra Agee was represented by Brian Wendler, Angie Zinzilieta and Paul E. H. Rademacher of Wendler Law PC in Edwardsville.
Before the trial began, Mudge ruled on several motions in limine.
Mudge denied Modesto's request to prevent Agee form presenting evidence contrary to her judicial admission that on the night of the incident she told Lifestar Ambulance Service Inc. personnel that she had lived at the residence two weeks, it was dark and she missed the steps.
He also denied a motion to prevent Agee from presenting any evidence contrary to the judicial admission she made to Dr. David Risenberger at OSF St. Anthony's Health Center that "she had only been in the residence two weeks, the area was dark, she thought she was turning into a room when she stepped into a stairwell and she fell the full extent of the stairs to the floor."
She also allegedly told a Madison County Sheriff's Deputy that she had turned too much and fell down the stairs.
"A judicial admission is conclusive upon the party making it," the motion stated. "It may not be controverted at trial or on appeal. Judicial admissions withdraw a fact from contention."
Mudge also denied the defendant's motion to prevent the plaintiff from presenting evidence contrary to the fact that Agee "first made a statement that she fell down the stairs because she slipped on a rug in February 2017," which is when the complaint was filed.
Counsel for Modesto also sought to bar evidence regarding the defendant's character. Mudge reserved a ruling.
The defendant sought to bar portions of his testimony that discussed his dislike when the plaintiff wore Victoria's Secret underwear or open-toed shoes and his dislike of the plaintiff's "untrained" dogs.
"In a civil case, reputation or character of a party is not an issue," the motion stated. "Character evidence is only admissible when character or reputation are in issue. Defendant's character is irrelevant to any issue to be determined in the trial of this matter."
Mudge denied Agee's request to bar any mention that the defendant is a veteran and previously worked as a police officer and DCFS officer.
"Defendant's past occupants and status as a veteran is irrelevant to the case at bar," the motion stated. "However, such would be highly prejudicial as such would likely inflame the jurors' emotions."
Mudge also denied Agee's motion seeking to prevent the defendant's counsel from leading "his/her own clients when the attorney questions him whether on cross-examination or otherwise."
Mudge noted that he would instead rule upon timely objections during trial.
Unless the plaintiff opens the door, Mudge granted the plaintiff's request preventing any reference or mention that she is or was restricted from driving or that she drove to her deposition while restricted from driving
In another motion, the plaintiff had sought to prevent the defendant from implying that "personal injury cases are lotteries or sweepstakes in which plaintiff is seeking something for little or nothing, or plaintiff will be asking for more money than plaintiff expects to be awarded."
Agee filed her two-count complaint on Feb. 14, 2017.
In her complaint, Agee alleged she was at the defendant's property on Dec. 6, 2016, when she allegedly slipped and fell in the hallway and stairway area when a rug or runner moved underneath her feet. She alleged the rug or runner had no traction device to keep it from moving.
The defendant's motion in limine stated that he and the plaintiff were in a romantic relationship prior to the incident and maintained a relationship afterwards.
In her complaint, Agee claimed it was reasonably foreseeable to the defendant that people would be traveling in the area where the rug or runner was located.
She alleged Modesto failed to provide a reasonably safe walkway surface in the hallway and stairway areas, failed to provide adequate lighting in the hallway and stairway areas and failed to warn of dangerous conditions.
As a result, Agee alleged she sustained severe and permanent injuries to her left elbow, collarbone, right wrist, face and related areas.
Modesto denied liability in his answer to the complaint, arguing that the plaintiff had a responsibility to watch out for her own safety.
He also alleged Agee contributed to her own alleged injuries by "failing to exercise due care in watching where she was walking and failing to become aware of her surroundings."
Madison County Circuit Court case number 17-L-235