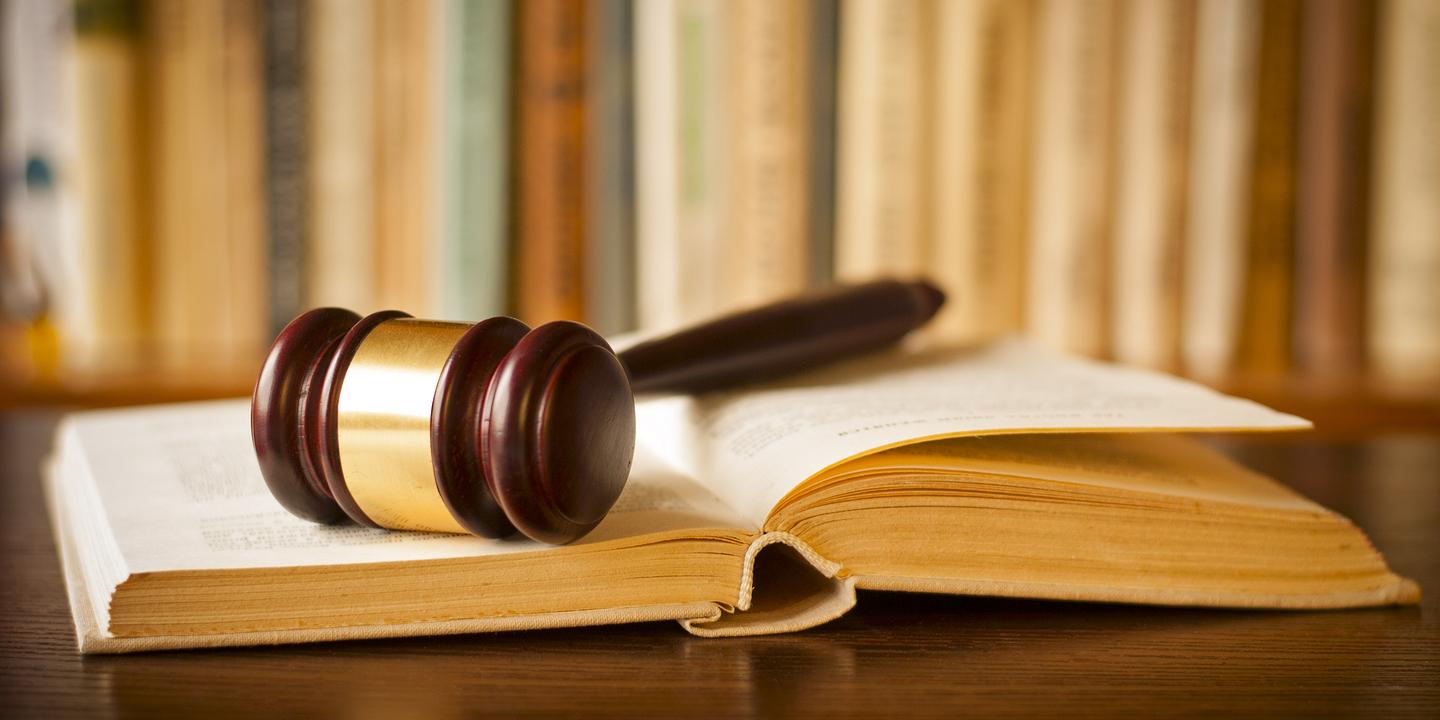 Republican judicial candidate Laninya Cason says she has been falsely accused of taking actions on the bench that led to the death of a child, and she faults her opponent for advancing his campaign by posting an article on social media that allegedly places her in a false light.
Cason said she is attempting to have the article describing events leading to the death of 6-year-old Elijah Campbell corrected, but with four weeks remaining before the election, she wants the facts of the matter to be clear to voters.
She states that it was not her but another St. Clair County judge who ordered Elijah be returned to his parents' custody in Saginaw, Mich. in 2013. There, he died at the hands of his father from blunt force trauma to his head and abdomen, and burns, on March 1, 2014.

Cason
"Material omissions were purposely made," Cason said in a statement about the March 3 story that appeared in a Belleville newspaper.
Her Democrat opponent, Associate Judge Christopher Kolker, has featured the article titled "Boy died after being returned to his mother despite warning," on his Facebook page since March 10, having stated along with a link to it: "This was a horrible tragedy. I cannot imagine why one would make a baby live with a murderer after being warned it would be unsafe."
Cason said that while Kolker may not have known all the facts of the case, he could have taken the time to learn the complete picture involving the child's custody.
However, much of the child's court record in St. Clair County is sealed because he was a minor.
A spokesperson for Kolker said he had nothing to do with the tragedy "and therefore does not have any comment."
Kolker and Cason seek to fill a resident circuit judge seat that had been occupied by Robert LeChien until his death in August 2017. St. Clair County voters will decide the outcome in next month's election.
Cason had served as an associate judge from 2003 until 2015. Kolker has served as an associate judge since 2013.
Elijah's death and the criminal case against his parents were extensively covered by Michigan Live/The Saginaw News. The paper reported that Campbell and the child's father Aki Dillard moved from Illinois to Saginaw in 2012 and lived with family members until they were able to move into their own home in August 2013.
"Elijah and his 7-year-old sister were released to Campbell and Aki Dillard in Michigan from the Illinois family court system in 2013," the paper reported.
Cason said that at the time Elijah was returned to the custody of his parents, she was working the traffic docket in East St. Louis, and was not the judge who signed the custody order.
She said that Kolker could have found that out. She also said she faults Chief Judge Andrew Gleeson who was critical of her in the newspaper article.
"To be falsely accused by judges of contributing to the death of a young child is disheartening, and the credibility of the judges involved in concocting such a desperate attempt to undermine my career is extremely suspect," she said in a statement.
St. Clair County Court background
Court records open for review indicate that one month after Elijah's birth in 2007, Campbell went to stay with Carrie Cross of Belleville, who had been a neighbor.
In January 2009, associate judge Stephen Rice granted Campbell's petition that asked Cross to be guardian.
A report of court appointed guardian ad litem Don Hoffman indicated Cross appeared to provide excellent care. His report also indicated that Campbell had personal problems and agreed to Cross's appointment.
But later, "She (Campbell) said she decided to petition for termination of guardianship because she is back on her feet," Hoffman wrote.
In a petition for custody in September 2009, Campbell wrote that she was "in a stable household and I also have my daughter Azaira and I would like to have my son."
In response, Hoffman wrote that he needed further information before making a recommendation.
When Cason took the case, she ruled at a hearing that Campbell could visit Elijah at Cross's home every day from 9 a.m. to 1 p.m.
At the next hearing, she gave Cross 30 days to transfer custody.
Cross objected, writing that she didn't think Campbell was making healthy choices. She wrote that Campbell's fiancé – Dillard – was a convicted murderer. (Dillard was not Elijah's biological father; he became his legal father after he and Campbell married).
Hoffman filed a second report recommending that Cross continue as guardian, identifying the fiancé as Dillard and attached his criminal history, which also included robbery.
Cason continued the guardianship, ruling that Campbell could pick Elijah up at 9 a.m. each Thursday and return him at 7 p.m. each Saturday.
In June 2010, Cason terminated the guardianship.
Cason, who currently works at the DCFS as supervisory regional counsel, said the case was a private guardianship matter in probate court. She said that as a parent, Campbell had "superior rights" over a guardian.
Several attempts to reach Cross for an interview were unsuccessful.
Michigan judge: 'Dillard - one of the worst'
Dillard pleaded guilty in December 2014 to second degree murder of Elijah.
The Michigan judge who sentenced him to between 100 and 150 years in prison said, "Right when I think I have seen it all, someone else comes along and surprises me with acts more horrible than I have seen before," The Saginaw News reported. "You, Mr. Dillard, are one of the worst. If we had capital punishment in this state, I would push you to the front of the line."
Campbell pleaded guilty to neglect and was sentenced in November 2014 to up to 10 years in prison.
Cason said she was suspicious of the timing of what she described was a "conjured up" article published about two weeks before the March 20 primary.
She hired an attorney, Michael Lawder of St. Louis, who stated in correspondence to the Belleville newspaper, that its March 3 article omitted facts about contacts with DCFS and about the child's further contact with a different judge.
Cason had served as an associate judge for 12 years. When she was first appointed to the bench in 2003, she was aligned with the Democratic Party, but after a falling out with party leaders, she switched teams to run as a Republican.