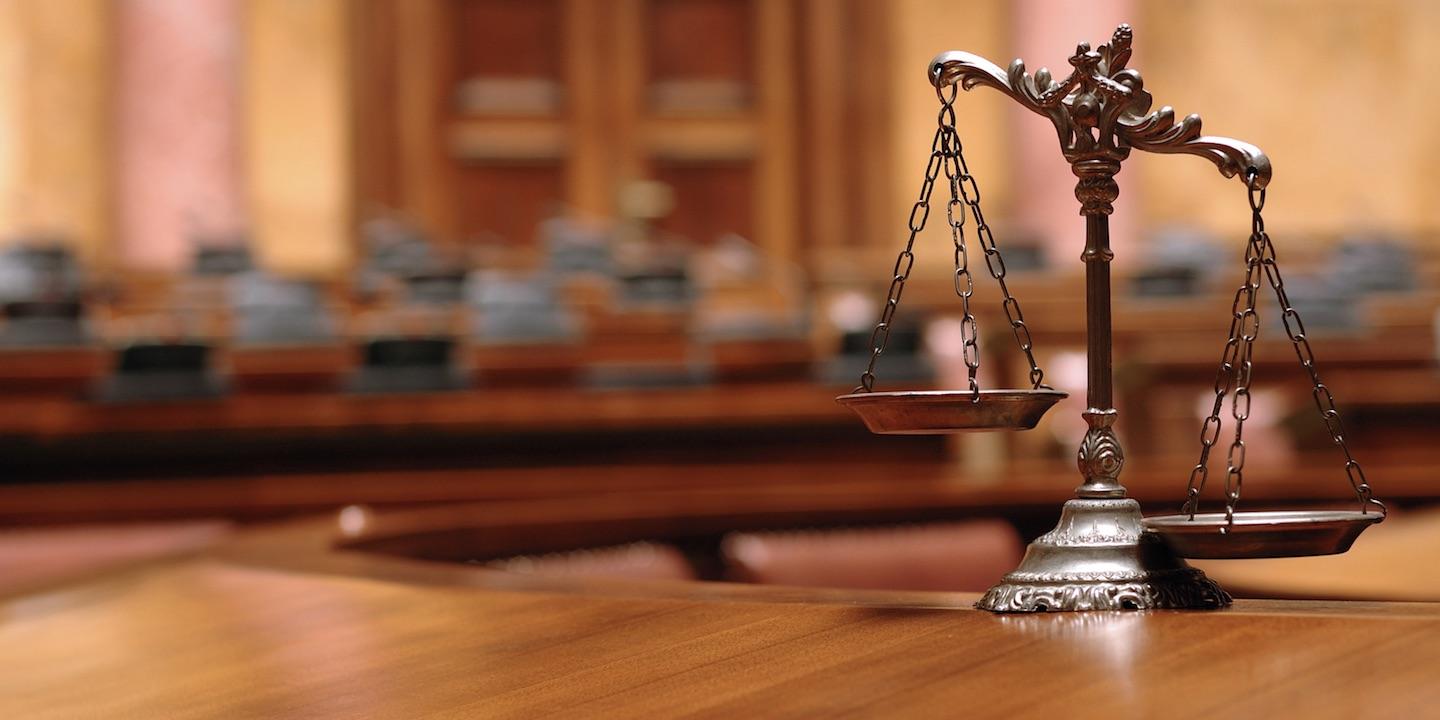 BELLEVILLE – St. Clair County jurors in recent civil trials rendered a big verdict for one plaintiff, tiny verdicts for two, and no verdict at all for one.
After one of the tiny verdicts, Associate Judge Julia Gomric declared a mistrial.
In the big verdict, jurors awarded $560,563.68 to Reona Pearson on an injury claim against the Pilot Travel Center on Illinois Route 15.
Pearson alleged that when she entered a washroom stall, an industrial size roll of paper towels fell from the stall's door ledge and struck her head.
Associate Judge Christopher Kolker brought the case to jurors, who found in favor of Pearson on July 25.
They awarded $227,440.78 for past medical expenses and $180,000 for future medical expenses.
They awarded $150,000 for pain and suffering, past and future.
They awarded $3,122.90 in lost earnings.
Thomas Rich, Kristina Cooksey, and Michelle Rich represented Pearson.
A tiny verdict occurred in Kolker's court on Aug. 6, when jurors awarded $29,440 to Noel Russell as next friend of Haggen Russell.
Noel Russell claimed that negligence on the part of defendant Sarah Bertelsman caused an accident on Frank Scott Parkway East in Swansea.
Jurors agreed but found little damage.
They awarded $8,500 for past pain and suffering, $5,940 for future medical expenses, $5,000 for emotional distress, $5,000 for loss of normal life, $2,500 for future pain and suffering, and $2,500 for future loss of normal life.
Anthony Gilbreth, Mark Scoggins, and Clay St. Clair represented Russell.
The next tiny verdict occurred the next day, before Gomric.
Jurors awarded $14,273.81 to Robert Gagliano, who sued Tori Spiguzza over a collision on Illinois Route 159 in Fairview Heights.
This March, an arbitrator had awarded Gagliano $30,000 and costs.
Spiguzza rejected the award and took it to trial, where he cut his loss by half.
Jurors awarded Gagliano $10,953.81 for medical bills, $2,000 for pain and suffering, $1,000 for loss of normal life, and $320 for lost wages.
They awarded nothing for future bills, pain, normal life, or wages.
On Aug. 9, Gomric granted a mistrial motion from Gagliano's counsel, Alvin Paulson, without explanation.
The motion she granted did not appear in the record as of Aug. 14.
Meanwhile, Kolker started another trial as soon as the Russell trial ended.
In that case, truck driver Michael Chatterton alleged that Beelman Ready Mix discharged him in retaliation for safety complaints.
Beelman filed a counterclaim alleging Chatterton caused almost $7,000 in damage when he backed a truck into a parked vehicle on Beelman property.
After three days of testimony, jurors awarded nothing to Chatterton or Beelman.
Daniel Price of Centralia represented Chatterton.