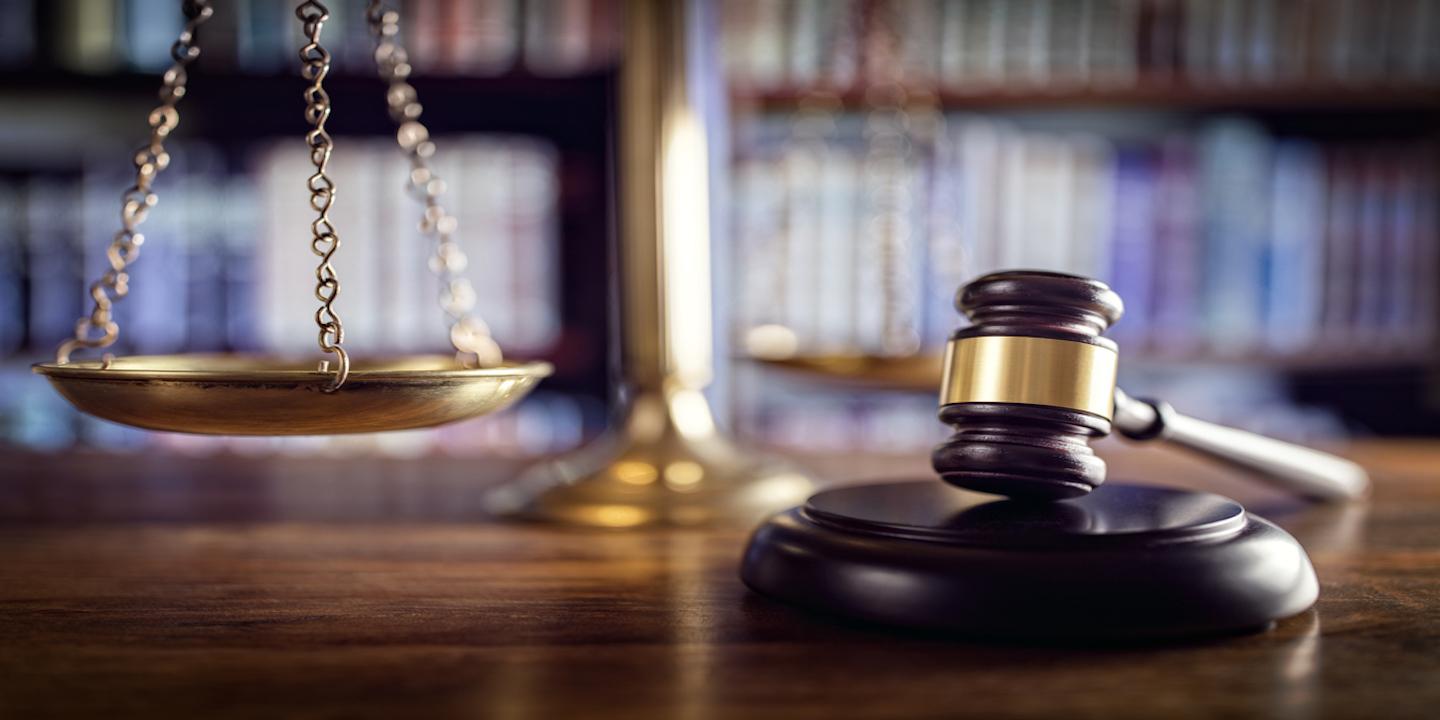 BELLEVILLE – Margaret Ashmann, 85, whose children claim she isn't competent enough to be independent, understood a decision of a probate judge well enough to weep.
She broke down in front of Associate Judge Heinz Rudolf on Aug. 14, after he ruled that she could not live at her home in Fairview Heights.
Rudolf didn't declare her an incompetent person and didn't treat her as such – he conversed with Ashmann throughout a hearing that lasted an hour.
Yet, he denied her motion to dismiss the guardianship of daughter Kathleen Wilshire, a client of former chief judge John Baricevic.
Rudolf wrote that disability was contested, and he gave guardian ad litem Michael Rousseau additional time to evaluate her.
Rousseau stated in court that he just met Ashmann for the first time.
"She's very with it, very sharp," Rousseau said at a hearing Tuesday.
He said he asked questions and, "She answered them all."
"She wasn't confused," he said.
Wilshire petitioned for an emergency guardianship order on July 27, swearing her mother was disabled and incapable of managing her estate and person.
A physician's affidavit was attached to the petition.
Wilshire estimated the value of her mother's personal estate at $450,000, and her gross annual income and other receipts at $20,000.
She listed nearby adult relatives as herself, sons David and Lance Ashmann, and sisters Catherine Ritzheimer and Rose Conyer.
Associate Judge Patricia Kievlan granted the petition on a temporary basis on the same day Wilshire sought emergency guardianship.
Ashmann then retained Margaret Lowery, who answered the petition and moved to dissolve the guardianship order on Aug. 6.
"Margaret Ashmann states she is capable of making her own decisions and denies that she is in need of a plenary guardian," Lowery wrote.
Lowery wrote that for an appointment with Ashmann's physician, her daughter intentionally removed her hearing aids. Ashmann suffers from significant hearing loss and would have been unable to properly respond to physician questions, she added.
She further wrote that Ashmann was placed at Cedarhurst, against her will. She feared her daughter would dissipate her estate.
Wilshire closed Ashmann's credit cards and bank accounts, and left her mother destitute, Lowery wrote.
The physician's affidavit – which stated that Ashmann couldn't make decisions on her own due to dementia - contained "an inaccurate diagnosis, no foundation basis, and perhaps tainted facts," she wrote.
Another physician examined Ashmann at Cedarhurst in Collinsville on Aug. 6 and rendered an opinion that she is not under disability, Lowery wrote.
"The guardian (Wilshire) has telephoned, but does not visit the ward," Lowery wrote.
On Aug. 9, Baricevic filed a denial that any funds were misspent.
Before Tuesday's hearing began, FCB Bank general counsel Kevin Stine brought Ashmann's records to court under subpoena from Lowery.
Rudolf told Stine he could leave, but Stine stayed in his seat.
"I want to see these two titans go up against each other," Stine said.
He meant Baricevic and Lowery.
Baricevic and Lowery entered, and Baricevic told Rudolf the motion to dismiss the guardianship was premature.
Rudolf told him Lowery alleged that the guardian would steal.
Baricevic said, "All she did was cancel her credit card."
Lowery said Ashmann had no access to any money, and Baricevic objected to giving her access to it.
Lowery said, "It isn't his money, it's her money."
Wilshire suddenly cried out, "Am I allowed to speak at all?"
Rudolf said, "You have counsel, don't you? Speak through your counsel."
He said he would leave everything in place for now.
Lowery said, "This woman worked all her life and doesn't have any money, with a million dollars in the bank."
Baricevic said, "She doesn't have a million dollars in the bank."
He said she had $280,000.
He said they found moldy food in her refrigerator.
Rudolf asked Rousseau if home care was an option.
Rudolf said his dad fell five months ago and, "That's what I did."
Ashmann began gasping, and then she wept.
She rose from her seat, and Rudolf said, "You don't need to get up."
She said she was sorry, and he said, "You don't have to apologize."
He told her he would free up some of the money.
She said the second installment of her property tax was due.
He said, "It will be figured out but you need to relax."
She sat and wept.
Baricevic asked Rudolf if he denied the motion.
Rudolf said, "I am denying it at this time."
He said Ashmann would be at Cedarhurst until Sept. 6.
He said she could have the general practice physician of her choice.
He approved $2,600 for Lowery's fee at $200 an hour, and $400 for the physician Lowery hired to evaluate Ashmann.
Rudolf set a hearing in October, but not in his court.
He told the parties that William Stiehl, appointed as circuit judge until the November election, would hear further proceedings.
Rudolf then signed an order giving Wilshire control of Ashmann's funds, "subject to expenditures being in the best interest."
He wrote that Ashmann could choose her own primary care physician.
He granted Lowery access to Ashmann's medical records.
He approved further evaluation at St. Louis University Hospital.
"Guardian's account statements to be provided to Margaret Ashmann," Rudolf wrote.
He granted Ashmann $300 a month on a preloaded debit card.
He denied her motion to dismiss the guardianship, but without finding disability.