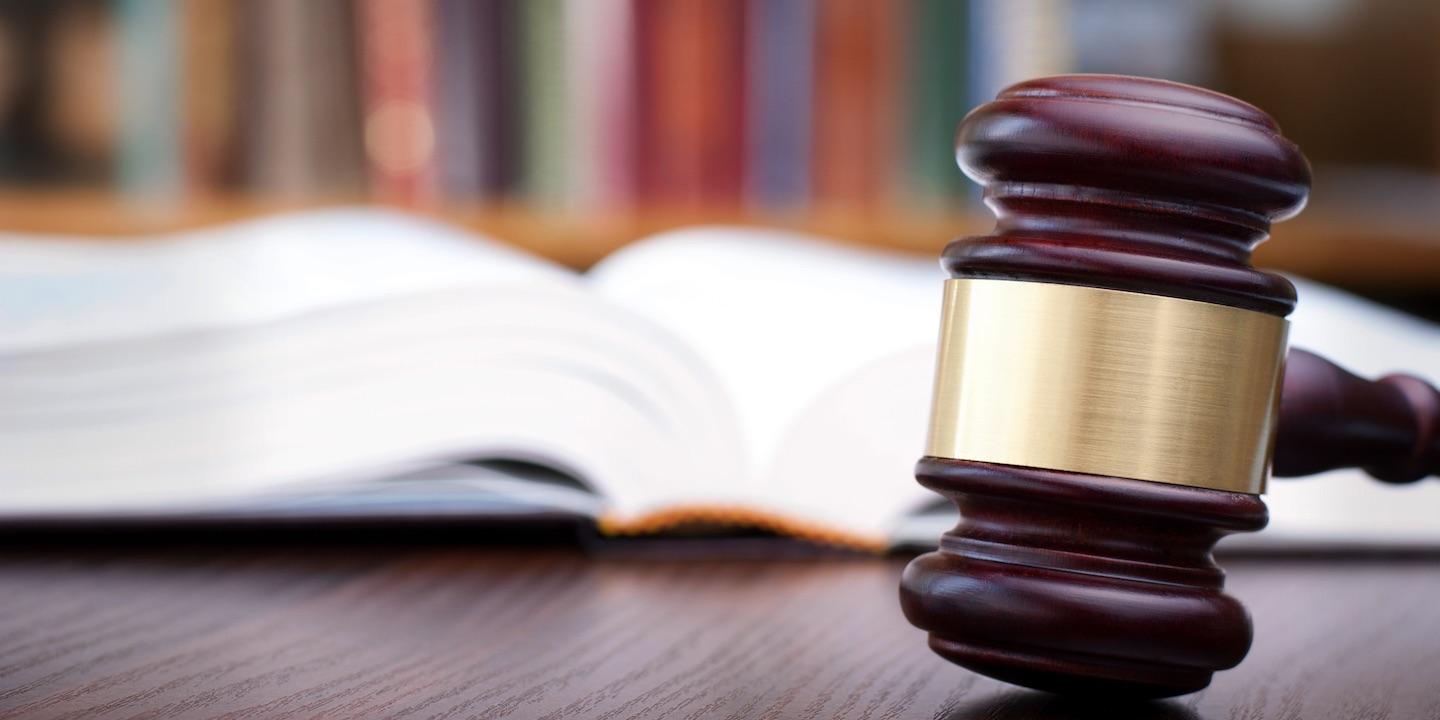 Madison County Circuit Judge William Mudge granted a joint motion to stay a class action alleging Club Fitness stored employees' biometric information without consent.
Mudge filed the agreed order granting the motion on July 9, staying the case until the Illinois Supreme Court issues its decision in Rosenbach v. Six Flags Entertainment Corp.
The parties filed a joint motion to stay the case pending decision.
Defendant Club Fitness of Alton previously argued in its motion to dismiss that the complaint should be dismissed based on Rosenbach.
However, plaintiff Kellin Johns argues that the complaint should not be dismissed under Rosenbach, adding that the case supports a finding that he has standing in his case.
In Rosenbach, the plaintiff alleges Six Flags violated the Biometric Information Privacy Act, or BIPA, "by collecting her son's fingerprints at its amusement park without obtaining his written consent or disclosing its plan for the collection, storage, use, or destruction of its customers' biometric identifiers or information," according to Club Fitness' motion to dismiss.
The circuit court denied Six Flags' motion to dismiss, and the defendant appealed. The appellate court reversed the circuit court, holding that the plaintiff's complaint alleged "only technical violations of the notice and consent provision of the statute" which "does not equate to alleging an adverse effect or harm."
Rosenbach appealed to the Illinois Supreme Court, and the case is currently pending.
Johns filed his case on Jan. 24 through Pfeiffer Wolf Carr & Kane in St. Louis and Stephan Zouras in Chicago, alleging Club Fitness violated the Biometric Information Privacy Act.
According to the complaint, Johns worked as a regional manager for six Club Fitness locations from 2013 to 2017. He alleges he was required to scan his fingerprint as an authentication method for the defendant to track his time. However, Johns alleges the defendant stored his fingerprint data.
He claims he was never informed of any biometric data retention policy or if the defendant will ever permanently delete his fingerprints. He also alleges he has never signed a written release allowing Club Fitness to collect or store his fingerprints.
Club Fitness filed a motion to dismiss the complaint on May 22 through attorney Matthew Egan of Pretzel & Stouffer Chartered in Chicago.
In its motion to dismiss, the defendant argues that the Biometric Information Privacy Act "provides a private right of action only on a 'person aggrieved by a violation of this Act …'"
Club Fitness alleges Rosenbach addresses the standards for pleading an "aggrieved person" claim.
The defendant also argues that Johns does not allege that his or any other class member's personal information was compromised.
"Instead, his complaint mirrors the multitude of recently filed class action complaints throughout Illinois against small businesses for alleged technical violations of the Biometric Information Privacy Act," the motion states.
Club Fitness argues that it is not an "offending party" of the Biometric Information Privacy Act as it has not committed any wrong or breached any duty owed under the Act or Illinois common law.
The defendant also argues that the plaintiff and the members of the putative class provided the information voluntarily, "and as such lack a reasonable expectation of privacy under Illinois law, as BIPA does not independently create any 'privacy rights.'"
Madison County Circuit Court case number 18-L-80