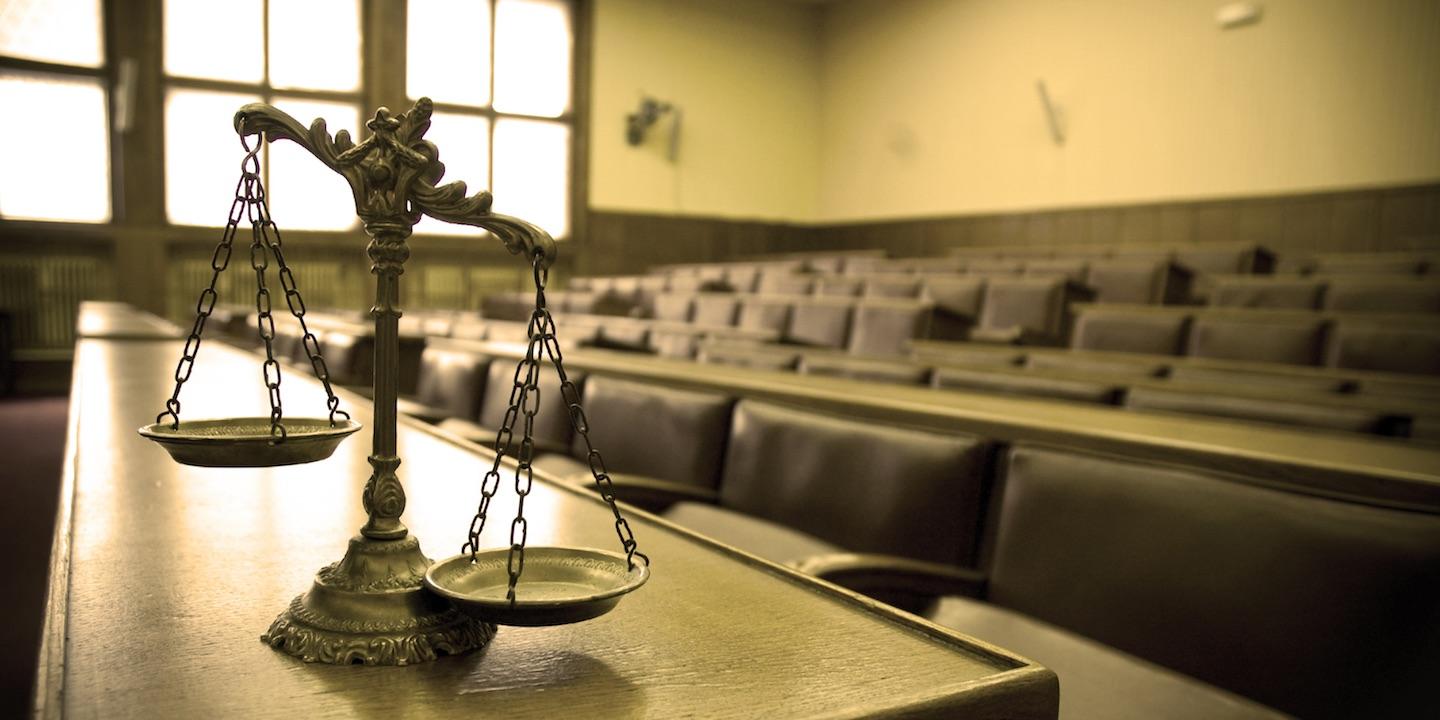 St. Clair County jurors heard closing arguments Thursday in a medical malpractice suit alleging a patient's back injury was misdiagnosed.
Circuit Judge Vincent Lopinot is presiding over the trial.
Plaintiff Randy Lampe was represented at trial by James R. Williams of Williams, Caponi & Associates in Belleville.

Burke
Defendant St. Elizabeth's Hospital of the Hospital Sisters of the Third Order of St. Francis was represented at trial by Donovan Rose Nester in Belleville.
St. Elizabeth's Hospital was incorrectly sued as Southern Illinois Brain & Spine Center.
Defendant Dr. Joseph Yazdi was represented by Kenneth Burke of Brown & James in Belleville.
During closing arguments, Williams asked jurors to award the plaintiff $522,000 in lost wages, $400,000 for loss of a normal life and $350,000 for pain and suffering, totaling more than $1.27 million.
"This case has been on my shoulders for several years and when we're done today, it's on your shoulders," Williams said.
Lampe filed his original five-count complaint on June 2, 2011, against St. Elizabeth's Hospital, Yazdi, and Dr. Duk Kim. Kim has since been dismissed from the suit.
Lampe alleges he injured his back on March 27, 2009, when he attempted to roll a log while working as a tree trimmer.
Kim referred the plaintiff to Yazdi, a neurosurgeon working with the Southern Illinois Brain & Spine Center.
Yazdi saw Lampe roughly three months after the accident occurred and performed a laminotomy, a foraminotomy and a discectomy on the plaintiff's spinal L4 to repair a herniated disc.
However, Lampe alleges the defendants failed to conduct proper testing, which would have determined that he suffered from Cauda Equina Syndrome, and failed to properly diagnose his severe back injury.
He also alleges Yazdi failed to identify the fratibral bodies, removed structures without identifying them and removed substantial bone from his L4 vertebral body, causing significant mechanical instability, the suit states.
Lampe later saw Dr. Donald DeGrange about three weeks after his last visit with Yazdi, who diagnosed him with Cauda Equina Syndrome.
DeGrange performed another back surgery that allowed the plaintiff to regain control of his bladder and bowel movements, among other improvements.
During closing arguments, Williams told jurors Lampe has worked hard his whole life, is a good friend and is an honest man.
He added that there is only one person in the case who has been dishonest and that's Yazdi.
Williams said Yazdi's testimony was the most polished he had ever heard.
"He was a professor delivering a lecture to his class," he said of the testimony.
"He had a story to tell and nothing was going to get in the way, not even the truth," Williams added.
Williams explained that Yazdi had previously testified during his deposition that Lampe suffered from radiculopathy but then testified during trial that he suffered from poly-radiculopathy.
Radiculopathy involves a single nerve root and poly-radiculopathy involves multiple nerve roots.
Williams argued that the plaintiff's expert witness Dr. William Sprich showed evidence that more than one nerve root was injured, so Yazdi changed his story.
Williams said Yazdi changed his story to maintain credibility.
"When you come in front of a jury, you have to tell the truth," he said.
"This case makes absolutely no sense without that fib," Williams added.
During his closing arguments, Burke responded by telling jurors, "I'm not going to spend 15 minutes calling any other party in this case a liar."
He added that he would not refer to anyone as "that man," which Williams used to refer to Yazdi.
"I don't believe in winning a lawsuit by insulting someone," Burke said.
He added that the courthouse is belongs to the jurors and he believes the parties can conduct business in their courthouse respectfully.
Williams also told jurors that Yazdi failed to accomplish complete decompression in Lampe's back. He used a rubber band to show jurors how the compression in the plaintiff's back cut off blood flow, causing his drop foot, bowel and bladder dysfunction, and numbness and tingling.
He said that when Lampe saw Yazdi, he was still struggling with bowel and bladder dysfunction. Yazdi allegedly told Lampe that the damaged nerves were dead. Williams questioned how dead nerves were able to regain life.
He added that Lampe was still 75% compressed when DeGrange performed surgery.
He used the example of a shoe, saying that by fixing the herniated disc, he only removed a rock from the shoe but failed to address that the shoe was two sizes too small.
Williams questioned what Lampe's life would be like today if he had received full decompression in his back right after his first visit to Yazdi.
Williams also said it is very difficult to find doctors willing to testify about other doctors. He said DeGrange "looked like a pinned cat" and "was not happy to be there."
Burke told jurors during his closing arguments that he likes and admires Lampe and would not try to downplay his injuries. However, he said he has differing opinions on the cause of Lampe's injuries.
Burke said that physicians determine their definitions of injuries based on their training, and not all doctors will have the same definitions.
He said Yazdi was taught that there is a spectrum from radiculopathy, poly-radiculopathy and Cauda Equina Syndrome. He added that a herniated disc can have symptoms of pain and tingling and radiculopathy can result in bowel and bladder dysfunction when more than one root is involved, making diagnosis difficult.
Burke said Yazdi didn't see Lampe until roughly three months after his injury occurred. By then, the damage was done, so he decided to first try an injection. Lampe received some relief following the injection.
Burke said Yazdi's goal was to relieve the symptoms caused by the herniated disc.
Then when DeGrange saw Lampe, he testified that there was significant scar tissue. The defense argued that Lampe's additional symptoms were caused by the scar tissue.
Following Burke's closing arguments, Chi-Jong Throckmartin provided brief arguments on behalf of St. Elizabeth's Hospital.
"We can all agree that timing is critical," she said.
Throckmartin said that regardless of the diagnosis, Lampe did not see Yazdi during the "critical" time period.
She added that Lampe had been suffering compression for 90 days and the damage had been done.
"Unfortunately, the die had been cast," she said.
St. Clair County Circuit Court case number 11-L-257