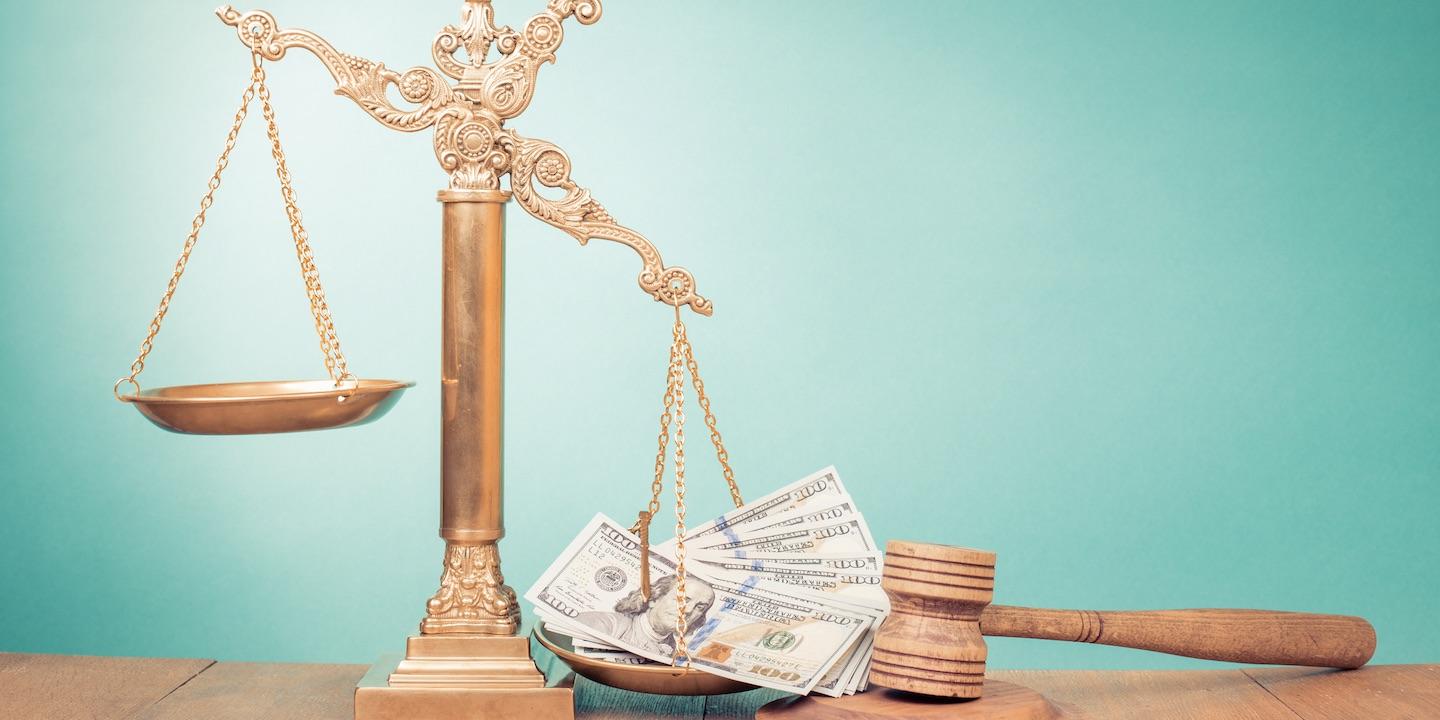 EAST ST. LOUIS – U.S. District Judge Nancy Rosenstengel awarded three fourths of a $9.8 million settlement to lawyers who sued failing retailer K-Mart.
On April 16, she ordered payments of $5,789,637.45 to Stephen Tillery's firm in St. Louis, and $1,604,594.69 to the firm of Phillips and Cohen in Washington.
That left $2,476,208.26 for the estate of James Garbe, a former Ohio pharmacist who bowed out of the action due to dementia.

Rosenstengel
Garbe filed a whistle blower suit against K-Mart in 2012, claiming it cheated states and the United States on prescriptions in Medicare Part D.
He claimed K-Mart discounted charges of customers with insurance but ignored the discounts when calculating usual and customary reimbursements.
A whistle blower suit allows recovery for the government and the plaintiff.
Government can recover, whether it chooses to intervene or not. Against K-Mart, former U.S. attorney Stephen Wigginton chose not to intervene.
Rosenstengel granted summary judgment for Garbe and against K-Mart.
K-Mart petitioned Seventh Circuit appellate judges in Chicago to halt the proceedings, and the Seventh circuit affirmed Rosenstengel in 2016.
Chief Judge Diane Wood wrote, "Allowing K-Mart to insulate high usual and customary prices by artificially dividing its customer base would undermine a central purpose of the statutory and regulatory structure."
She called K-Mart's discounts a "flimsy" device to frustrate price requirements.
"Because K-Mart offered the terms of its discount programs to the general public and made them the lowest prices for which its drugs were widely and consistently available, the K-Mart discount prices at issue represented the usual and customary charges for the drugs," Wood wrote.
Wood sent the action back to Rosenstengel, who set trial for last Aug. 14.
At a hearing one month before trial, Robert King of Tillery's firm moved for final judgment on certain claims.
King said K-Mart represented that a verdict would put it into bankruptcy, "not just K-Mart but K-Mart and Sears, its parent company."
He said judgment would give the government some measure of protection.
K-Mart counsel Catherine O'Neil of Atlanta said there was no reason to enter judgment ahead of trial because it would likely be entered in several weeks.
O'Neil said K-Mart didn't believe the claims in King's motion were separate.
On July 27, King moved to substitute Carl Ireland as plaintiff, indicating Garbe suffered from dementia. The motion indicated that Ireland had been appointed guardian by an Ohio probate judge.
Circumstances changed on Aug. 2, and Rosenstengel notified counsel that she would hold a telephone conference the next day.
After the conference, she vacated the trial date.
On Aug. 8, she approved Ireland's substitution; on Aug. 10, after a conference, she stayed all deadlines.
She held nine more conferences in fewer than 90 days.
On Nov. 3, King moved to establish a qualified settlement fund.
K-Mart didn't oppose the fund, but assistant U.S. attorney Gerald Burke did.
On Nov. 9, he alleged that Ireland sought to use it as a tax avoidance vehicle.
Burke wrote that Ireland wished to avoid recognizing taxable income one year and owing taxes on it, only to have the income clawed back as a preferential transfer the following year if K-Mart filed bankruptcy.
He wrote that Ireland could avoid the situation by waiting for payment.
In a conference on Nov. 13, Rosenstengel directed King to file a reply the next day.
"The government has no stake in this motion, and because it declined to intervene in the case, the motion is unopposed," King wrote.
He wrote that the only difference the fund would make to the government was to whom it would wire Ireland's share of the proceeds and send a form 1099. He added that a failure to approve it would have dire tax consequences for the estate.
Rosenstengel approved King's motion to establish a qualified settlement fund on Nov. 15.
Next came negotiations over the settlement itself, involving K-Mart, Ireland, the United States, and the states.
Rosenstengel held nine more conferences in two months and approved the settlement on Jan. 19, effective last Dec. 22.
She wrote that approval was contingent on the closing of two properties that served as security.
On Jan. 26, she ordered K-Mart to deliver mortgage documents to the title company by 5 p.m.
"The parties shall keep the court apprised of the completion of these steps and the status of the closing of the Winter Park property," she wrote.
K-Mart operated and closed a store in Winter Park, Fla.
Rosenstengel warned of sanctions if the sale didn't close by Jan. 29.
The docket shows no entry on that date, but she denied all pending motions as moot the next day.
King moved for distribution from the fund on April 13.
He wrote that K-Mart made the first of three payments to the respective parties, including its first payment to the fund, on Jan. 3.
"In the days that followed, the federal and state government parties, as agreed upon, made similar payments to the qualified settlement fund," King wrote.
He wrote that it currently held $9,870,440.
In Rosenstengel's distribution, Tillery's firm got 59 percent, Garbe's estate got 25 percent, and the Phillips and Cohen firm got 16 percent.
For Phillips and Cohen, Erika Kelton of Washington and Larry Zoglin of San Francisco worked on the case.