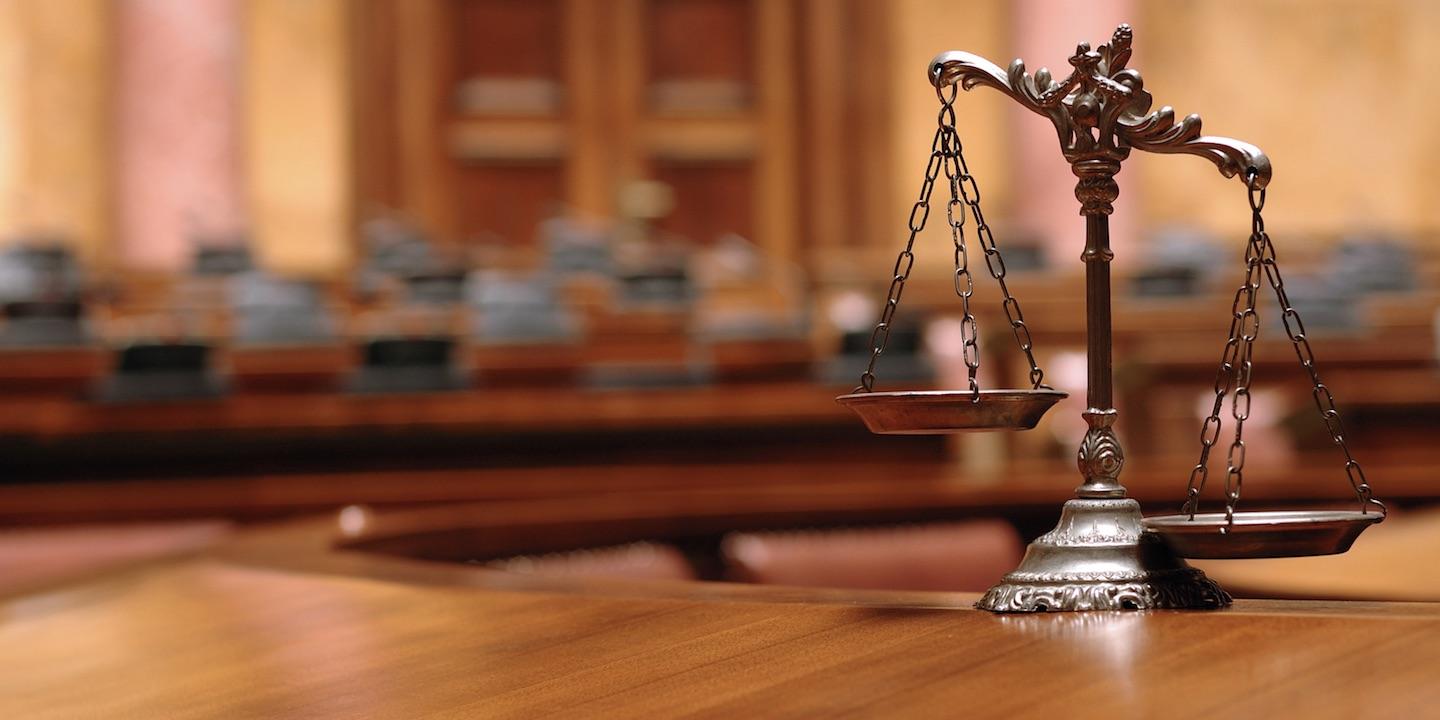 In response to several motions to dismiss a suit alleging a former East St. Louis high school player sustained head injuries due to a defective helmet, St. Clair County Associate Judge Julia Gomric allowed the plaintiff to file an amended complaint but limited the claims he could make.
In her March 27 order, Gomric acknowledged plaintiff Demond Hunt Jr.'s prior voluntarily dismissed suit when ruling that he could not refile products liability claims against defendant Curt Smith Sporting Goods after those same claims were dismissed with prejudice in the original suit.
Gomric also accepted Hunt's concession regarding East St. Louis School District 189 and Darren Sunkett's assertions that statutory immunity bars claims against them for providing defective equipment. As such, summary judgment was entered for the defendants regarding any claims relating to the use or provision of defective equipment.
Hunt was granted until April 17 to file a proper amended complaint.
Hunt originally filed his suit in 2009 as a minor by his mother (09-L-402). He filed a motion to voluntarily dismiss the complaint without prejudice on Sept. 29, 2016, which was granted Oct. 11, 2016.
Then on Oct. 10, 2017, Hunt refiled his claims as an adult.
In his complaint, Hunt alleges he was on the East St. Louis Senior High School football team in 2007 and 2008. He claims that during a game on Oct. 3, 2008, he sustained serious and permanent head injuries allegedly caused by a defective helmet.
Hunt alleges the defendants failed to warn against the dangerous conditions of failing to properly maintain equipment.
Curt Smith filed a motion to dismiss the new complaint on Nov. 9, 2017. He asserted that Hunt failed to disclose an expert in the first suit. It claims the expert would be necessary to prove liability against Smith, "in spite of multiple requests seeking disclose of such an expert, several extensions of time, and amended scheduling orders."
Curt Smith argues that because of the status of the first lawsuit when Hunt sought voluntary dismissal, he should be barred from disclosing an expert in this matter.
Citing Rule 219(e), Curt Smith alleges the Supreme Court has held that the rule is "intended to prevent voluntary dismissals from being used as an artifice for evading discovery requirements, in part, by enhancing the monetary burden associated with a dismissal by permitting the award of expenses in addition to costs."
On Dec. 13, 2017, the school district filed a combined motion to dismiss or for summary judgment. Similar to Curt Smith's contention, the district argues that Hunt should be barred from developing a record beyond what was developed in the first lawsuit. The defendant argues Hunt failed to comply with several scheduling and discovery orders and some dispositive motions were set for hearing when the suit was dismissed.
The district also argues that it is immune from liability on any claims premised on the provision of a defective helmet.
Further, the district argues that Hunt cannot demonstrate any causation related to the allegations in the complaint based on the record developed in the original suit.
Sunkett also filed a motion to dismiss the suit on Dec. 13, 2017, alleging similar arguments as the district.
On March 22, Hunt appeared in person and moved orally to "hand file" or "paper file" a first amended complaint and sought to have the pending motions be passed given the amended complaint. The defendants objected.
The plaintiff argued that the amended complaint had no revisions in regards to Curt Smith, so the Gomric denied his motion for leave to amend against Curt Smith. The defendant was then allowed to argue its dispositive motion.
In response to Curt Smith's arguments, Hunt argued that he should be allowed to disclose an expert in the current lawsuit. He also argued that he should be able to revive his claim for products liability against Curt Smith, which had been previously dismissed with prejudice pursuant to the distributor statute by Circuit Judge Vincent Lopinot.
In regards to Sunkett and the district, Hunt indicated that he was making different allegations in the amended complaint, but conceded that the parties were immune with regard to many of the allegations he made in his original complaint and the current one.
In response, Gomric concluded that she would allow Hunt to file an amended complaint against the district and Sunkett "but any allegations where immunity would apply could not be repled, especially in light of plaintiff's failure to file any responsive pleading to defendant's dispositive motions regarding the issue of immunity and his concession regarding immunity at the March 22, 2018 hearing."
After the amended complaint was filed, the district and Sunkett would be allowed to "stand on their previously filed dispositive motions or file amended motions with regard to the amended complaint but that any response that plaintiff could have filed in response to the same argument and/or motion would be barred since plaintiff had not responded to the original motions."
Gomric also ordered the parties to file briefs setting forth their positions on how Illinois Supreme Court Rule 219 applies in determining what record, orders and rulings from the original lawsuit apply to the current lawsuit.
"In other words, how is this court to apply Illinois Supreme Court 219 to this case?" Gomric wrote.
Arguments on the application of Supreme Court Rule 219 is set for hearing on June 21 at 10 a.m.
Hunt is represented by Thomas G. Maag of Maag Law Firm LLC in Wood River.
St. Clair County Circuit Court case number 17-L-586