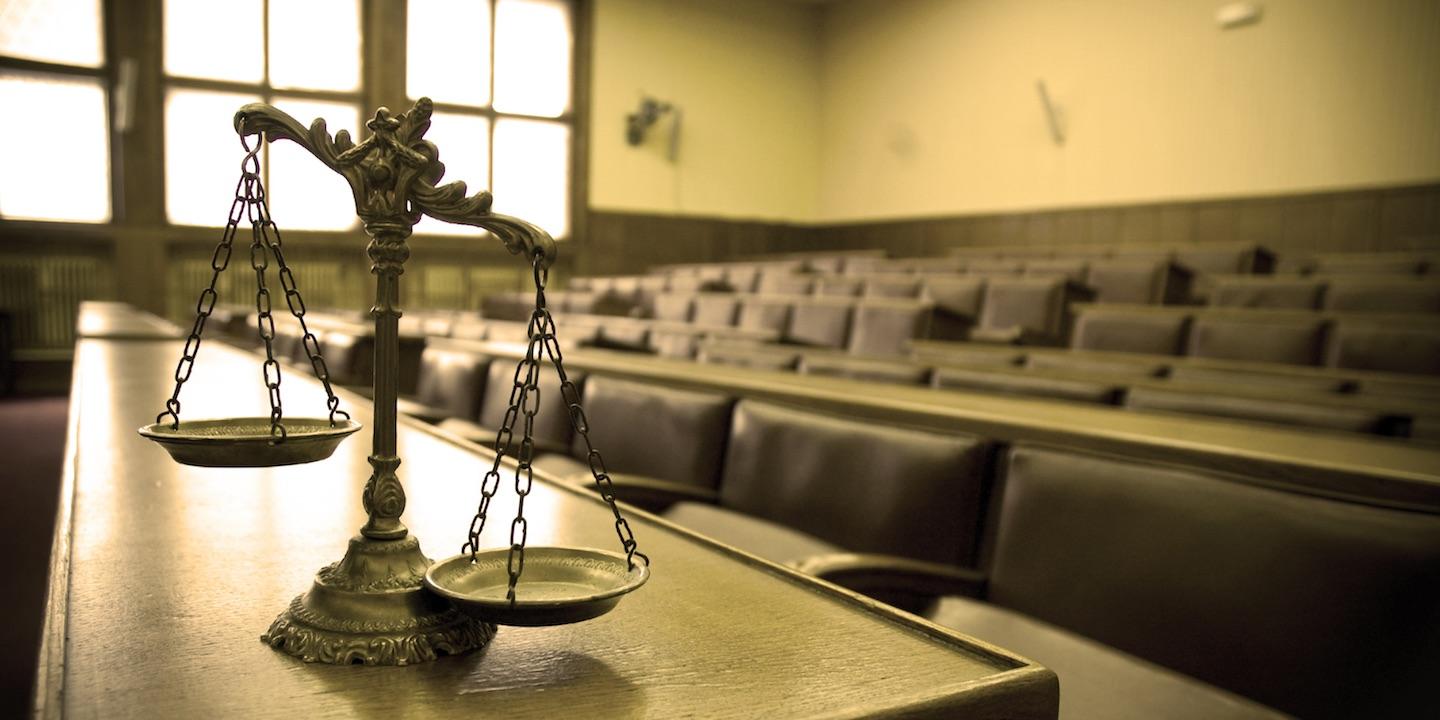 Madison County Circuit Judge Barbara Crowder granted partial summary judgment for the mother of a minor injured in a police pursuit involving a stolen vehicle, dismissing the City of Madison's claims that the plaintiff was involved in the theft and knew the driver might run from the police.
In her March 28 order, Crowder granted partial summary judgment in favor of the plaintiffs in regards to the defendants' claim that Rhykeem Samuels was actively involved in the theft of a 2011 Honda Odyssey which sparked the police chase and that he knew it was being "operated by a criminal."
She wrote that the defendants have provided no evidence that Samuels knew Kyrus Sykes, the driver of the Honda Odyssey, was a "criminal" or that Samuels was in any way involved in stealing the vehicle.

Hubbard
Plaintiff Sheila Brawley, as mother and next friend of Samuels, filed a motion for summary judgment on Nov. 8, 2017, through attorney Katie Hubbard of Goldenberg Heller & Antognoli in Edwardsville. She sought summary judgment on the defendants' affirmative defense arguing that Samuels' contributory negligence was a proximate cause of his injuries.
Defendants City of Madison and officer J.D. Harris filed a response in opposition to Brawley's motion for partial summary judgment on Jan. 16 through attorney Gerard Cook of O'Halloran Kosoff Geitner & Cook LLC in Northbrook, Ill.
They argue that sufficient evidence exists for a jury to conclude that Samuels was aware that the vehicle was stolen when he entered it, that he was actively involved in the theft and that he knew there was a risk that Sykes could flee if confronted by police.
The response states that on Oct. 14, 2015, Detective Sergeant Michael Renth of the Madison Police Department met with the plaintiff's twin brother Rhyheem and Brawley when Brawley was attempting to locate Rhykeem. She had told Renth that her son had gotten into a stolen truck with Sykes the week prior.
Therefore, a jury "could easily conclude that Plaintiff Samuels knew that Sykes' vehicle on October 14 was stolen, given that he had ridden with Sykes in a stolen vehicle the week before," the response states.
They further argue that Sykes and Samuels usually walked to each other's houses. This was the first time Sykes had driven to the plaintiff's house and had never owned a car before the day of the crash.
As the very least, the defendants claim the plaintiff should have known the vehicle was stolen.
However, Crowder wrote that the defendants did not provide any evidence that Sykes had previously stolen a vehicle, that Samuels had any knowledge of Sykes' alleged stealing of a vehicle, that Samuels knew the vehicle he entered was stolen and that Samuels was involved in the theft.
Crowder did note that it is undisputed that Brawley told a Madison police officer on the date of the incident following the accident that Sykes had stolen a car a week before.
However, whether Brawley told the officer that Rhykeem or his brother Rhyheem Samuels had gotten into a stolen car driven by Sykes the prior week is disputed.
"Plaintiff asserts that even the undisputed information given by Brawley is not admissible as she was repeating hearsay," Crowder wrote. "Defendants argue this statement is an admission against interest by a party and therefore admissible as circumstantial evidence that Rhykeem knew or should have known the vehicle he entered on the date of this accident was stolen.
"If admissible, then it would be for the jury to determine the credibility of the witnesses as to what exactly Sheila Brawley said. This statement is the only evidence the defendants point to in defense of the motion for summary judgment on this affirmative defense," she continued.
Crowder held that she is not prepared to rule on the admissibility of Brawley's testimony at this junction, so she refrained from granting summary judgment on the entire affirmative defense.
Brawley, mother and next friend of Rhykeem Samuels, filed the complaint on Nov. 11, 2015, against the City of Madison and Harris. She alleges Harris saw a vehicle speeding in October 2015 and began pursuit. The pursuit ended when driver Kyrus Sykes crossed the median of state Route 203, resulting in a head-on collision with a third vehicle.
As a result, Samuels was allegedly seriously injured, suffering a brain injury, multiple bone fractures, a tracheotomy and a collapsed lung.
The case is set for jury trial on Nov. 13 at 9 a.m.
Madison County Circuit Court case number 15-L-1505