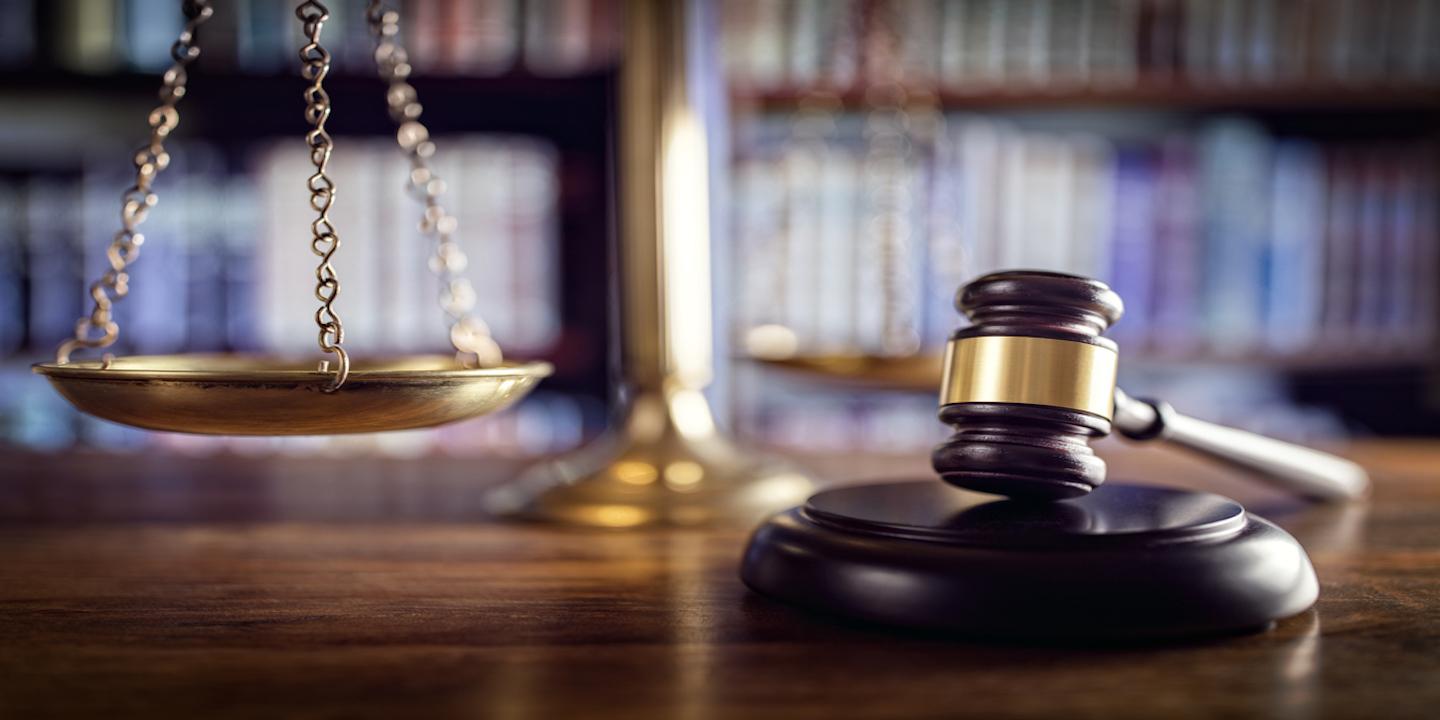 EAST ST. LOUIS – Madison County must defend retaliation claims of Veteran Assistance Superintendent Bradley Lavite, U.S. District Judge David Herndon decided on March 29.
Herndon denied a motion to dismiss Lavite's suit against the county, former board chairman Alan Dunstan, former administrator Joseph Parente, State's Attorney Tom Gibbons, and Sheriff John Lakin.
Parente barred Lavite from his office in 2015 and 2016.
Herndon ruled that an older lawsuit between the same parties, pending in Madison County court, did not rob him of jurisdiction.
"Lavite's federal suit arises out of events that occurred years before the events underlying the state case," he wrote.
Herndon's order laid out background leading to the litigation:
Lavite is a decorated military veteran who has served as superintendent of the veteran assistance commission since 2009, and since his release from active duty in 2004, he has been under care of the Veterans Administration at Jefferson Barracks.
In 2010, Lavite helped create the first alternative treatment court for veterans in Illinois.
He later joined the board of Friends of McAtac, a foundation formed for the purpose of raising money for alternative treatment. Lavite and the foundation raised about $30,000.
In 2012, Parente asked Lavite for commission funds to pay salary of a probation department employee.
"Lavite declined Parente's request," Herndon wrote.
In 2013, individuals proposed using foundation funds to send Madison County judges and probation department employees to an alternative treatment conference in California.
"Lavite opposed this proposal and suggested instead that each Madison County department should pay for its own personnel to attend the conference," Herndon wrote.
The Madison County board postponed a vote until a later meeting.
Lavite recommended a use of the money but received no response.
The foundation's subsequent annual filings no longer listed Lavite as board member, although the foundation never notified him of his removal.
Lavite testified that he did not know whether the board decided to spend the funds. The following year, judges, probation department employees and a veteran assistance commission employee attended a conference in Anaheim.
In 2015, Lavite experienced post-traumatic stress at his residence in Wood River.
Lavite's family recognized his highly agitated state and called police.
The family asked first responders to transport him by ambulance to the VA medical center, but they placed him in a police car. Lavite screamed and eventually kicked out the rear windows. He was subsequently transported to a nearby emergency room and then to the VA medical center.
On March 6, 2015, Parente sent the Veteran Assistance Commission a letter about complaints against Lavite.
On March 20, Parente called the commission president and demanded that the commission fire Lavite. Parente issued a standing order prohibiting Lavite from entering his office in the administration building.
On March 23, Lavite's psychiatrist cleared him to return to work without limitation.
Lavite continued working from remote locations, and he petitioned in circuit court for an order lifting the ban.
Associate Judge Stephen Stobbs dismissed the petition in September 2015.
Fifth District appellate judges reversed Stobbs in August 2016, finding he considered factual matters outside of the pleadings.
Justice Judy Cates wrote that in oral argument, "the defendants excused Parente's conduct based upon his obligation to protect the public."
"The plaintiff's complaint, however, said nothing about potential harm to the public," Cates wrote.
"In fact, the pleading is devoid of any mention that Parente's actions were taken for the security of county facilities, as indicated by the court's order."
Cates found nothing in the record indicating that denial of access to the building or the office was performed for any reason other than the reasons Lavite alleged.
Still, Dunstan, Parente and Gibbons would not lift the ban.
That November, county treasurer Kurt Prenzler defeated Dunstan in the general election.
In Prenzler's first official act, he restored Lavite to his office.
County Auditor Rick Faccin has kept the mandamus action alive by withholding approval from legal fees for Lavite's lawyer, Tom Burkart of Hamel.
Visiting judge William Becker upheld Faccin's decision, and Lavite appealed.
The appeal awaits resolution at the Fifth District.
Lavite's suit in federal court started in August 2016.
He claims Dunstan and Parente violated his rights of peaceable assembly and free speech, as retaliation for his opposition to their spending plans. He also claims they violated due process by failing to refer an investigation of his conduct to law enforcement.
He claims State's Attorney Gibbons provided advice to Dunstan and Parente with reckless disregard for his constitutional rights.
He claims Sheriff Lakin improperly enforced the ban.
Finally, he seeks an accounting and recovery of funds that Dunstan or Parente withdrew from a commission fund without the commission's knowledge.
The county's bid to stop the federal suit as a duplicate of the state suit fell flat.
Herndon wrote that the state complaint arose solely from Parente's directive.
"On the other hand, Lavite alleges here that the defendants violated his First Amendment rights to freedom of speech by retaliating against him for his dissenting speech," Herndon wrote.
He wrote that the pivotal inquiry is whether a federal plaintiff seeks to set aside a state court judgment or whether he in fact presents an independent claim.
Herndon found that Lavite is not attempting to set aside a state court judgment.
He wrote that it was plausible that Lavite engaged in protected speech, that he suffered an adverse action likely to deter further First Amendment activity, and that his speech or assembly activities were a motivating factor in the decision to retaliate.
He further found it plausible that the county personnel policy "could have given rise to legally binding obligations under Illinois law sufficient to require defendants to implement or adhere to certain investigative procedures."
A trial date has not yet been set.