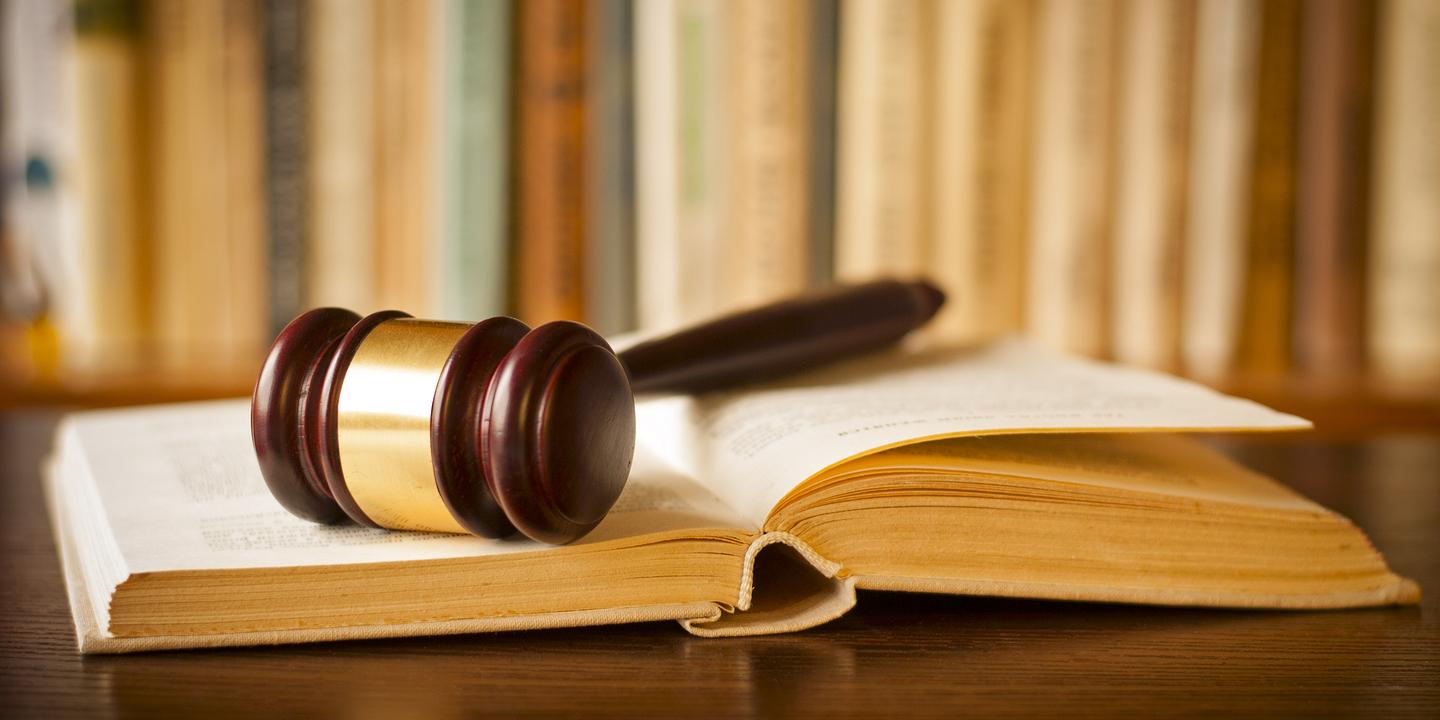 BENTON – U.S. District Judge Staci Yandle rejected expert testimony of former district judge Patrick Murphy about two weeks before he would have testified for road builders defending a fraud claim.
Yandle, who previously rejected two reports that Murphy wrote for E.T. Simonds Construction and Southern Illinois Asphalt, rejected a third on March 8.
"By proffering Murphy's supplemental opinions, defendants have yet again stubbornly disregarded this court's clear rulings and orders," Yandle wrote.

Yandle
She wrote that they opted to preserve the record on issues and evidence she previously deemed irrelevant and inadmissible.
"As a result, they will now defend plaintiffs' claimed damages at trial without the benefit of expert testimony," she wrote.
A day later the road builders moved to bar an expert for plaintiff Liliya Turubchuk, but Yandle found the motion frivolous and warned of sanctions.
She has set trial to start on Monday, March 19.
Turubchuk and her family originally sued the road builders in Washington state.
The family claimed E.T. Simonds and Southern Illinois Asphalt caused an accident that killed passenger Aleksey Turubchuk and injured others in 2005.
The accident happened in a construction zone on Interstate 24. In 2007, the family and the road builders settled the Washington suit for $1 million.
In 2012, the family filed the Illinois action claiming the road builders falsely represented $1 million as the limit of their coverage.
The family claimed the road builders concealed a policy that they had obtained for the project as a joint venture, and that they would have secured a bigger settlement if they had known about the joint venture policy.
E.T. Simonds and Southern Illinois Asphalt retained Murphy in 2014, as an expert on crash settlements.
He had retired as judge in 2013.
His first report set the settlement value of the Washington case at $300,000.
Yandle rejected the report, finding his legal conclusions invaded her province.
Murphy provided a supplement, which she rejected last October.
She found he didn't explain his methodology or principles. She wrote that defense counsel was resolute to litigate the merits of the underlying negligence action rather than the pending fraud and misrepresentation claims.
Murphy filed a supplement in November, still valuing the case at $300,000.
The family moved to strike the report on Feb. 9, and Yandle struck it.
"Notwithstanding the court's previous orders, Murphy's second supplemental report is essentially identical in substance to the report previously stricken by this court and, like its predecessor, is replete with irrelevant opinions, inadmissible legal conclusions, and rank speculation," Yandle wrote.
She found that his opinion identifying driver Ludmila Nemtsova as sole proximate cause of the accident was irrelevant and an inadmissible legal conclusion. She found the same for his opinion that signs and markings were done properly.
She wrote that she consistently ruled that whether or not defendants would have been ultimately liable for the accident in the underlying litigation was irrelevant and immaterial to the claims and defenses in this case.
"This is not a legal malpractice action and plaintiffs are not required to prove the underlying negligence claim in order to succeed on their fraud and misrepresentation claims," she wrote.
She wrote that the measure of damages for those claims is the reasonable settlement value in the absence of fraud in 2007, "based on all known or foreseeable facts and circumstances affecting the value of the claims when they settled."
She wrote that Murphy didn't ask Richard Green, defense counsel in the underlying action, what factors he considered in determining a settlement value.
"Murphy merely speculates that the evidence would have been developed later had the case continued," she wrote.
"However, 20/20 hindsight as to settlement value based on subsequently developed information and analyses is not probative on the issue of damages."
She wrote that even if liability for the accident were relevant, Murphy wouldn't be qualified to offer an opinion that the road was properly marked.
"Murphy's opinion as to what the insurance companies did or would have done are also speculative and lack proper foundation," she wrote.
She wrote that he had no knowledge what the insurers or Green would have done had all policies been disclosed, and that there was no other evidence to support his assertion.
"Indeed, Murphy testified that he doesn't care what Green or the insurers thought about the case," she wrote.
"As an expert, Murphy cannot create his own factual record to support his opinions."
Next day, E.T. Simonds and Southern Illinois Asphalt tried to even the score.
They moved to bar expert testimony from Komron Allahyari, who represented the family in the Washington action.
Southern Illinois Asphalt counsel Charles Schmidt of Carbondale wrote that Allahyari resigned from the Washington State Bar in 2010, in lieu of disbarment.
"Plaintiffs have created a challenge to the integrity of this court," he wrote.
He wrote that permitting Allahyari to testify regarding a case he handled before his resignation would facilitate a violation of conditions of his resignation.
Schmidt asked Yandle to admonish counsel for the family to inform Allahyari of his impending violation should he choose to testify.
He wrote that if Allahyari chooses to testify after being admonished, Yandle should permit cross examination regarding his resignation.
E.T. Simonds joined the motion.
Yandle denied the motion on March 10, writing that she reviewed the Washington rule for enforcement of lawyer conduct.
She wrote that she found the rule "unambiguously inapplicable to Allahyari's participation and testimony in the instant action."
She called the motion an unnecessary waste of judicial resources.
She ordered E.T. Simonds and Southern Illinois Asphalt to show cause why she shouldn't impose $500 penalties, "as a sanction to deter future frivolous pleadings and filings by these parties."
She set a March 14 deadline.
Matthew Rossiter and Jamie Boock of Clayton, Mo., represent the family.
So does Jaime Olander of Mercer Island, Wash.
William Knapp and Mark Dinsmore of Edwardsville represent E.T. Simonds.
Schmidt and Megan Orso of Carbondale represent Southern Illinois Asphalt.