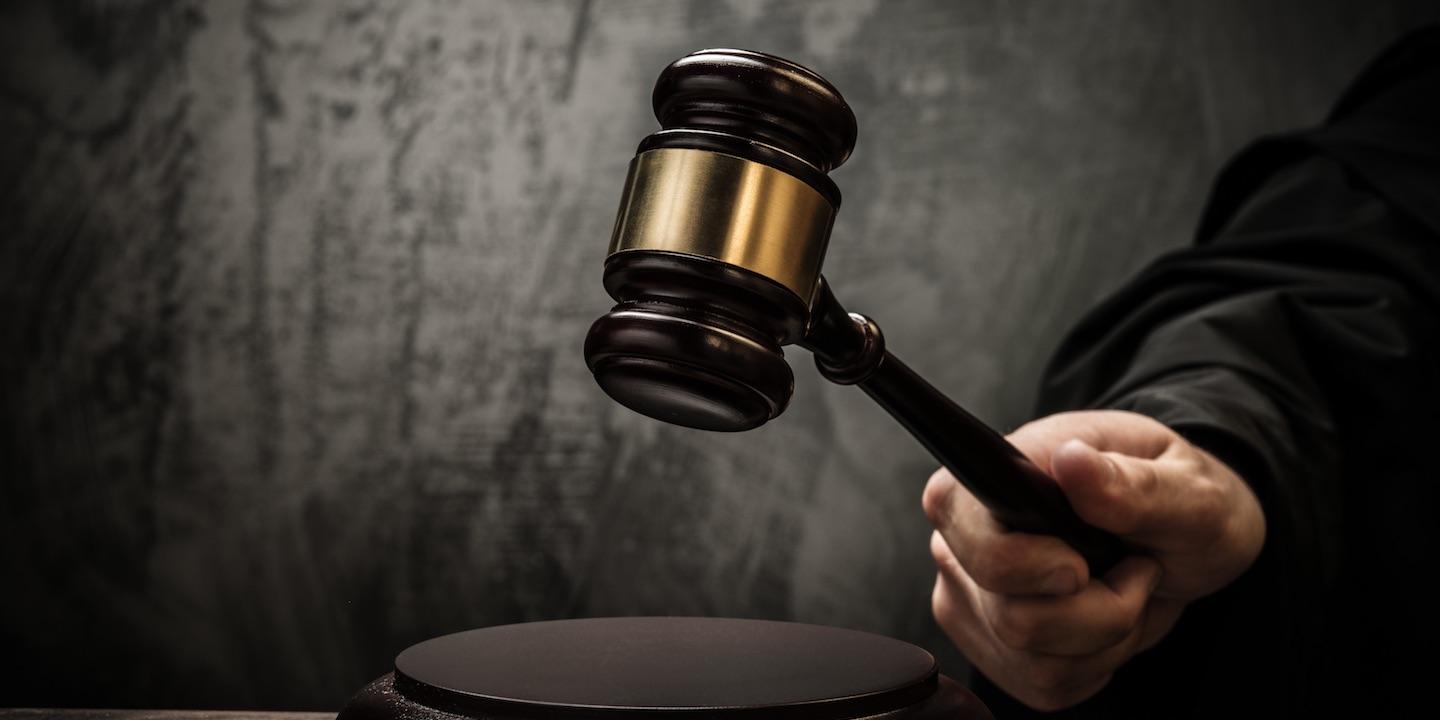 Citing the groundbreaking U.S. Supreme Court decision in Brystol-Myers Squibb, Madison County Circuit Judge William Mudge dismissed two separate talcum powder cases that alleged use of Johnson & Johnson baby powder as a feminine hygiene product caused ovarian cancer.
Defendant Imerys Talc America Inc. sought to dismiss separate complaints filed by plaintiffs Candace Lewis (15-L-409) and Judith Harlan (15-L-84) against Johnson & Johnson, Johnson & Johnson Consumer Companies Inc., Imerys and Walgreen Co. The plaintiffs are both Illinois residents.
"In applying Illinois precedent and the recent Supreme Court decision, Bristol-Myers Squibb Co. Superior Court, to the facts of the present case, this court does not have specific jurisdiction over Imerys since there is no adequate link between State of Illinois and the Plaintiff's claims," Mudge wrote in his Feb. 26 order.
In BMS, a group of plaintiffs who were mostly non-Californians sued Bristol-Myers Squibb - incorporated in Delaware and headquartered in New York - alleging its pharmaceutical company's drug Plavix caused injuries.
The Supreme Court held that the nonresident plaintiffs' claims against a nonresident company were not connected to California. Further, the court held that BMS's decision to contract with a California company to distribute the drug was insufficient to establish personal jurisdiction.
While the parties agreed in the Madison County cases that the BMS decision applied, they disagreed on the application.
Mudge wrote that in order for Illinois to exercise specific jurisdiction, cases must arise out of or relate to the defendant's contacts with Madison County.
"In other words, there must be an affiliation between the forum and the underlying controversy," he wrote.
Mudge outlined similarities between the BMS decision and Imerys' personal jurisdiction argument.
"Like in Brystol-Myers, the Court may only constitutionally exercise specific jurisdiction over Imerys suit (sic) arises out of Imerys contacts with Illinois. What is needed and, what is missing in the present case, is a connection between the forum and the specific claims at issue.
"Unlike Brystol-Myers, Imerys is challenging personal jurisdiction for the resident plaintiff's claims.
"Like Brysol-Myers, Imerys did not develop, create a marketing strategy for, manufacture, label, package, or work on the regulatory approval for its talc in Illinois.
"Unlike Brystol-Myers, where BMS engaged in direct acts in the state, here, Imerys engaged in no activities in Illinois in relation to talc," Mudge wrote.
In BMS, the Supreme Court held that the fact that pharmaceutical contracted with a California distributor was not enough to establish personal jurisdiction in the state.
Similarly, the plaintiffs' arguments that Johnson & Johnson was serving as a distributor for Illinois consumers was not sufficient to establish personal jurisdiction over Imerys, Mudge reasoned.
He concluded that "the mere fact that Imerys placed its talc into the stream of commerce outside of Illinois and that products manufactured by a third party using that talc ultimately made their way to Illinois, does not satisfy the requirement of meaningful contract with Illinois."
According to the plaintiffs' complaints, both women claim they used Johnson & Johnson baby powder and the Shower to Shower powder, both talc-based products, to dust their perineum for feminine hygiene purposes for decades. As a result, they developed ovarian cancer, their suits state.
Imerys mines and supplies raw talc for use in Johnson & Johnson products. It sells raw talc to customers, not consumers.
After the suits were filed in 2015, Johnson & Johnson removed the cases to the U.S. District Court for the Southern District of Illinois and were then remanded back to circuit court by district judge Staci Yandle.
In Mudge's court, Imerys sought dismissal for lack of personal jurisdiction through the Sandberg Phoenix & von Gontard firm in St. Louis.
It argued that it is a Delaware corporation with its principal place of business in California.
It also argued that no business transactions occurred in Illinois between Imerys and Johnson & Johnson, a New Jersey corporation.
The plaintiffs filed an opposition to the defendant's motion to dismiss in August 2017 through the Onder Shelton O'Leary & Peterson firm in St. Louis, arguing that the stream of commerce theory allows Madison County to exercise specific jurisdiction over Imerys.
They argued that Imerys knew its talc would be used in Johnson & Johnson products and would be sold throughout the country, including Illinois.
"In fact, Imerys' Material Safety Data Sheets for its Talc specifically reference compliance with Illinois state regulations, namely Illinois 'right to know' laws. Imerys did nothing to restrict the sale of its talc, or the products containing its talc, to a certain area or region of the United States. Further, Johnson's Baby Powder was even at one point manufactured in Chicago, Illinois," the opposition stated.
Because Imerys was aware that products containing its talc would be sold in Illinois, the plaintiffs argued that Johnson & Johnson was serving as a conduit for Illinois consumers. Therefore, they argued that specific jurisdiction is proper because the products ultimately reached Illinois consumers.
Mudge also addressed the plaintiffs' stream of commerce arguments in his order granting dismissal, stating that just because Johnson & Johnson could be considered a distributor, it is not enough to establish personal jurisdiction.
"Personal jurisdiction needs to be analyzed independently for each defendant and his contacts in the forum," Mudge wrote. "In the present case, there is no evidence that Imerys contracted to do business in Illinois, that Imerys shipped talc to J&J in Illinois, or that Imerys distributes its talc to J&J from Illinois."
He also concluded that Imerys supplies raw talc to Johnson & Johnson that can be modified and added to any products and sold or shipped anywhere.
"Imerys only has control where its own company distributes talc to its customers, such as J&J," Mudge wrote.
A similar suit in St. Louis City Circuit Court, which has become a magnet jurisdiction for talc-related litigation, saw a multi-million dollar verdict vacated following the BMS decision.
The Missouri Court of Appeals, Eastern District in October vacated a $72 million verdict reached in the court of Circuit Judge Rex Burlison against Johnson & Johnson in 2016.
The appeals court concluded that in light of the BMS decision, Burlison erred when he exercised personal jurisdiction over Johnson & Johnson because the claims of Jacqueline Fox of Birmingham, Ala. did not arise out of the company's activities in Missouri.
Fox died in 2015, four months before her trial started on claims that her use of Johnson & Johnson talcum powder caused her to develop ovarian cancer. While the case originally included claims of 65 individual plaintiffs – only two who were Missouri residents – proceeded to trial on claims brought only by Fox.
Burlison's court entered a judgment of $10 million in compensatory damages and $62 million in punitive damages to her estate.
While the case was on appeal, the Supreme Court issued its BMS ruling.
Other St. Louis City Circuit Court verdicts - $110 million to Lois Slemp of Virginia and $55 million to Gloria Ristesund of South Dakota – remain under appeal.
Madison County case numbers 15-L-409 and 15-L-84