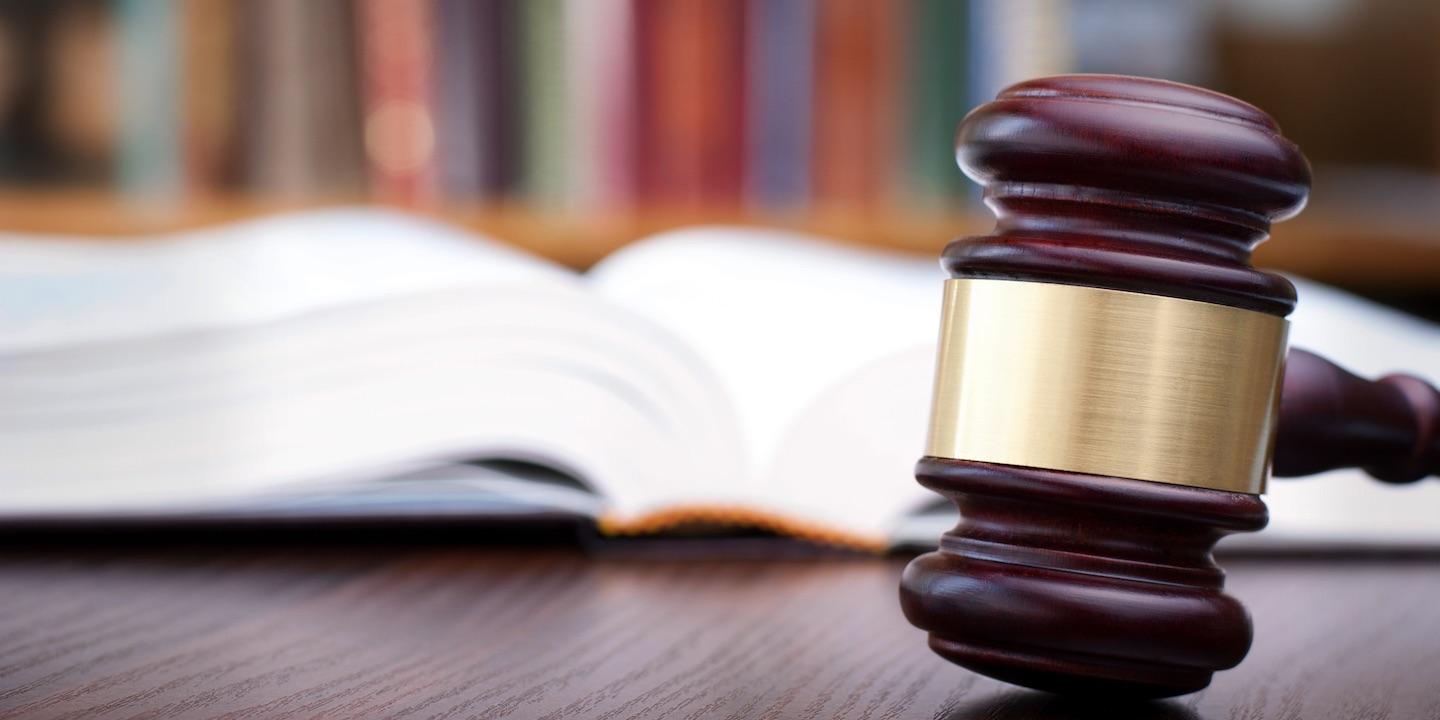 BELLEVILLE – Carlos A. Rodriguez of Belleville, who swears Circuit Judge Ron Duebbert committed a felony against him, bargained down his own felony charge to a misdemeanor with no punishment.
He pleaded guilty of fleeing police on March 5, after special prosecutor Jeremy Walker agreed to drop a felony charge of aggravated fleeing.
Visiting judge Thomas Dinn of Benton accepted the plea and ordered Rodriguez to pay court costs.

Randolph County State's Attorney Jeremy Walker
Rodriguez had pleaded guilty to the felony charge last August, and had accepted two years of probation, drug treatment and a $500 fine.
He withdrew the plea in October, after stating in an affidavit that Duebbert grabbed his penis and offered to reduce his legal defense fee in exchange for oral sex.
The affidavit resulted in a felony charge of sexual abuse against Duebbert.
Centreville police arrested Rodriguez on Sept. 25, 2016.
He retained Duebbert to defend him, but Duebbert had to give up his private practice after voters elected him as circuit judge on Nov. 8, 2016. In that election, Duebbert, Republican, defeated chief judge John Baricevic, Democrat.
Belleville attorney Dedra Brock-Moore took over Rodriguez's defense, and negotiated a plea that Circuit Judge Jan Fiss heard last Aug. 22.
Assistant state's attorney Megan Lintker told Fiss, "Defendant will be placed on 24 months' election of treatment probation."
The Treatment Alternatives for Safe Communities (TASC) evaluated Rodriguez and "found that there was a link between his criminality and substance abuse," Lintker said.
"The defendant will therefore undergo alcohol and drug treatment pursuant to that TASC evaluation which I believe is intensive outpatient treatment."
She said Rodriguez would pay court costs, probation fees, a $500 fine, and that he would submit a DNA sample and pay an analysis fee.
Fiss asked Rodriguez if he understood that he could receive one to three years in prison, and Rodriguez said yes.
He confirmed that he understood he gave up the right to trial, the right to remain silent, and the right to have the state prove the charge beyond a reasonable doubt.
When Fiss asked Lintker for a factual basis, she detailed his arrest.
On Sept. 25, 2016, Centreville officer Middlebrook observed a white Mitsubishi on Bond Avenue, traveling 30 to 40 miles per hour above the limit of 45.
Lintker said the officer initiated his lights and the car continued traveling. The officer initiated his siren and the car continued traveling.
"As they approached the 9900 block of old St. Louis Road, the car increased speeds to 75 to 80 miles per hour in a 45 mile an hour speed zone," she said.
"As they approached a three-way intersection of 2230 North Illinois Route 13 and Eiler Road, the car was traveling at 90 to 100 miles per hour in a 55 mile per hour speed zone."
Lintker said the car swerved between several cars at an intersection. The officer noticed smoke and smelled a burning odor; the car rolled to a stop in the left turn lane at the intersection of Route 15 and North 74th Street; and the driver waived his Miranda rights.
"He stated that he was speeding, going about 75 or 80 miles per hour," Lintker said. "He never saw the lights or heard the sirens. He wasn't trying to run from the police and he admits to be weaving in and out of traffic."
Fiss asked Rodriguez how he wished to plead, and Rodriguez said guilty.
Fiss ordered probation, court costs, DNA sampling, and a fine.
He said Rodriguez could appeal the sentence.
"You must first file a written motion to withdraw your plea of guilty," Fiss said.
"If that motion is allowed, the sentence would be modified and judgment vacated and trial date set."
Rodriguez then retained Belleville attorney Alex Enyart, who moved to withdraw the plea.
Chief Judge Andrew Gleeson asked the Supreme Court for an outside judge, and state's attorney Brendan Kelly asked Gleeson for a special prosecutor.
The Supreme Court ordered the chief judge of the Second Judicial Circuit to assign a judge, and the chief judge assigned Dinn.
Gleeson chose Walker, state's attorney of Randolph County, as prosecutor.
At a hearing on Oct. 31, Dinn vacated Rodriguez's guilty plea.
Another visiting judge, Michael McHaney of Marion County, has set a June 18 trial on Rodriguez's charges against Duebbert.
Enyart was contacted for comment, but had not returned a phone call by Tuesday afternoon.