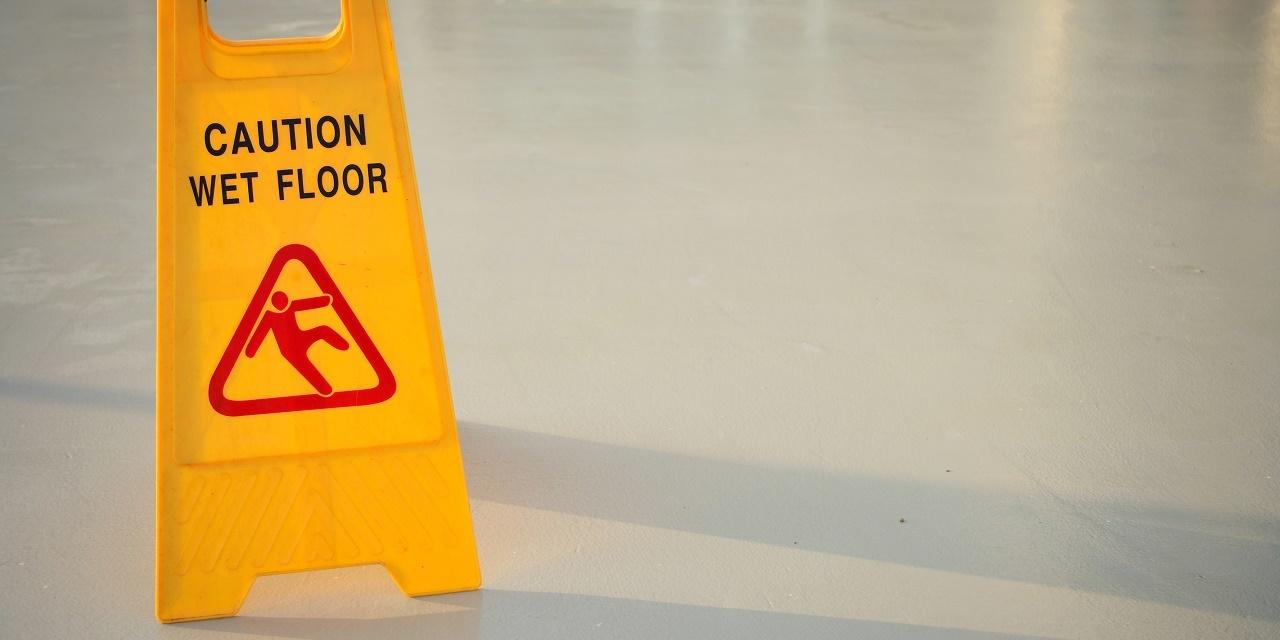 BENTON – U.S. District Judge Staci Yandle canceled an injury trial against a Hardee's restaurant after deciding she wouldn't let Alton lawyers Michael Glisson and Timothy Chartrand "ambush defendants with an entirely new theory."
Yandle granted summary judgment to owners of Hardee's in Jerseyville on Feb. 28, in a case she would have taken to trial on March 26.
Plaintiff Margaret Lorsbach claimed a height difference between a parking lot and a sidewalk caused her to stumble and shatter a kneecap in 2015.

Lamb
"Based on the totality of the record, the court finds that, to the extent the curb can be considered a hazard, it was an open and obvious one," Yandle wrote.
She wrote that the curb's condition and the associated risk "would be apparent to and recognized by a reasonable person exercising ordinary perception, intelligence, and judgment."
Glisson filed Lorsbach's suit in Jersey County circuit court in 2016, against Pioneer Restaurants, Hardee's Restaurants LLC, and restaurant manager Tony Perry.
Perry moved to dismiss the suit, and Circuit Judge Eric Pistorius granted the motion in December 2016.
That left Lorsbach without an Illinois defendant, so Pioneer Restaurants and Hardee's Restaurants LLC removed the suit to district court in January 2017.
Pioneer Restaurants identified three individual owners in Colorado and one in Georgia, with Boulder, Colo., as their place of business.
Hardee's Restaurants LLC identified ownership entities in Delaware, North Carolina, and California, with St. Louis as its place of business.
Defense counsel Madelyn Lamb of Chicago wrote that the amount in controversy exceeded the $75,000 minimum for federal jurisdiction.
She wrote that Lorsbach sought $169,603 in medical expenses alone.
Last March, Yandle set trial for this March.
Last June, after Margaret Lorsbach and husband Charles Lorsbach testified in depositions, Lamb moved for summary judgment.
"Plaintiff admitted she fell because she did not raise her leg high enough to step onto the curb, not because there was something wrong with the curb," Lamb wrote.
She wrote that defendants didn't owe Lorsbach a duty to warn her or protect her because the curb condition was open and obvious – Lorsbach walked the same path and stepped up at least 30 times.
She wrote that according to Charles, they always had to step up a little. Margaret testified she didn't use a railing attached to the curb because her cane was in her hand.
On July 19, Chartrand entered an appearance in association with Glisson.
On July 20, Glisson opposed Lamb's motion.
Glisson called it premature and wrote that Lamb quoted Lorsbach out of context.
He wrote that defendants could have foreseen that invitees such as Lorsbach would become distracted by other invitees and by cars.
This Feb. 14, with trial 40 days away, defendants moved to bar testimony on whether or how they trained employees to identify tripping hazards.
Defense counsel Mary Hess of Chicago wrote that in depositions, plaintiff's counsel went on at length about training.
"However, plaintiff has not alleged negligent training as a cause of action in her complaint, much less reference negligent training in her complaint," Hess wrote.
Glisson countered that argument on Feb. 20, by proposing to amend the complaint so he could allege negligent training.
He wrote that employees "were unable to identify the dangerous condition which caused injuries to the plaintiff."
He also wrote that the amended complaint wouldn't identify any additional defendants or a new cause of action.
Hess objected on Feb. 21, writing that it would be unduly prejudicial to allow leave to amend a complaint a couple weeks before trial.
She wrote that negligent training requires separate and distinct proofs and defenses from general negligence.
She wrote that a deadline for amendment of pleadings passed on Aug. 7.
Glisson disputed undue prejudice on Feb. 22, writing that negligent training was not a separate cause of action.
"Additionally, delay is not sufficient grounds to deny a motion for leave," Glisson wrote.
Yandle disagreed, finding he offered no explanation for the delay.
"More importantly, the amendment plaintiff seeks would add essentially a new cause of action, not simply an additional omission, on the eve of trial," Yandle wrote.
"Plaintiff suggests that the proposed amendment would only conform her allegations to the evidence since counsel posed questions regarding training during some of the depositions.
"But plaintiff cannot ambush defendants with an entirely new theory of the case simply because certain questions were collaterally posed in discovery."
By separate order Yandle took the short step of shutting the action down.
She wrote that corporate designee Todd Pahl estimated that 25,000 to 30,000 customers per year enter where Lorsbach fell, and that the restaurant reserves spaces for handicapped persons and has a barrier free route on two sides.
"Plaintiff had a handicap placard and license plate, but she and her husband never used the handicap parking spaces," Yandle wrote.
She wrote that proximate causation presented a classic material dispute that would be a question for a jury.
"Whether a duty exists is a question of law for the court to decide," she wrote.
"Whether a hazard is open and obvious is normally a question of fact.
"But if no dispute exists as to the physical nature of the allegedly dangerous condition, it is a matter of law."
She wrote that Charles and Margaret navigated the step many times.
She found "no evidence of any changed condition or foreign substance that would have rendered the curb any more hazardous or less obvious than the previous 19 or more times plaintiff had successfully negotiated the step up."
She found no evidence from which one could infer that Lorsbach was distracted.
She wrote that the restaurant provided safe ingress and egress in the form of a barrier free route from the handicap parking spaces on both sides.
"Beyond that, defendants simply owed plaintiff no duty relative to the curb. Thus, plaintiff's claims fail as a matter of law," Yandle wrote.