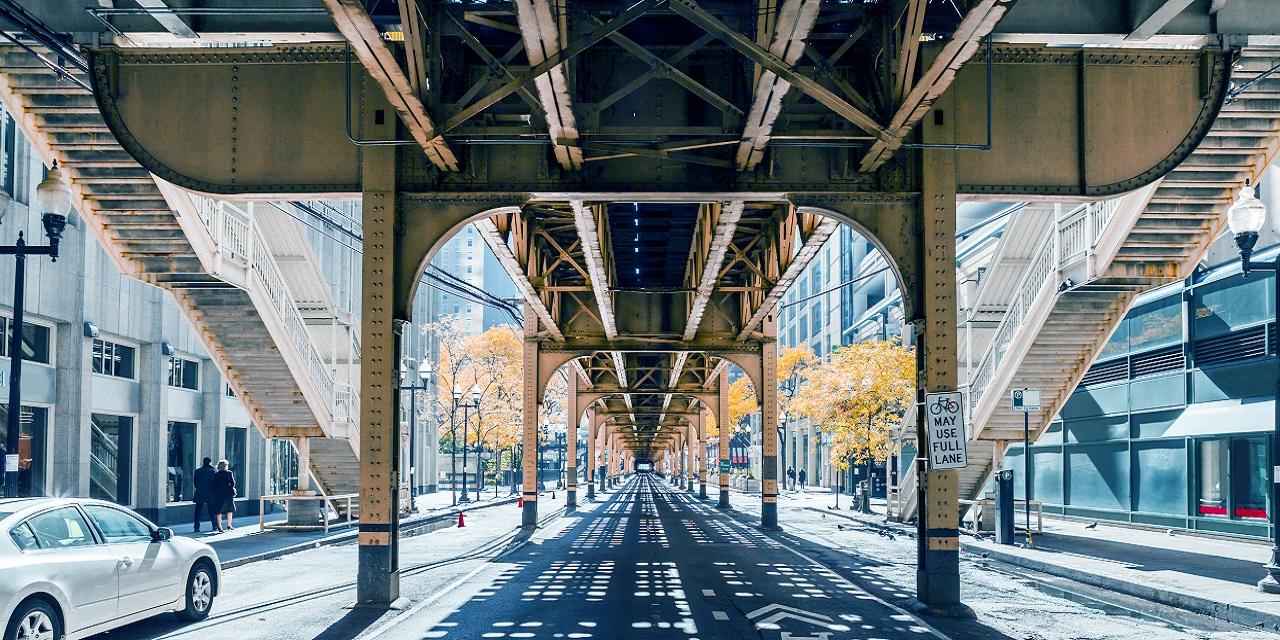 As controversy continues to swirl dangerously around Illinois House Speaker Michael Madigan over his handling of harassment allegations, Republican candidates for state office are calling on their Democratic rivals to demand his resignation.
In strongly worded statements, Republicans vying for seats in the 111th and 112th districts registered their disgust at the speaker, whose office was described by one of the candidates as a "den of personal intimidation and sexual predation."
Dwight Kay, who is running in the 112th but faces a primary challenge, questioned whether young women will be able "to grow up in world free of the predatory behavior" and called on incumbent, Rep. Katie Stuart, to condemn Madigan's actions.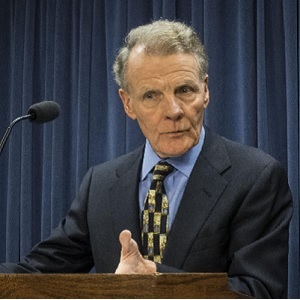 An "outraged" and "disgusted" former Rep. Mike Babcock, who has no primary challenge, similarly called for his opponent, Rep. Monica Bristow, to join him in calling for Madigan's resignation.
Neither Democratic representative responded to requests for comment from the Record.
But Bristow, in public comments, argued Babcock is failing to see the bigger picture when it comes to harassment and is trying to "score cheap political points."
In a statement issued to the Alton Telegraph, Bristow said, "As a woman who has spent my career in business and economic growth advocacy, my own experience tells me that the culture change we need is not confined to our politics."
She added, "Inappropriate behavior isn't something that happens in only a few workplaces; it happens in workplaces everywhere, and it needs to be addressed in every workplace.
"By focusing only on the cases that grab headlines, Mr. Babcock is failing to see the big picture and is simply trying to score cheap political points at the expense of all who have endured workplace harassment."
The weeks-long controversy over Madigan's handling of harassment allegations began with claims made against a key staff member, Kevin Quinn, the brother of Ald. Marty Quinn of the 23rd Ward, the speaker's long time base.
Quinn was accused of sending more than 70 texts, including of a sexual nature, to a young female staffer, Alaina Hampton, who worked in the ward office. In January, 2017, she told Ald. Quinn, who assured her the texts would stop.
While she was offered another job with the organization, it would have meant continuing to work with Kevin Quinn. She left in April, believing he would be disciplined. A personal letter sent to the home of Madigan followed in November.
But it took another three months before Quinn was forced to resign, and then only when it was clear the Chicago Tribune was about to reveal details of the text messages.
Further, Quinn's wife provided details of a letter she sent, In August 2017, to Madigan's office outlining credible complaints of domestic abuse against her. Quinn was arrested last month for violating a protective order she had managed to secure against him.
Last week, Madigan published a memo with general descriptions of nine cases emanating from his Springfield office. Details on them are sparse.
They include retaliation threats, harassment, failure to pay wages, and one by a male staffer against another male, who was accused of creating a hostile work environment, including being physical.
But the list does not include complaints filed within the veteran speaker's 23rd ward political headquarters, which is where Hampton worked.
"I think the Democratic Party's decision to retain an outside, independent counsel is a very important step, as is the Speaker's recognition that even more must be done," Bristow said in her statement to the Alton Telegraph.
But some Democrats have reacted more strongly to the allegations and Madigan's reaction. This most notably includes Rep. Scott Drury, of Highwood in Lake County. A long time critic of the speaker, and candidate for attorney general, Drury has called for Madigan to resign.
"We don't quite know what some of the conduct is for these anonymous ones, so you can't make a decision on if it was handled appropriately or not, but I think the public has a right to know what's going on with their government," Drury told the Chicago Tribune following Madigan's announcement of the other cases investigated.
"This is like a pressure cooker. They are just trying to keep the lid on it," Drury added.
In his statement, Republican candidate Kay said that, for years, Madigan's office "has been a den of personal intimidation and sexual predation."
He added, "I also call upon state Rep. Katie Stuart to join me in condemning his despicable actions."
Babcock said, "Today I'm publicly calling on my opponent, Monica Bristow, to join me in calling for Madigan's resignation."
And he added, "Will she stand up for the victims of domestic violence and sexual harassment, or continue bowing to the pressure of Madigan and look the other way? I pledge to not vote for him as speaker if elected, and challenge Bristow to publicly commit to do the same."
Bristow, in her statement to the Alton Telegraph, said any thought of a vote is speculative and "too far in to the future."