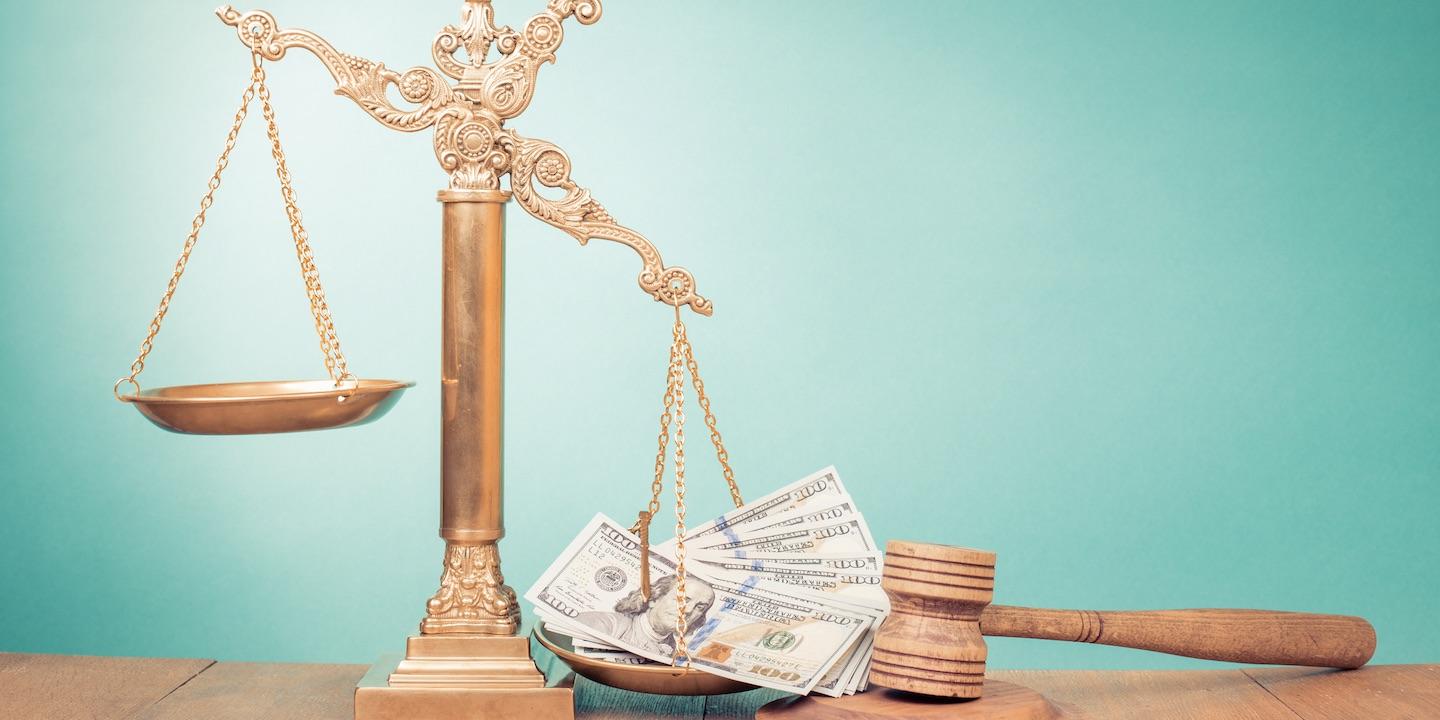 Madison County State's Attorney Tom Gibbons addressed a number of concerns surrounding the county's potential involvement in opioid litigation against pharmaceutical companies at Friday's Judiciary Committee meeting, stating that all bids are welcome but "we also want to win."
The Madison County Judiciary Committee presented Gibbons with a list of questions and concerns regarding the potential opioid litigation at February's meeting.
Without his notes, Gibbons addressed the questions he could remember and said he would provide a list of written answers and explanations at next month's meeting.
Gibbons said he has sole authority to determine whether or not the county will file an opioid lawsuit and which firm will represent the county if he chooses to do so.
However, he said he wants the process to be a transparent, cooperative effort.
Gibbons said he would seek public bids for firms to represent the county in a potential opioid lawsuit. He added that he would likely request bids from teams of law firms to represent the county together due to the large up-front costs and millions of documents involved.
Gibbons explained that Madison County will not pay costs upfront, so the firms seeking to represent it must have enough capital to front costs that could easily reach $1 million. This prevents the tax payers from being on the hook, he said.
Firms wishing to represent the county must also have a proven track record of working with large scale litigation.
Gibbons said firms certainly may submit hourly bids, but he has yet to see a firm take on an opioid lawsuit on an hourly basis.
"That doesn't exist," he said.
Gibbons said he would be surprised to see a single law firm make a bid due to the enormity of the litigation.
"Is there somebody out there who says they can do this thing on an hourly basis and do we think they can actually accomplish it?" he said.
While the county may receive a bid from a solo practitioner willing to take on an opioid case for $100 per hour, experience and ability are required.
"Well that's really nice, but we also want to win," Gibbons said.
He added that he can't send a novice or an attorney fresh out of law school up to fight leading defense counsel Peter Fitzgerald, a former U.S. Attorney who has put two governors behind bars.
He said the request for bids would be laid out to recognize and predetermine as many of the variables as possible, allowing a contract to reflect every aspect of the potential litigation.
Committee chair Mike Walters joked that national asbestos attorney John Simmons of Alton was almost fresh out of law school when he began winning cases.
"The Lord only creates so many John Simmonses," Gibbons responded.
Committee member Phil Chapman applauded Gibbons' discussion of the bidding process.
"To some of the unenlightened and also some of the bar groups, that issue of hourly recompense had been raised," Chapman said. "So I'm glad, in an effort of transparency, that you are making every effort to answer that question because those of us, if we were to decide to support this, that's a question that needs to be answered."
Chapman added that he does not support "people playing petty politics" with the bidding process.
"You get into this tit for tat thing," Chapman said. "I personally don't want to be part of a system that acts that way. That is so dysfunctional. So I thank you for that."
"Well we work for the people," Gibbons responded. "I am elected by the general public, so I work for 267,000 people. That's how many bosses I have."
"We all have that larger responsibility," he added.
Gibbons said that documents would be made available to the public for review and any decisions he makes would be made "in a pretty public way."
He added that the public is very much aware for the opioid epidemic, and keeping them engaged is for everyone's good.
In regards to any money recovered from a potential opioid lawsuit, Gibbons said he would first get treatment providers and the public to sit down and talk about how the county should deal with the opioid epidemic, such as treatment and prevention.
He suggested investigating, developing and approving a "best practices model." Then any money spent on treatment, prevention and education would follow the approved model.
Establishing a universal model ahead of time prevents the county from getting a lump sum of money from the litigation and then using that money to buy toilets and sod for the lawn, Gibbons said.
Chapman applauded his efforts to create a plan before any money is received.
"To get this money and then waste it on political chicanery is not acceptable to me," he said.
Gibbons said it would be "morally offensive" to receive money from an opioid lawsuit and not use it to address the epidemic problem.
Addressing the amount of time potential opioid litigation would take, Gibbons said it would be a lengthy process, possibly lasting five to seven years.
He said the progress of the case would be dictated by the people facilitating these cases as a large group through a unified court.
Litigation could be resolved sooner because some opioid manufacturers have already taken steps to alter their behavior, which he said is one of the goals of litigation and threatening litigation.
For example, one pharmaceutical company has agreed to stop marketing to doctors as expansively as they have in the past, "indicating a willingness to be bent to the will" of the public, he said.
Gibbons said the public is becoming a more powerful, unified force.
"They're recognizing that each state, each county that joins litigation adds leverage," he said.
The county judiciary has been contemplating for months whether to join a growing number of local governments pursuing civil litigation against pharmaceutical manufacturers and distributors of opioids.
On the federal level, close to 200 local government lawsuits from around the country were consolidated into multidistrict litigation (MDL)that will be heard in the Northern District of Ohio.
Simmons Hanly Conroy attorney Paul Hanly was selected as a lead counsel member on the MDL.
The committee's list of questions for Gibbons to address also included concerns that a potential opioid litigation could pose problems for Madison County, adding to its reputation as a litigious epicenter and driving business away.
Gibbons was asked at the February meeting to address public concerns that joining the opioid litigation would draw pharmaceutical suits to Madison County, mimicking the county's asbestos docket.
The next meeting is set for April 6 at 8:30 a.m.
The committee includes Walters, Chapman, Mike Parkinson, Gussie Glasper, Chrissy Dutton, Jamie Goggin and Liz Dalton.
Walters (R) is the committee chair with members Parkinson(D), Chapman (R), Gussie Glasper (D), Chrissy Dutton (R), Jamie Goggin (R) and Elizabeth Dalton (D).