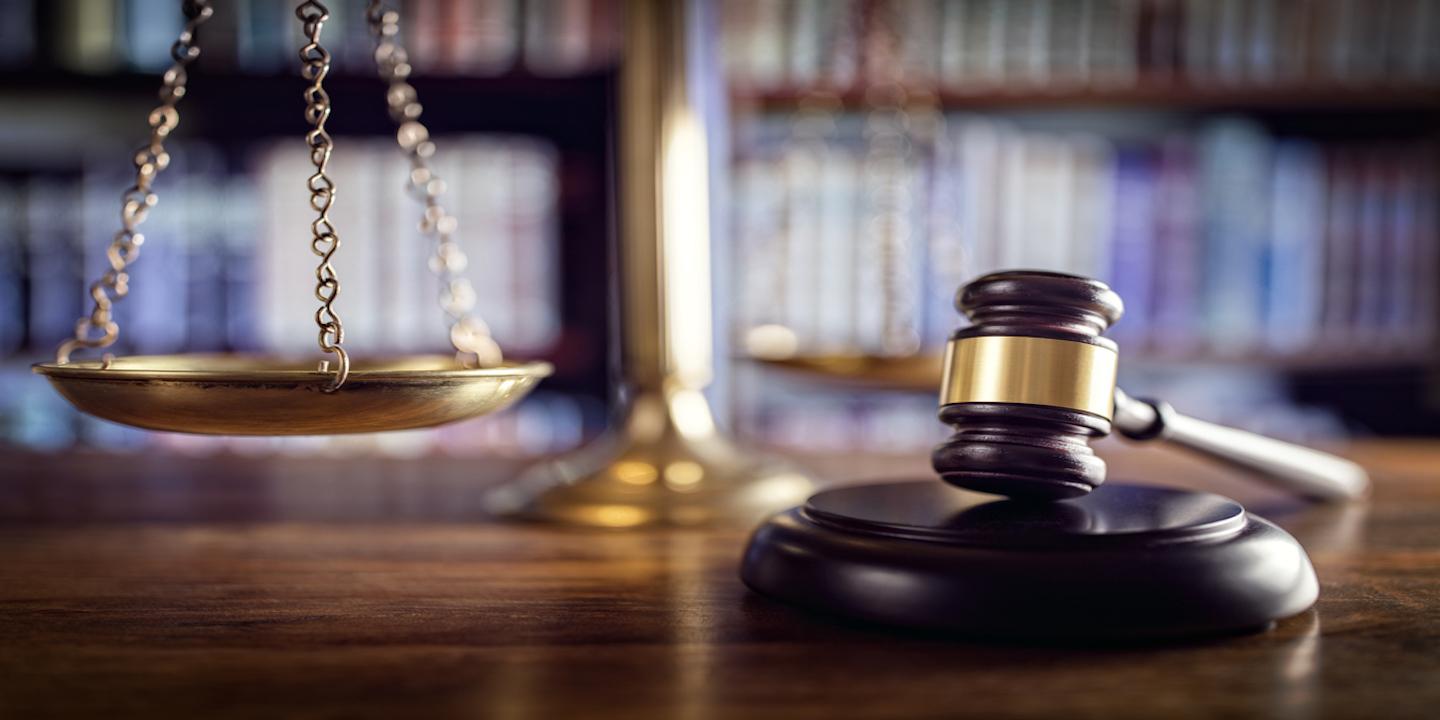 EAST ST. LOUIS – The U.S. District Court for the Southern District of Illinois is in the process of filling two magistrate judge openings in East St. Louis.
The vacancies will be created when Magistrate Judges Stephen C. Williams and Donald G. Wilkerson leave office on Jan. 1, 2019, and March 1, 2019, respectively.
Magistrate judges are appointed for eight-year terms by the district judges, who assemble a merit selection panel to find the right candidates to recommend.
Chief Judge Michael Reagan told the Record that the merit selection panel includes seven attorneys and two lay persons.
"They have 90 days from when I appoint them to come up with the number of names we want. We've asked them for no less than six and no more than 10 names," Reagan said.
Although the panel is bound by specific rules outlined by the Regulations of the Judicial Conference, the panel determines the appropriate screening procedures it will follow. The panel also chooses whether the screening of applications should be delegated to the chairperson, a committee or to individual members of the panel.
"In an effort to cast a wide net, I've placed ads in several newspapers and have notified many, many bar associations," Reagan said. "I've also sent over 125,000 direct emails to individuals who are registered in the electronic filing systems in the federal courts in Indiana, Wisconsin, Illinois and the eastern district."
Once the panel has reviewed the applications, the candidates will be evaluated and then interviewed.
Candidates are evaluated based on their academic record, quality of the schools attended, related achievements in law school and college, membership on the law review board and membership in other associations.
When the vetting process is complete, the panel will submit a report to the court. The court can either accept the panel's recommendation or proceed to conduct an additional inquiry into the merits of recommended applicants.
The district judges will then determine the final selectee for appointment by majority vote.
If the district judges are unable to select final candidates by majority vote from the individuals the panel recommends, the court will ask the panel to provide a second list of names. If the recommended applicants still do not receive majority votes, the chief judge – Reagan, in this case – would be authorized to make a final decision and select an individual from either list.
Once selections have been made, the court will inform the successful applicants and inform the panel of its choice after applicants accept offers.
The other applicants will then be informed that the vacancies have been filled and the name of the selected applicants will be submitted to the Magistrate Judges Division of the Administrative Office. The office will then be tasked with requesting the required background reports from the Federal Bureau of Investigation (FBI) and a tax check by the Internal Revenue Service.
The FBI full-field investigation has a 15-year scope.
The individuals on the 2018 Merit Selection Panel are:
Michael Nester (lawyer) - Chair
Donovan Rose Nester PC
Belleville
Ann Hatch (lawyer)
Herzog Crebs LLC
Belleville
Justin Kuehn (lawyer)
Kuehn Beasley & Young
Belleville
Thomas Trice (non-lawyer)
TRIKEN Transformational Training
Belleville
Troy Walton (lawyer)
Walton Telken Foster
Edwardsville
Denise Baker-Seal (lawyer)
Brown & James
Belleville
Thomas Q. Keefe III (lawyer)
Keefe Keefe & Unsell
Belleville
Annie McGraw (non-lawyer)
Retired Deputy Clerk
East St. Louis
Untress Quinn (lawyer)
Sandberg Phoenix
O'Fallon