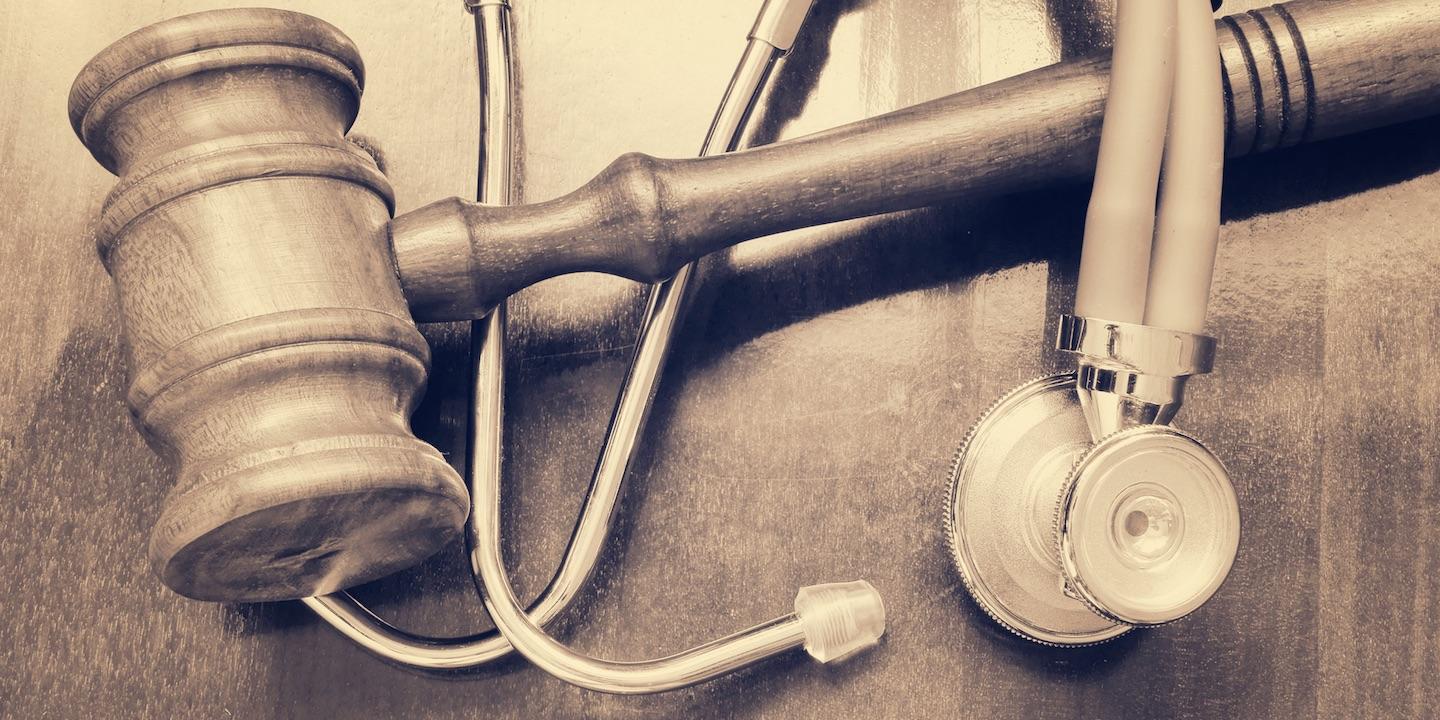 A Madison County jury reached a defense verdict in favor of Alton MultiSpecialists and a pediatrician in a medical malpractice suit alleging a patient's malignant germ cell tumor progressed due to delayed diagnosis.
The trial ended Wednesday afternoon in circuit judge Dennis Ruth's court after jurors deliberated just over three hours. The trial began Feb. 13.
Plaintiff Midland State Bank, as guardian of minor Jentzen Felt, was represented at trial by Charles Armbruster and Michael Blotevogel of Armbruster Dripps Winterscheidt & Blotevogel LLC in Maryville.

Glass
Defendants Steven Zenker, MD, and Alton MultiSpecialists LTD were represented by Jeffrey Glass and Madelyn Lamb of Hinshaw & Culbertson LLP in Belleville.
According to the Feb. 5 first amended complaint, Felt came under the care of Zenker, a pediatrician working with Alton MultiSpecialists, and was treated up to and including July 3, 2012.
Between December 2011 and July 3, 2012, Zenker examined Felt no fewer than 13 times, the suit states. Zenker was repeatedly informed that Felt was suffering from a persistent fever, which was confirmed during examinations.
Felt's family also allegedly asked Zenker to examine swelling on the child's left buttock.
Then on Aug. 3, 2012, Felt was taken to St. Louis Children's Hospital due to the persistent fever and concerns about the swelling.
Shortly after admission, the swelling was diagnosed as a slow growing, malignant germ cell tumor.
Surgery could not be performed because the tumor had grown so large that it became intertwined with major arteries and nerves. Felt had to undergo aggressive chemotherapy to treat the tumor.
Felt allegedly suffered hearing loss as a result of the chemotherapy treatments.
During trial, the defendants sought a directed verdict, arguing that the plaintiff failed to prove medical negligence or establish that Zenker's standard of care deviated from the applicable standard of care.
The defendants also argued that the plaintiff failed to provide evidence or medical expert testimony supporting its argument that the child's hearing loss was caused by a negligent delay in diagnosis.
The defendants added that neither Felt's treating physician nor the defendants' expert physicians testified that the patient's hearing loss was caused by any delay in diagnosis.
The defendants argued that the physicians testified that Felt underwent the standard treatment for his type of tumor and would have had to endure the same treatment regardless of when the cancer was diagnosed.
"So it is likely that even if he had been diagnosed earlier, given that this was a sacral coccygeal tumor, that he would have received Cisplatin-based chemotherapy upfront," Dr. David Wilson testified. "His exact treatment I can't say with absolute certainty because it is a bit of a hypothetical situation."
Wilson is Felt's treating oncologist.
Cisplatin-based chemotherapy comes with a known potential side effect of hearing loss.
"The evidence, when viewed in an aspect most favorable to the plaintiff, so overwhelmingly favors defendants, Steven Zenker, M.D. and Alton MultiSpecialists, Ltd., that no verdict in favor of plaintiff based on the evidence could stand," the motion stated.