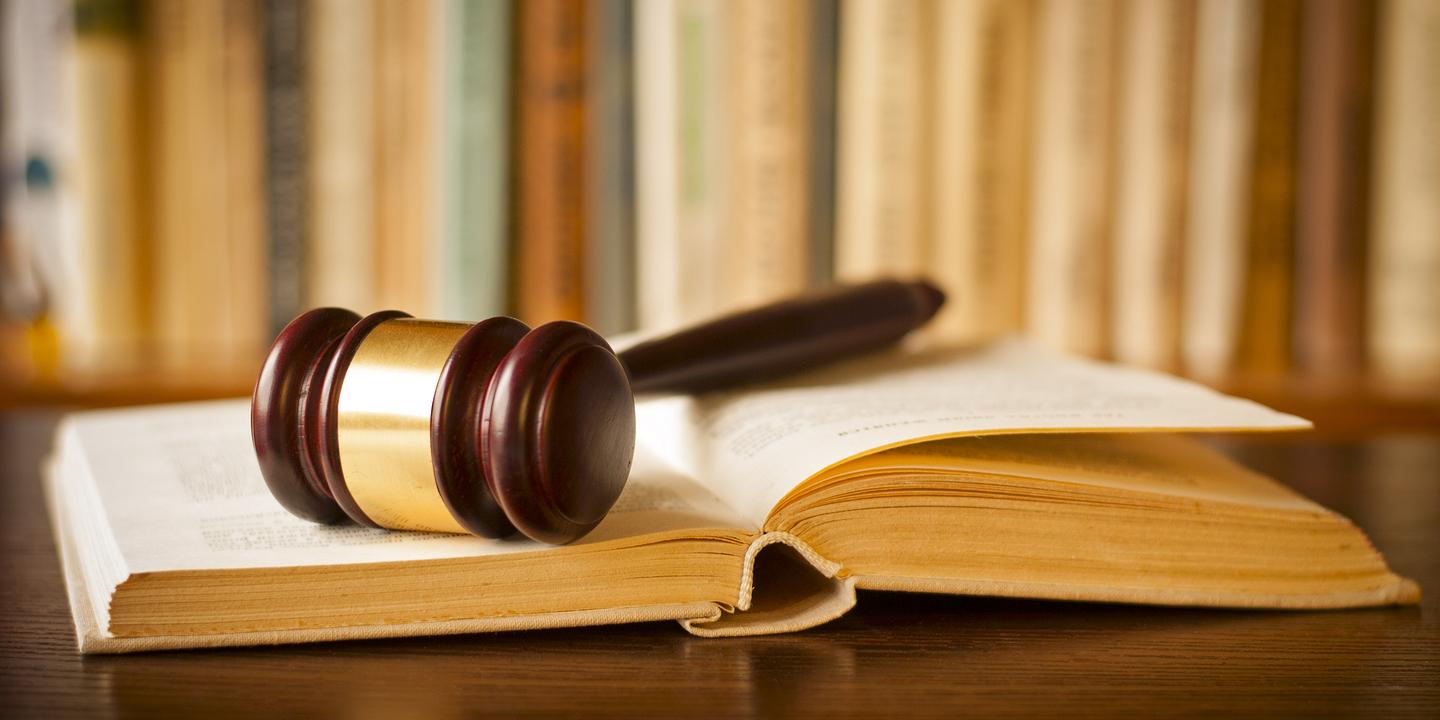 BELLEVILLE – A special prosecutor pursuing sexual abuse charges against a St. Clair County judge plans to call a witness who claimed in a video that he had been sexually battered 17 years earlier by then attorney Ron Duebbert.
Illinois Appellate Prosecutor David Robinson listed the accuser, Wayne Scott of Belleville, among seven witnesses he plans for a trial Duebbert faces in June.
Scott will testify that he was abused in 1999 the same way Duebbert allegedly abused his former client Carlos Rodriguez several months before the Nov. 8, 2016 election in which Duebbert, a Republican, defeated chief judge John Baricevic, a Democrat.
Belleville police arrested Duebbert last fall, after Rodriguez - on probation for fleeing police - swore in a Sept. 27 affidavit that Duebbert grabbed his penis. Twelve days earlier, Rodriguez signed a different affidavit swearing he needed to withdraw his guilty plea because Duebbert failed to inform him that he would lose his driver's license.
The second affidavit resulted in the felony charges Duebbert faces.
Duebbert pleaded not guilty. He is represented by attorney Scott Rosenblum of St. Louis who has said that Duebbert would see the case through to trial and looked forward to defending his reputation.
Before Scott can testify against Duebbert, visiting judge Michael McHaney of Clinton County must grant an exception to Illinois criminal code.
The code provides that, "Evidence of other crimes, wrongs, or acts is not admissible to prove the character of a person in order to show action in conformity therewith," but it allows exceptions.
Robinson applied for an exception on Jan. 29.
"In response to Mr. Scott's inquiry as to how much it would cost for defendant to represent him, defendant reached over and grabbed Mr. Scott's penis over his clothes," Robinson wrote.
"Defendant then asked Mr. Scott, his 18 year old client, 'What does it take to get this hard?'
"The evidence outlined herein is clearly admissible as propensity, so long as this honorable court is satisfied that the probative value sufficiently outweighs the danger of undue prejudice.
"Defendant will no doubt complain that this evidence should not be admitted because the other crime took place more than 18 years ago.
"But this argument ignores the formula for considering this factor, namely, whether its probative value, which is very high here because we essentially have a victim saying defendant did this to me and the defendant appears to be denying he did it, is outweighed by the danger of undue prejudice."
Robinson wrote that two men who were there in 1999 are available to testify.
"Moreover, although the case was apparently sealed, evidence of the original investigation would be available through the Belleville police department," he wrote.
"These crimes were perpetrated against young African American males who were trying to navigate the criminal justice system, when their criminal defense attorney (defendant) used that position to prey on his victim.
"The sheer degree of similarity between the two cases demonstrate the highly probative nature."
He wrote that the similarity made Scott's allegations helpful and believable.
He wrote that Scott complained to authorities.
"Mr. Scott provided this detailed account, which included a very similar factual scenario, long before the crimes in this case ever took place, thereby eliminating, unequivocally, any concern whatever that Mr. Scott merely contrived this account to fit the facts of this case," he wrote.
"Although defendant has not yet announced his defense, he may claim, among other things, that the victim wanted it, or that the relationship was consensual, or that the victim is making the whole thing up."
Robinson's witness list identified the other men from 1999 as Joshua Rogers of Troy, Mo. and Justin Moskodauz of Freeburg.
Robinson also plans to call Belleville detectives Crimm and Collins, investigator Scott Toth, and Rodriguez.
Scott's eight minute You Tube video in which he claims he was battered by Duebbert was emailed to the Record on Oct. 29, 2016, ten days before the election. Scott said its production was not supported by any political campaign or organization affiliated with Baricevic. A photo image of Duebbert that appeared mid-way through Scott's video, however, also appeared in literature that Baricevic's campaign mailed out at around the same time the video was published.
Since Duebbert was sworn into office Dec. 5, 2016, he has faced controversy.
The Illinois Appellate Prosecutor's Office also has tried to build a case that he obstructed an investigation of the Dec. 30, 2016 murder of Carl Silas of Belleville, but no charges have resulted.
The suspect in that case, David Fields, awaits trial July 23. Fields had lived with Duebbert at times between Oct. 24 and Dec. 2, 2016 - three days before Duebbert was sworn into office - while Fields was on parole after serving a sentence for aggravated battery of a pregnant woman.
After the Silas murder, Chief Judge Andrew Gleeson took Duebbert off his judicial assignment and directed him to handle administrative duties.