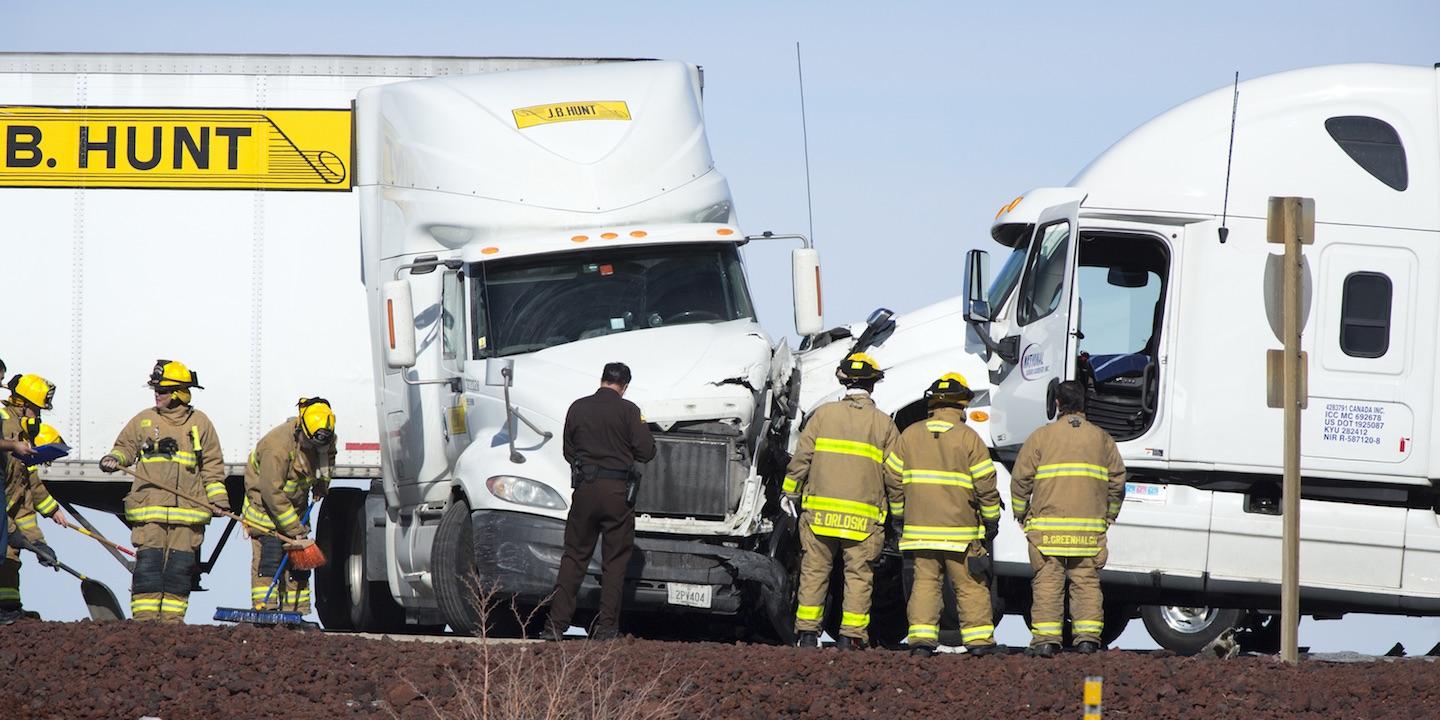 BENTON – A federal judge has set the ground rules for what the plaintiff and defendants can and cannot bring up during trial in the wrongful death case of a Warrenton, Mo., man killed in a fiery collision involving two semitrailers on Interstate 55 in 2015.
Judge David R. Herndon of the U.S. District Court for Illinois' Southern District granted in part and denied in part the motions filed by both sides, detailing 51 separate requests from the plaintiff's and defendants' motions in limine. Such motions ask the court to limit or prevent evidence from being presented by the other side.
"As with all evidentiary matters, the court has broad discretion when ruling on motions in limine," Herndon stated in his memorandum and order issued Jan. 31.
Tammy Conway filed the wrongful death case in October 2015 alleging defendants Adrian Carriers and Gregory Lee Horne negligently caused the death of her husband, David Conway, 37, in a motor vehicle collision that involved two tractor-trailers the previous August. Horne, then 59, was driving one of the tractor-trailers and was taken to an area hospital after the collision, according to a press report at the time. Conway was pronounced dead at the scene, according to the press report.
"By defining the evidentiary boundaries, motions in limine both permit 'the parties to focus their preparation on those matters that will be considered by the jury' and help ensure 'that trials are not interrupted mid-course for the consideration of lengthy and complex evidentiary issues,'" Herndon wrote.
For the plaintiffs, Herndon ruled that there will be no mention of Horne's driving record being "clean" and "that no evidence or argument will be allowed about any aspect of Gregory Horne's driving record prior to the subject accident." The defendants had objected.
Most of the plaintiff's requests were granted without objections by the defense. Similarly, most points of the defendants' motion in limine requests were granted without plaintiff objections. Of these, Herndon wrote that he would allow no mention or reference to prior drug or alcohol use by both drivers, undisclosed police reports involving David Conway or any evidence concerning the defendants' insurance coverage.
Herndon granted, over plaintiff objection, a defense request that there be no mention of "any subsequent remedial activities involving defendants including that Horne was terminated as a result of this accident," the order states.
The plaintiff's counsel argued that the evidence is relevant against any defense claims that Horne "was not at fault but then was fired as a result of an internal investigation relative to the subject accident," Herndon wrote.
However, he concluded that "such remedial measure is not admissible and is immaterial."
Herndon also denied outright some of the plaintiff's 26 requests, in which they sought to bar reference to whether David Conway was contributorily negligent in the accident that killed him, including excessive speed, failure to change lanes and following too close.
"Defendants are allowed to produce evidence to support the affirmative defense," Herndon wrote.
He granted all of the defendants' requests in its motion in limine, over the plaintiff's objections, including reference to the defendants' employment application.
"There will not be any evidence that Horne was a good and careful driver or any evidence about his driving record and therefore the evidence sought to keep out is irrelevant," Herndon wrote.