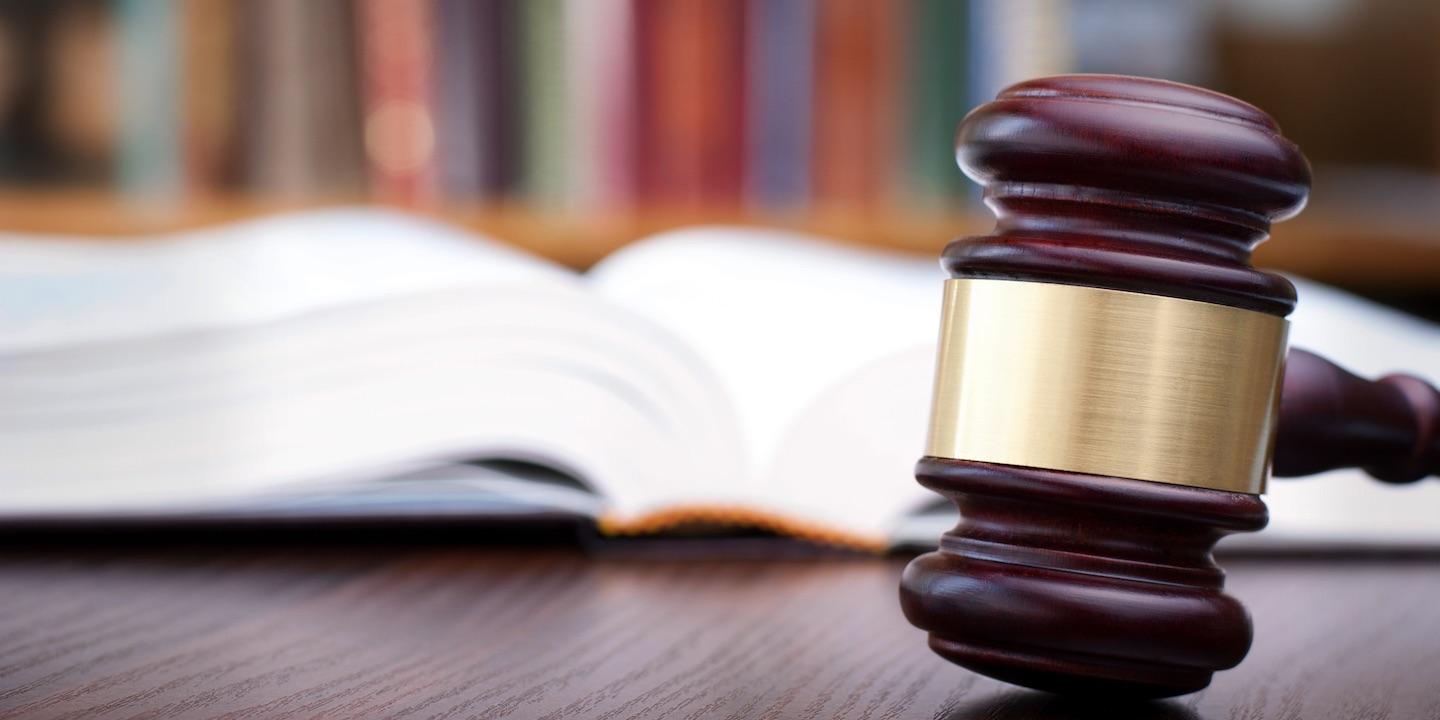 BENTON – U.S. Magistrate Reona Daly, who solved a small mystery involving the computer of former Madison County administrator Joseph Parente, must tackle a big mystery about evidence in a suit against the county.
On Feb. 2, after Daly's third long hearing in 16 days, she took under advisement a motion to sanction the county for destruction of data.
The plaintiff, veteran assistance superintendent Brad Lavite, proposes a jury instruction declaring that the data would have hurt the county's case.
Lavite's suit alleges that Parente and former county board chairman Alan Dunstan banned him from his office in retaliation for criticism of their spending.
The suit also seeks damages from State's Attorney Tom Gibbons for approving the ban and Sheriff John Lakin for enforcing it.
Last August, Lavite moved for a finding that defendants intentionally deprived him of access to information they should have preserved.
His lawyer, Tom Burkart of Hamel, wrote that Parente destroyed the operating system of his county computer.
At a hearing on Jan. 18, county information technology director Rob Dorman testified that when staff turned on Parente's computer, "Nothing happened."
"There was no operating system on it," he said. "It was zeroed out.
"It had been wiped perfectly."
Burkart asked Dorman if data was transferred from Parente's previous computer to a new one the county provided in 2016.
Dorman said, "I have no way of knowing."
Burkart asked about the new computer.
Dorman said, "He had never logged into it."
On Jan. 23, Parente testified that he transferred all files to the new computer.
"It didn't take long," he said. "It was just Word and Excel files."
County counsel John Gilbert asked if he did anything to the old hard drive, and Parente said he deleted files as he was supposed to do.
Gilbert asked if he logged into the new computer, and Parente said, "Yes, daily."
Gilbert asked if he used the computer, and Parente said, "Yes, extensively."
Burkart told Daly it doesn't matter to Lavite who destroyed the information.
"Whatever was destroyed needs to be construed in favor of my client," Burkart said.
He said he needed to examine Dorman again, and Daly set another hearing.
Before the third hearing, Dorman told Burkart he needed to change his testimony.
At the hearing, Dorman said he asked employee Chris Bethel if there was a backup to the new computer.
He said Bethel told him there was.
"Chris told me that he was not supposed to tell me," Dorman said.
"Chris should have told me in the first place, because he has put me in a bad position."
Burkart asked if it was possible to establish that all files were transferred.
Dorman said, "No, because you have nothing to compare it to."
For the county, Gilbert said it appeared that before Dorman reached his conclusion, he didn't investigate within his own department.
Dorman said, "No, I did not."
Burkart told Daly no one could testify that the new computer has everything from the old one.
He said disposal of the old one was highly irregular.
"We have proved data was destroyed," Burkart said.
Gilbert said the evidence showed a mistake.
"What Mr. Burkart is arguing is all speculation," Gilbert said.
He said Parente took reasonable steps to preserve information.
Dunstan and Parente banned Lavite from his office in 2015, after he kicked out the windows of a Wood River police car.
Lavite, an Iraq veteran, suffers from traumatic stress.
Parente based the ban on public safety, although a psychologist had changed Lavite's medicine and pronounced him fit to work.
Veteran assistance commissioners supported Lavite, who continued working from a remote location.
Current county board chairman Kurt Prenzler lifted the ban after defeating Dunstan in 2016.